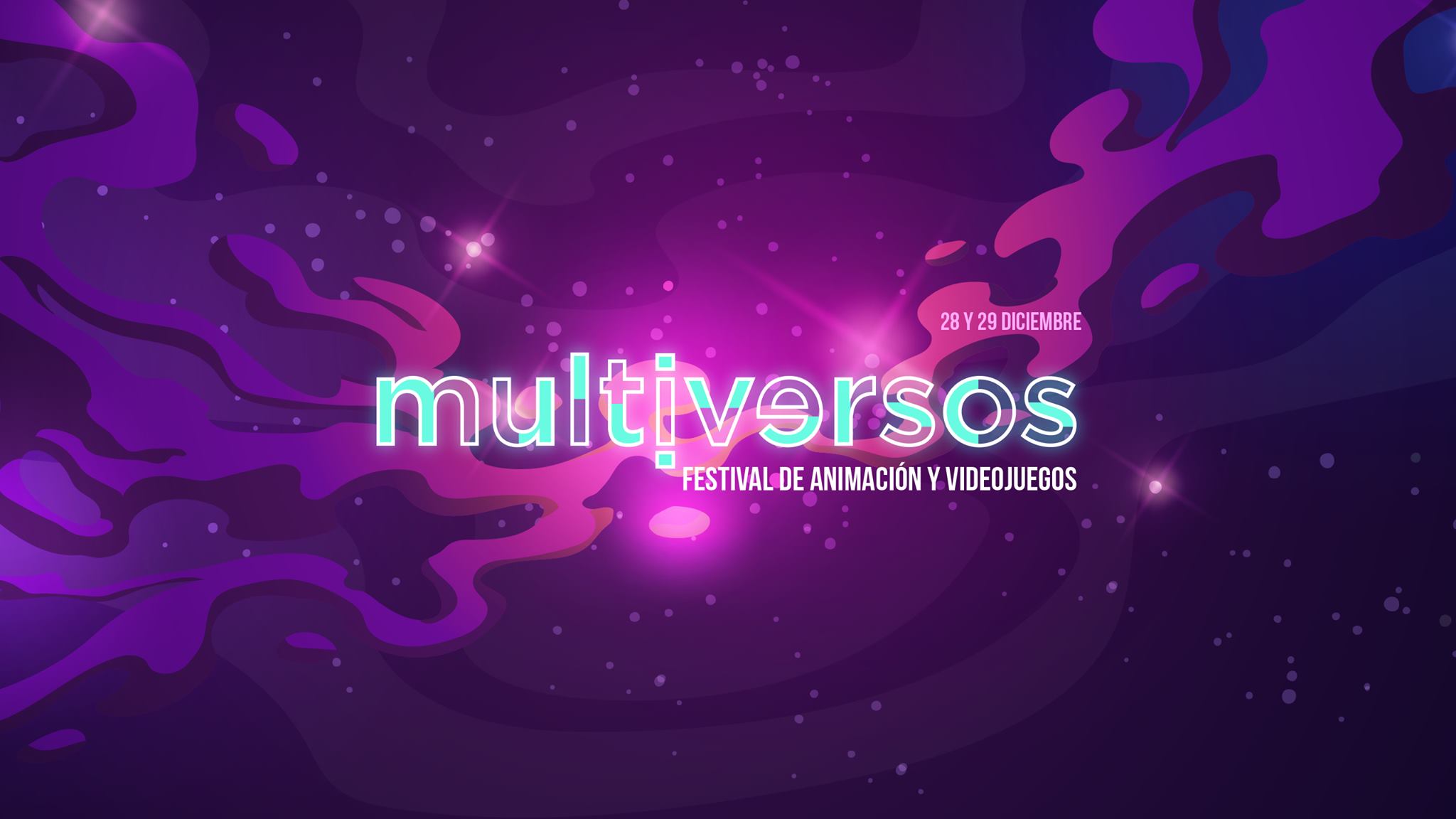 HISPANICS IN GAMES – Organizing the First Games Festival in Northern Argentina, with Al Muñoz
Hispanics in Games is back! And we're back to Argentina. Last time, we talked about Sacoa, one of the most illustrous (and nefastous) institutions in Argentinian gaming history. Today, we touch on one of the newest: Multiversos. Multiversos is the first regional video games and animation festival in Northern Argentina / Southern Paraguay. As it takes place in Posadas, a city which borders Paraguay to the west, the organizers have integrated the Paraguayan gamedev scene fully. Today, I speak to Al Muñoz, one of the organizers of the event, to see what it's like to organize a first-of-its-kind festival in the region.
DreadXP: Can you please tell us about yourself and the team behind the festival? Have you always been involved in the video games industry?
Al Muñoz: My name is Al Muñoz and I'm co-developing the first-ever animated series created in Misiones, Argentina. Along with the series, we're developing an accompanying video game. So, I'm actually very new to game development. However, thanks in large part to fate, I'm the director of the first video game and animation festival in Misiones.
DXP: What is the current state of government support infrastructure for aspiring developers in Argentina? Particularly those from marginalized demographics.
AM: It was only very recently that a new department was created under the Ministry of Culture to officially take care of game development. However, on regionally speaking, video game development is practically an unknown industry, and as such there's no infrastructure in the Misiones province. There's a new project in development called Sillicon Misiones, which aims to establish development companies, as well as establishing strategic partnerships.
However, this is much more oriented toward general software development rather than simply games. We've been in touch with local developers, and to be honest, the support they receive is basically none. I've also realised, as director of this festival, that game development is a tightly-knit community. We've been in touch with the Argentinian game development association. They were able to tell me immediately that the number of people working in game development in my province is 2. Because we're so far away from the capital, people don't seem to realize that this is a valid industry for anyone here, and that there's even people already working in game development locally.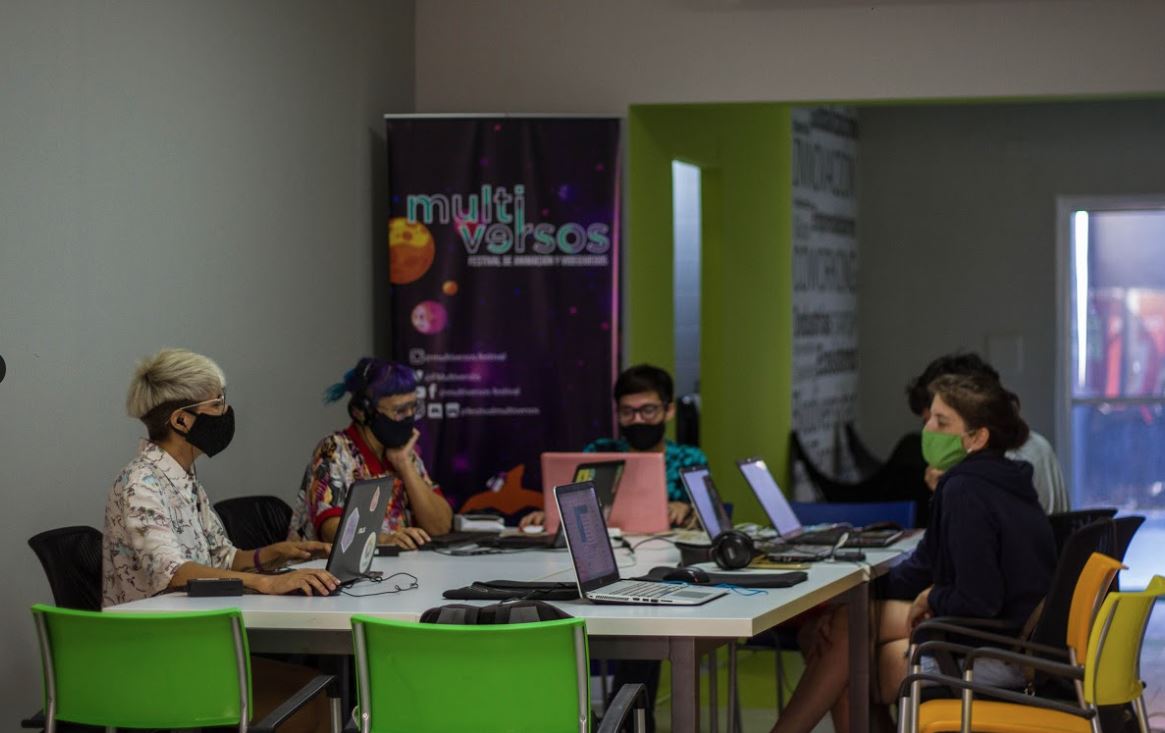 This could be a great opportunity for new talent to enter the province. The local government sees it as the great potential for income that this industry is. But the game developers also have to show that they can produce quality material. This festival is crucial in this aim, as it allows us to showcase the work being done already by game developers.
DXP: What drove you to organizing the festival?
AM: The festival was born out of the animated series I mentioned. We wanted to come up with a cool way to premiere the first episode. We started dreaming about the possibility of having a regional festival. It only took a few hours for us to decide that this is what we wanted to do.
My creative partner Sol lived in Buenos Aires for a whole year, she got into the world of animation (she is the director of the series we're making). This is a small community in Argentina. Everyone knows everybody else. Those are the people who are helping us put together this festival. We were able to coordinate with bigger festivals thanks to them.
We focused this first edition on the "underground" scene. The indie games. We moved away from AAA games and focused on indies because our producer is very much into indie development. We immediately got great material submitted, from games which are already popular, to teachers and other great interviews.
We wanted to showcase the people who are in the industry, from all angles. We also have a professional Counter Strike player, who is part of a big international team, and he works right here, in the province. It was very important for us to have such guests, as they allow us to showcase the potential for varied professions within the industry.
DXP: What are some of the unique challenges you've faced in organizing this event from Misiones, Argentina?
AM: The first and biggest challenge was convincing people that a festival like this should even exist. Our province is very green in creative industries. The Audiovisual Institute of Misiones is quite new, but they were immediately on-board with the event. They understand the importance of events which highlight the work being done locally.
Another challenge was organizing. The amount of things which need to be taken care of is gargantuan, and when you do it all remotely, virtually, it's an insane amount of people that you have to contact. But we're happy to be giving our first baby steps. We hope to return next year, even better and stronger than in 2020.
DXP: What has the reception been like for the festival? (From developers, the media, the government, etc)
AM: Reception's been great from the start. Everyone who's found out about it has been really eager to help out. We had been working for 4 months before we presented it to anyone. I knew first-hand that before you present an event like this, you need to work hard to make sure you can prove its worth.
After working on the logistics and design for a long time, and after establishing good contacts with the industry people, we were able to come up with a very solid proposal. We needed to make sure we could sell people on the idea.
We got a media partnership with the first digital newspaper in the province. They gave us great coverage, and the rest of the press followed. The festival was declared of interest by the local, provincial and federal government. And that matters. And it also gives you a lot of moral support.
It was also very important for us that the prizes we were giving out came from varied sources. It was crucial to highlight video games' strength as a communication tool, aside from a source of entertainment.
So, we organized a game jam focused on eco-challenges. We requested that the Ministry of Ecology gave the prize for that. We wanted to show that video games can also be used to educate, not just to entertain. It was great to get the Ministry on board, and we're very happy that we're making sure nobody's working for free.
There are even teams of six people working on the game jam stuff. It's incredible to think that there are teams like that, working out the bugs, working on that stuff. And the feeling that "we made this happen", is amazing.
What do you hope to accomplish with this festival? Both professionally and socially.
AM: Actually, personally, I don't have many goals for this for myself. Just like you mentioned it to me when we were talking, I also like jumping from one medium to another. I've helped organize the first society of women musicians in the provice. I go where I feel like I'm needed.
If animation and video games is where I'm needed, then I'm here. My main drive is to create. I'm as creative as anyone else, I guess, but I need to be in challenging environment that pushes me to create.
I think this will go on for quite a while. We're even thinking about organizing the first game development institute in the province. The majority of game developers here are self-taught. But the experience which a formal education environment gives you is crucial. Hyper-necessary.
And I see myself firmly in that whirlwind, also. I think professionally I will feel successful when the first gamedev company in the province comes from that institute.
A bit of a big dream? Perhaps. But I can dream for free! My calling for now is wide-spread and social in focus.
I don't have many social aspirations, though. I like dreaming but I'm also a realist. The industry is not ready for this yet. Not ready for a strong woman to take her place, either. I'm not very bothered by making a big social splash. I think I mostly interact with just a few people.
But I do want to make an impact on society, generating positive change. Never putting myself at the center, but rather helping create the spaces for others to shine.
DXP: What can people do to help the event, as well as the aims and sentiment behind it?
AM: Well, people who want to support the festival can follow us on social media (links below). We're also going to start a crowdfunding campaing for the next edition (hopefully, it will be a physical experience). We want to bring cool stuff, there's even a group of people in Buenos Aires who restored arcade machines. We want to create a cool experience.
But it's always about the community, not about me or us. I can already see how people on social media have taken ownership of the event, of the space. Everyone who has been part of it has made it their own. People share it out, become a living part of it.
You can take part from anywhere in the world. It's incredible to see people who are watching the festival from Switzerland, a Colombian developer, for example. We never imagined it would get to that but here we are.
And there's no language or culture barrier. The games, the demo reels, they are excellent tools to showcase art regardless of location or language.
You can support our future crowdfunding campaing, but in the meantime, simply "attending" the virtual event is of incredible help.