Last Days of Lazarus Rising June 22
Last Days of Lazarus is a supernatural adventure game that takes inspiration from post-communism Romanian culture. It will come to Steam on June 22 and feature a story about family, loss, and secrets. Console editions for the PlayStation 5 and Xbox Series X|S are in the works for late 2022 or early 2023. You can Wishlist it on Steam to show your support today.
"I want players to have an intense and captivating experience playing Last Days of Lazarus. The story is tightly packed into an emotional rollercoaster of mystery, shocking reveals, catharsis and sorrow. I love making games tackling sensitive topics, like loss, religion, politics and traditions. Each game I work on is also a self-journey of discovery and learning."

George Remus Polana, Director of Last Days of Lazarus
Lazarus returns home to his sister, Lyudmila, after learning of his mother's suicide. Things get really weird really quickly, though. Reality itself seems to be unraveling around him. Death looms on the horizon amid the social unrest, but Lazarus will have to push forward to find the truth. Between grief, government propaganda, and local superstition, can Lazarus reach the clarity of thought he needs to survive?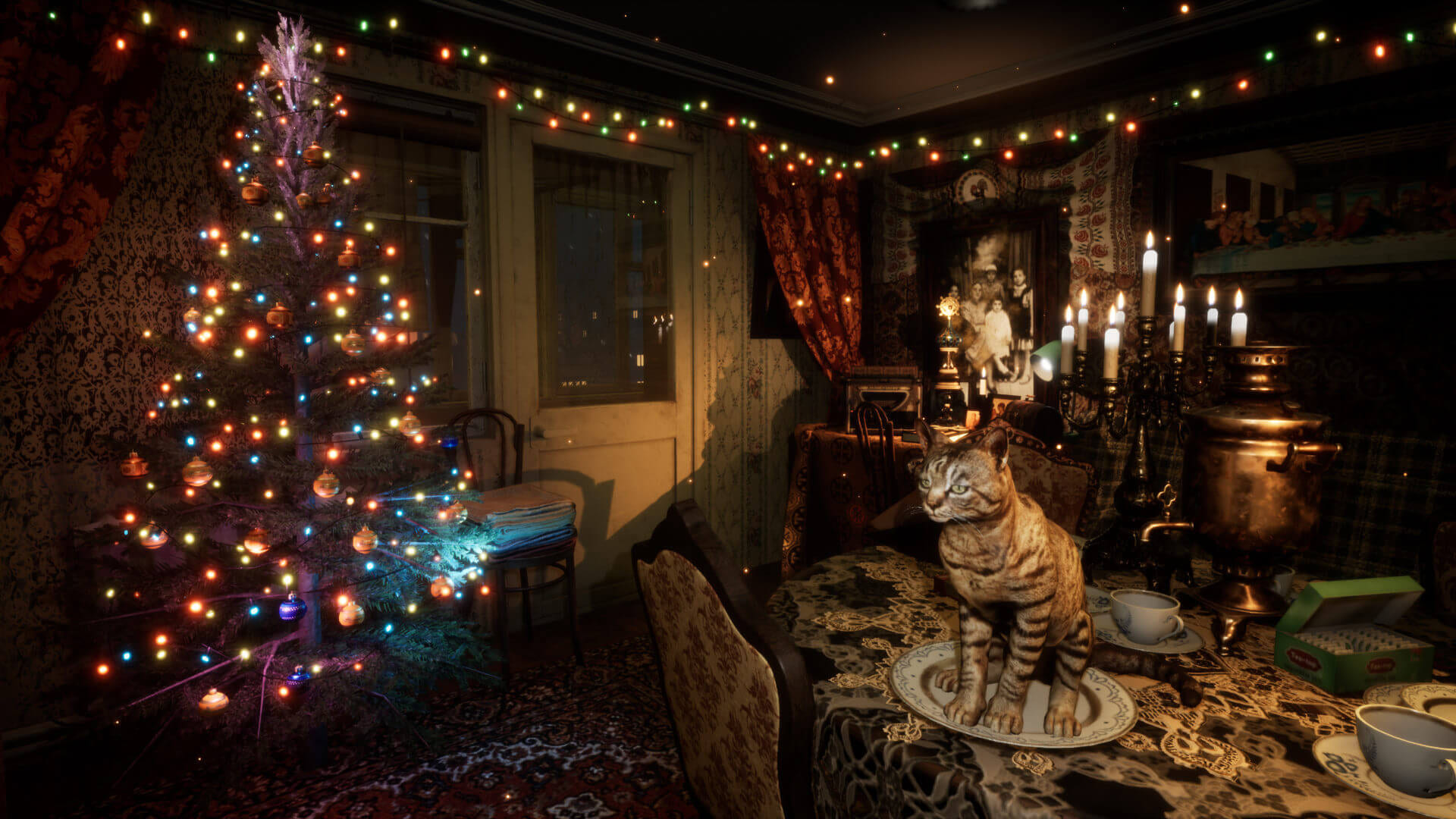 Split into eight chapters, you'll journey through five locales inspired by real-life places in Romania. Piece together a narrative from documents and local characters to discover what befell Lazarus and his family. It's all made in Unreal Engine 4 and is a collaboration between Darkania Works and GrimTalin, two studios based in Iasi, Romania.
Darkania Works is a one-person indie studio founded by George Remus Polana. His previous work includes Gray Dawn, a narrative-driven adventure game with distinctive visuals and a thought-provoking story.
GrimTalin is also a one-man indie studio, founded by Catalin Marcu. Marcu's previous projects include retro platformer The Adventures of Elena Temple and puzzle game Long Ago: A Puzzle Tale.