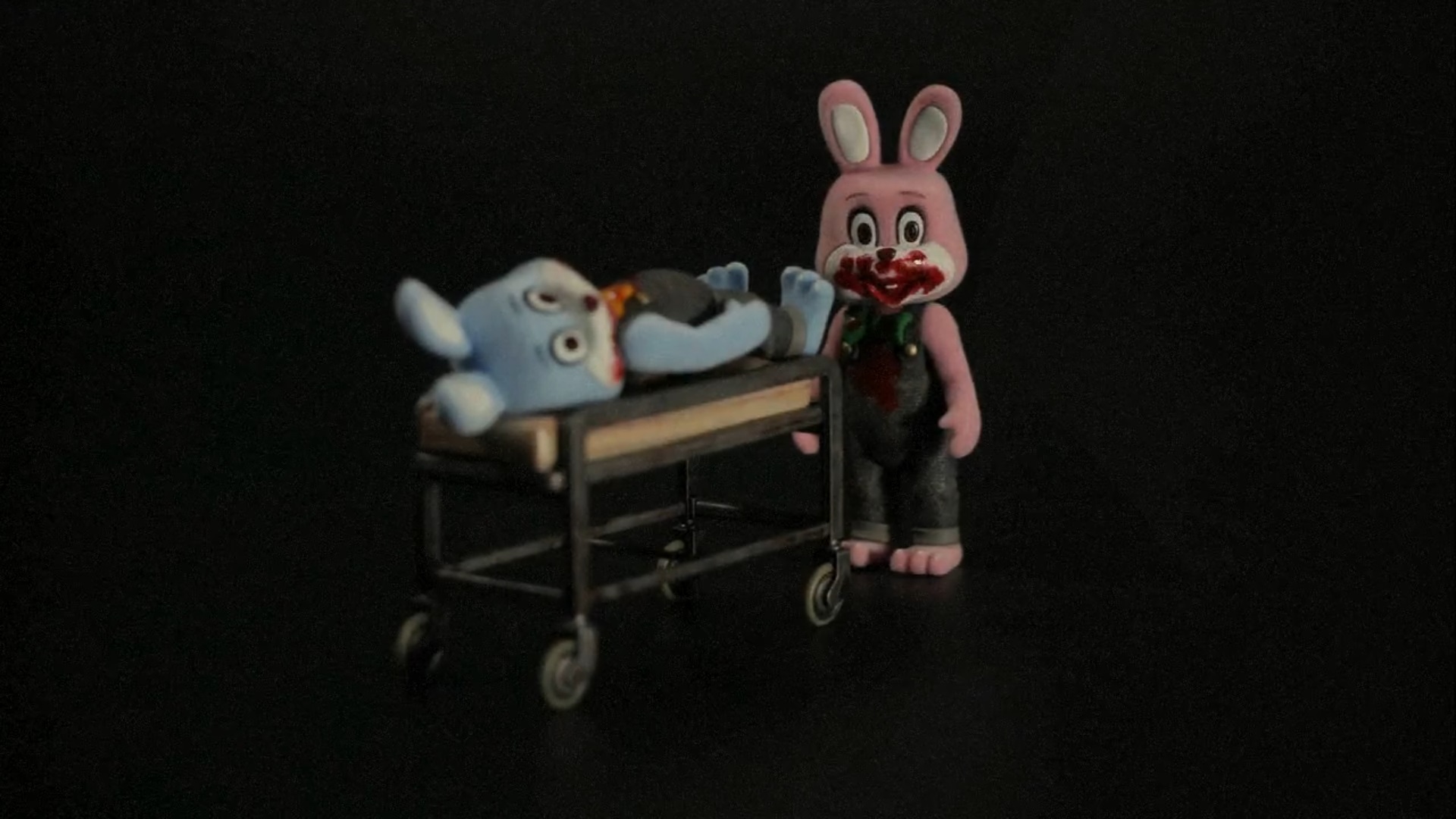 You Can Get Some Silent Hill Robbie the Rabbit Action Figures for… Murder Reasons
I don't question the tastes of collectors, but this one may be a little too much for me. You may remember Robbie the Rabbit, the amusement park mascot from the Silent Hill series of games. First appearing in Silent Hill 3 and then making its way to other games in the series, he's a big ol' creepy rabbit. Also now you can own little versions of him.
The action figures, which are made by Gecco, are a little under four inches tall. They come in six different colors, but if you get anything other than the classic pink then you are wrong. Additionally, you can buy a stretcher for the rabbits, in case you want to set up some kind of morbid scene. I'm not sure what the point of getting these is if you're not going to set up a morbid scene, that's literally what they're best for. It's not Silent Hill if it doesn't include morbid rabbits doing a murder.
I also really feel the need to give a shoutout to this specific quote on the store page: "The head to body ratio is expertly calculated and shrunk to match the 95 mm mini size, re-enforcing the adorable silhouette." As we all know, the murder rabbit monster is well known for that adorable silhouette.
If all of this sounds good to you, the rabbits will be launching sometime between November 2020 and February 2021. You can get them on Gecco's website for $29.99 each, and the stretcher is $17.99. If you do get them all, please don't send me any pictures of the scenes you make.