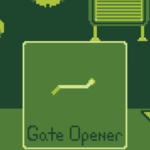 From save rooms to item pickups, there's often small safe moments in horror games. With some clever design, The Third Shift uses those to scare players even more.
Keeping a thankless, grueling retail job because you need it to pay the bills is its own kind of horror, one germfood captured in chilling fashion in NIGHT OF THE…
DreadXP spoke with DeadFright's developer to learn about the nuances of making audio-only scares that really get under the player's skin.
Dread XP spoke with the developer of MOTHER to learn about how a single small scare made it impossible for players to ever feel safe again.
Joel's best horror games of 2020 bring endless chills, frightening sights, showers of (surprisingly useful) gore, and multiplayer ridiculousness.