Delivery Service: 10 Horror Highlights From Ludum Dare 53 Game Jam
The recent Ludum Dare 53 Game Jam had the keyword 'Delivery' for its contestants to form a short game around in just 72 hours. The results were, as ever, wildly different in scope, scale, theme, and playstyle. For this week's column, I've picked 10 of my favorites from itch.io.
We have everything from demonic births to a human simulator so there's fun for all the family! All are available on itch.io to play right now, so tuck in and see what your favorites will be.
De/Liver (Stormcat, zephyreds)
A mixture of Flash-style minigames and FMV cutscenes, De/Liver sees a real-life liver being delivered across these two mediums in a totally not shady way. Its ending certainly keeps things 'fresh'.
Play it here.
Decryptor (Bastinus Rex, Julialalart)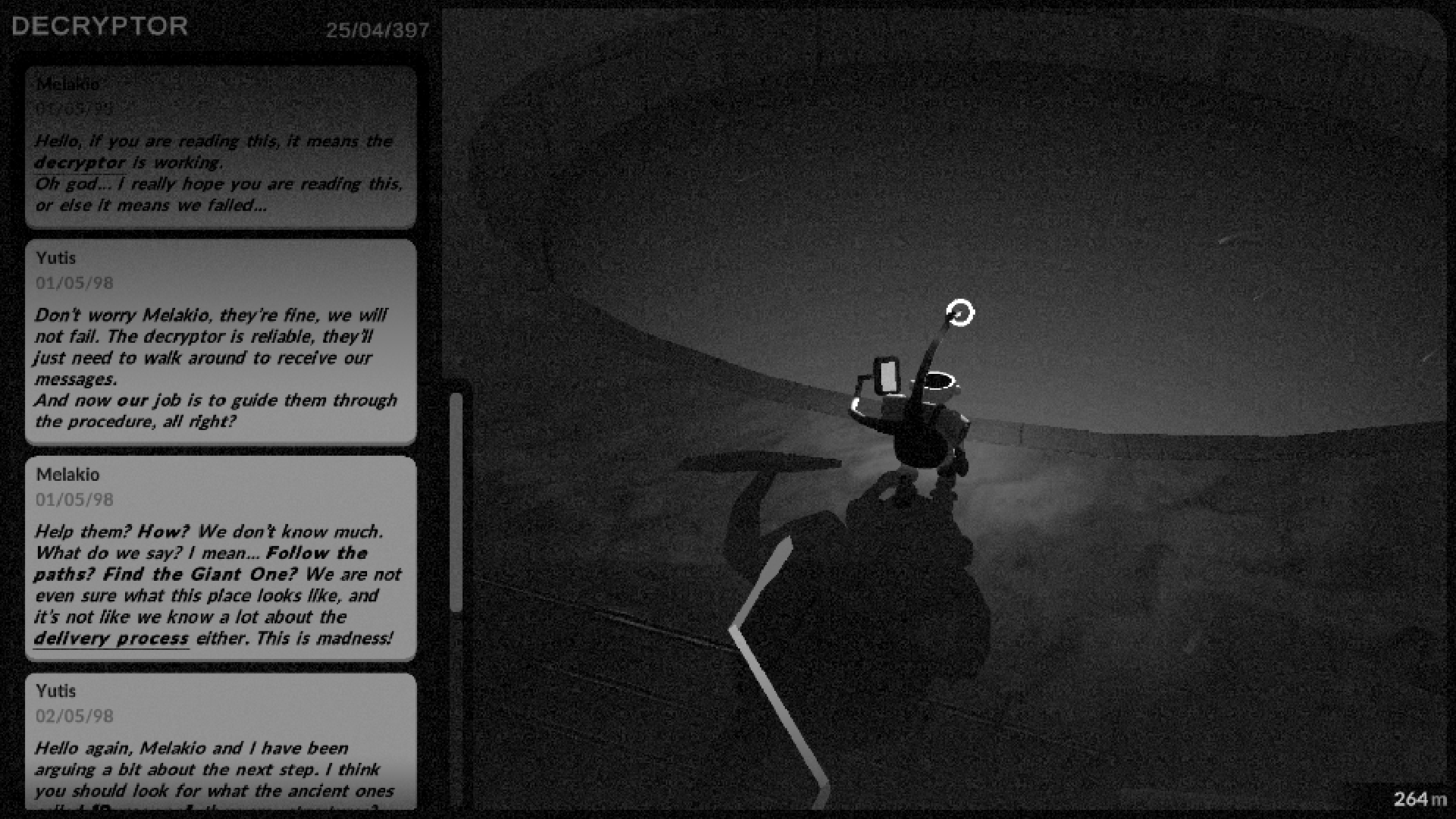 Described as a retro narrative exploration clicker game, Decryptor sees players explore a desolate monochrome world as they pick up old messages with the titular Decryptor. As your character heads across the isometric world, a feed of found messages builds up on the left-hand side of the screen. A delightfully atmospheric slice.
Play it here.
Drop Dead Delivery (Martta, tatsoni, Samaac1, PeachyPepe)
This top-down shooter sees you take on the role of a mail courier in a dark and dreary town full of striped top-wearing ghouls. Lucky the postal service budget allowed for a shotgun then. A basic style is boosted by fun shooting and an offbeat style.
Play it here.
Gulliver (AnchryCorp)
I like the lack of subtlety on display upfront here. You play as the De-Liverer, a pawn of the God of Seabirds. Your power grows by using the livers of your enemies. Your kind has been hunted to near-extinction by the Templars. Tonight you get even.
Play it here.
Unusual Night Shift (ByteHyve)
ByteHyve's first-person horror sees players as a bouncer for a dodgy underground nightclub. You normally wield the power over potential patrons of this hallowed ground, but tonight, the delivery of a mysterious package has changed a regular shift into something else entirely.
Play it here.
Sinister Sauce Sippers (Sinclair Games, Ryan Armstrong)
Taking a fixed camera survival horror template, Sinclair Games' Sinister Sauce Sippers tops that with a bizarre world focused on pizza delivery and lets you endure the suffering of a deranged delivery driver named Doug as he traverses a tower.
Play it here.
Devilery (YoSoyKini)
A very short game that made me laugh. You play as demonic spawn working their way out of a human host mother. Avoid the 'obstacles' in a disturbingly long birth canal and ensure you're powered up enough to take on the priest that is waiting on the outside with a cross in hand. Bananas idea and well-executed.
Play it here.
Hellfire Pizza (aplovestudio)
So you died and were no doubt dismayed you got sent to hell for shoplifting and being bisexual, but is working in the fast food industry in the underworld really a fair way to atone for your 'sins'? That's the premise of artist and developer aplovestudio's pizza-delivery adventure.
Play it here.
Drone Delivery Despair (KenForest)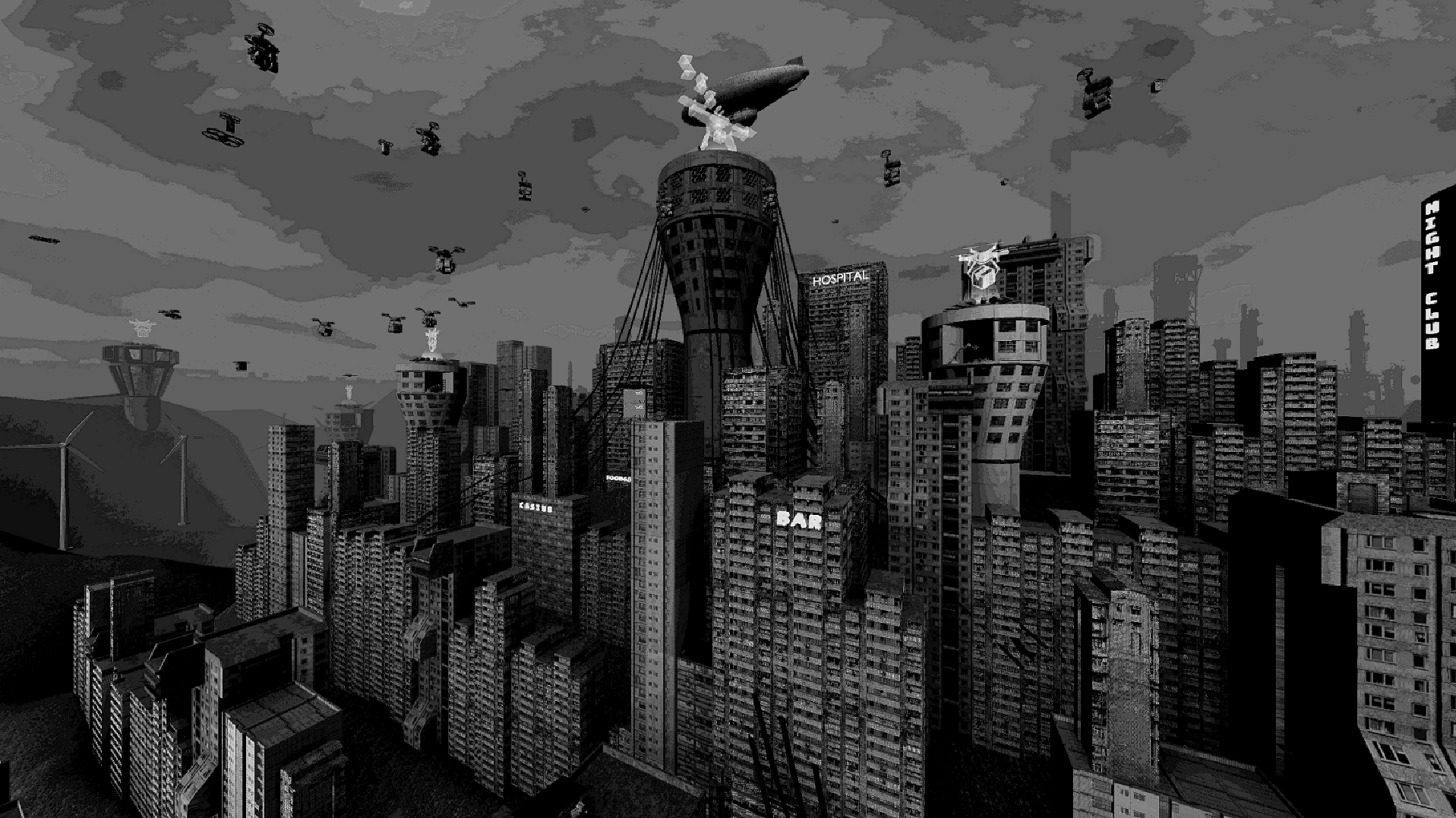 KenForest brought us the atmospheric Lidar.Exe and the surreal Please Don't Litter. The latest game from the developer is a gloomy monochrome post-apocalyptic title where you control a delivery drone as it tends to the needs of what remains of humanity.
Play it here.
Delivering Realness: The Human Simulator (Yeris)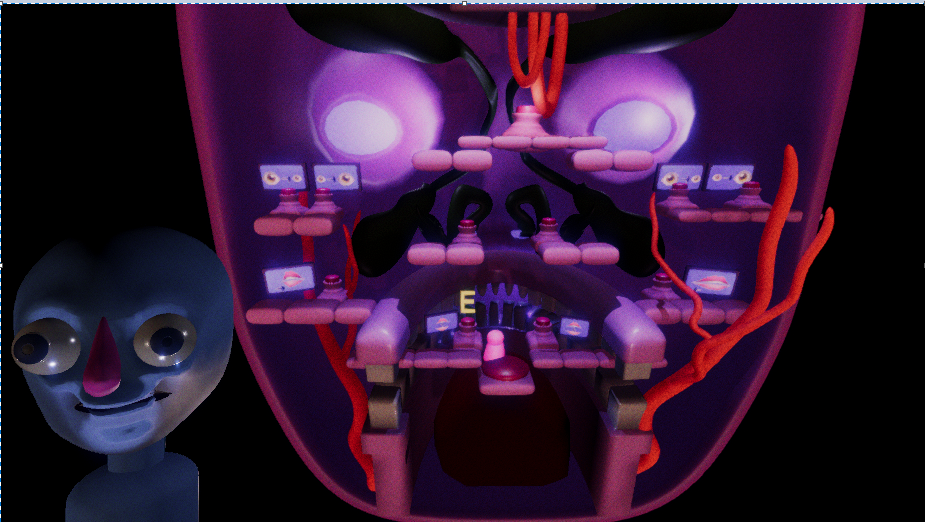 Have you ever had to deliver a speech? Horrible isn't it? Developer Yeris has created a short experience that takes a wonderfully surreal stab at replicating that dreaded task with Delivering Realness: The Human Simulator. Control the inner workings of a head that's about to give a speech so it appears human. Then get scored on your work.
Play it here.
There are plenty of other entries out there, not to mention quality games that have been born from previous Ludum Dare events, so I encourage anyone to go and check out the bounty of miniature horror treats that have emerged from it over the years.