Turbo Overkill Entering Early Access in April
After an announcement during The MIX's 10th Anniversary Showcase, Turbo Overkill will enter Steam Early Access on PC starting April 22. The Early Access version will contain the first of three episodes planned for the full game. The 1.0 release, also available on the Nintendo Switch, PlayStation 4 and 5, Xbox One, and Xbox Series X|S will arrive later this year. A trailer accompanied the announcement.
At the moment, the first episode will contain eight stages packed full of secrets. Expect the number to increase as Turbo Overkill nears its full release. It's a throwback to old school FPS games, courtesy of the company that published classics like Duke Nukem 3D, Wolfenstein 3D, Max Payne, Prey, and many more. Ready that chainsaw leg and prepare to get to hacking.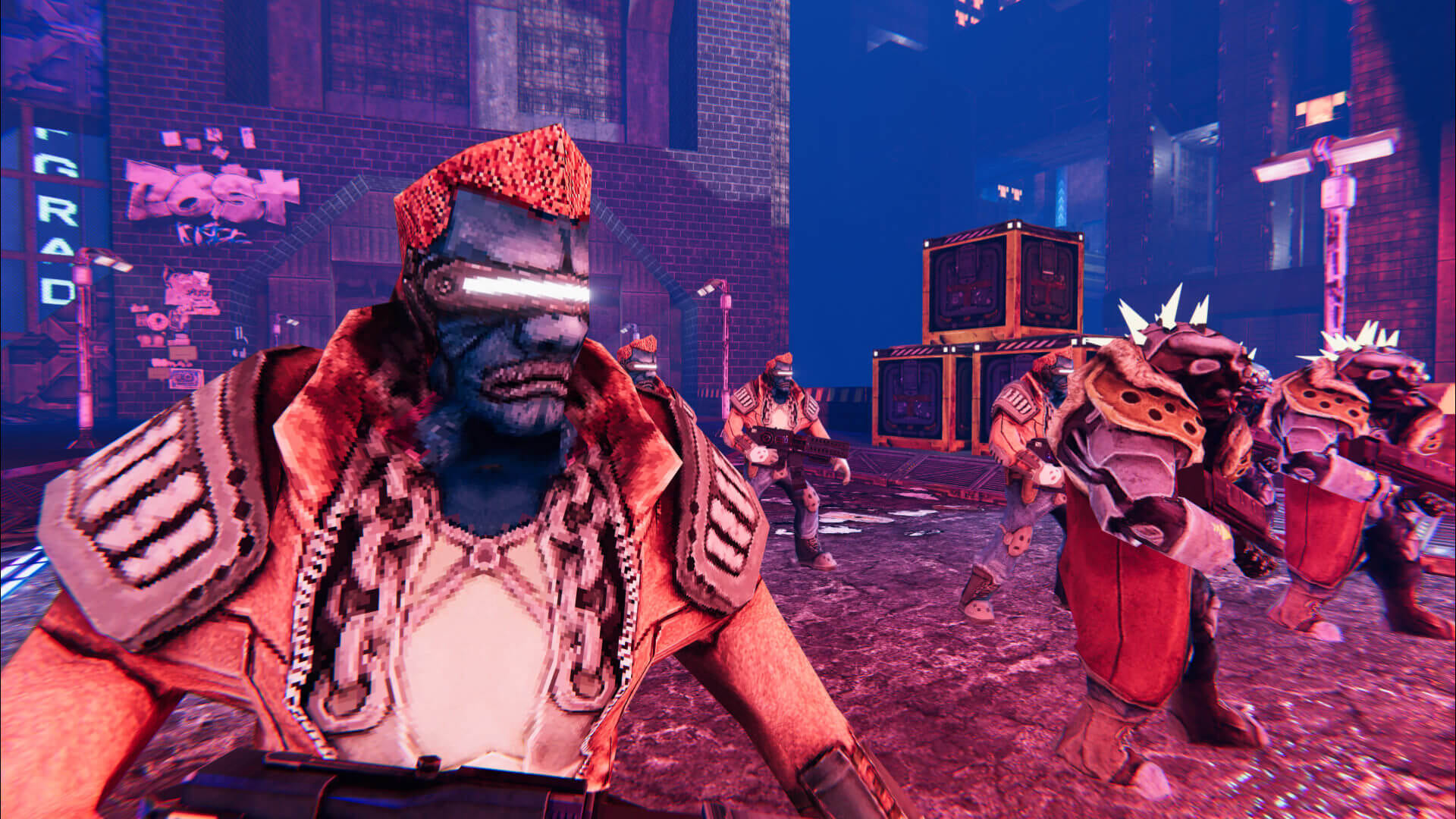 In Paradise, Johnny Turbo finds himself at odds with a rogue AI by the name of Syn. Syn has taken over thousands of humans augmented by cybernetics. With modern gameplay combined with pixel-perfect gunplay, it's a marriage of something old and something new. Wall-run, grapple, and surf flying cars to snag colored keys, hidden cassette tapes, and microchips to challenge yourself.
"Since I fell in love with the genre as a player, I've always wanted to contribute something to the FPS canon as a developer. Turbo uses my favorite parts of modern games like Titanfall and Apex Legends as a lens to examine the classics we grew up on. Do those level designs and challenges still work in a world where the player is more powerful than ever?"

Sam Prebble, Founder, Trigger Happy Interactive
Founder of Apogee Scott Miller added, "This is easily the most excited I've been about a shooter since the glory years of Apogee, when we were creating global hits like Wolfenstein 3D, Max Payne, Duke Nukem, and Prey."