FOBIA – St. Dinfna Hotel Opening Later this Year
FOBIA – St. Dinfna Hotel will release later this year with plenty of vacancies. The single-player survival horror title will be on Steam, the PlayStation 4 and 5, Xbox One, and Xbox Series X|S. If you'd like to check in early, you can try out the updated demo on Steam.
You'll step into the shoes of intrepid rookie journalist Roberto in a struggle against the paranormal. Roberto's investigation takes a turn for the worse as it becomes bigger and darker than anyone could have ever anticipated. The St. Dinfina Hotel has had rumors swirling around it regarding disappearances. Tipped off by his friend Stephanie, Roberto journeys to Santa Catarina to break the story first.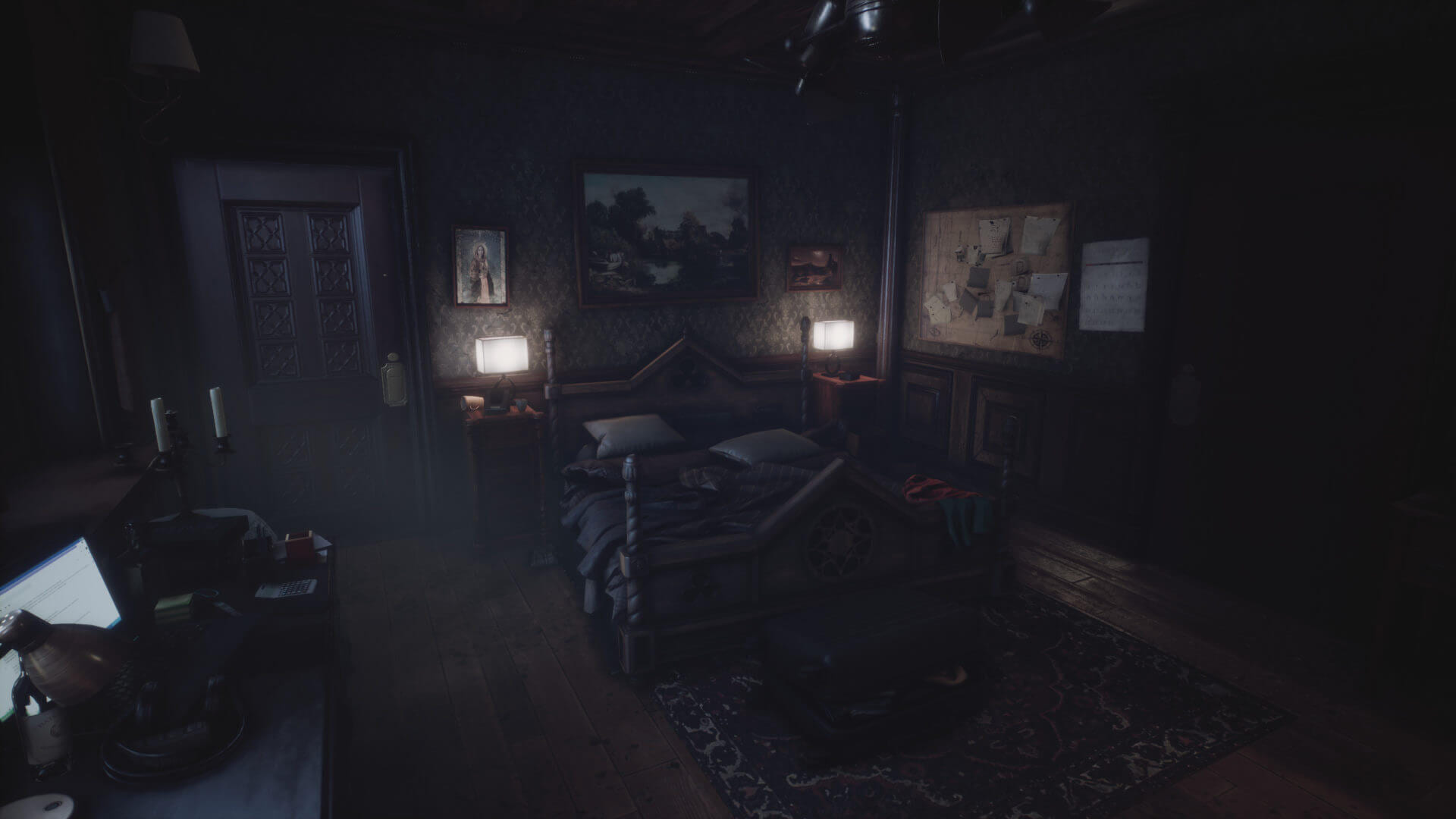 The hotel draws players in with an innocuous investigation of its iconic halls. But the truth soon begins to emerge. Puzzles, mysteries, and conspiracies appear and begin crossing physical and temporal boundaries. Your strange new camera will uncover clues, navigate through time, and protect you from the monsters stalking the hotel. A few regular old guns won't hurt, either, since they seem quite hell-bent on tearing you to pieces.
Developer Pulsatrix Studios works out of São Paulo, Brazil. Their psychological thriller, FOBIA – St. Dinfna Hotel marks their debut on Steam. The studio attempts to utilize local resources and talent where possible and hopes to bring a refined gaming experience to a global audience.
Publisher Maximum Games has partnered with well-known creators and franchises around the world. Partnerships include Kena: Bridge of Spirits, Among Us, and Five Nights at Freddy's. Their catalogue includes over 300 different games, making Maximum Games a top 20 global publisher. Founded in 2009 by Christina Seelye, the studio also operates Modus Games and Modus Studios and is currently part of the Zordix Games group.