The Anacrusis Landing on Steam, Game Pass Next Month
The Anacrusis will be coming to Steam and Xbox consoles in January, according to the Stray Bombay team. Starting January 13, you can play it for yourself on PC, Xbox One, and the Xbox Series X|S as an Early Access title. PC users can grab it on Steam, the Epic Games Store, Microsoft Store, and Xbox. Xbox Game Pass subscribers can also access it day one with their subscription.
The Early Access/Game Preview will act as a "season zero," setting up the first story arc, enemies, and the tools players will use to survive. Find more specifics on the team's dev blog. Players can team up with up to three friends or bots in a cooperative first-person shooter. If this sounds familiar, it should. Chet Faliszek, a co-founded, was the lead developer on Left 4 Dead.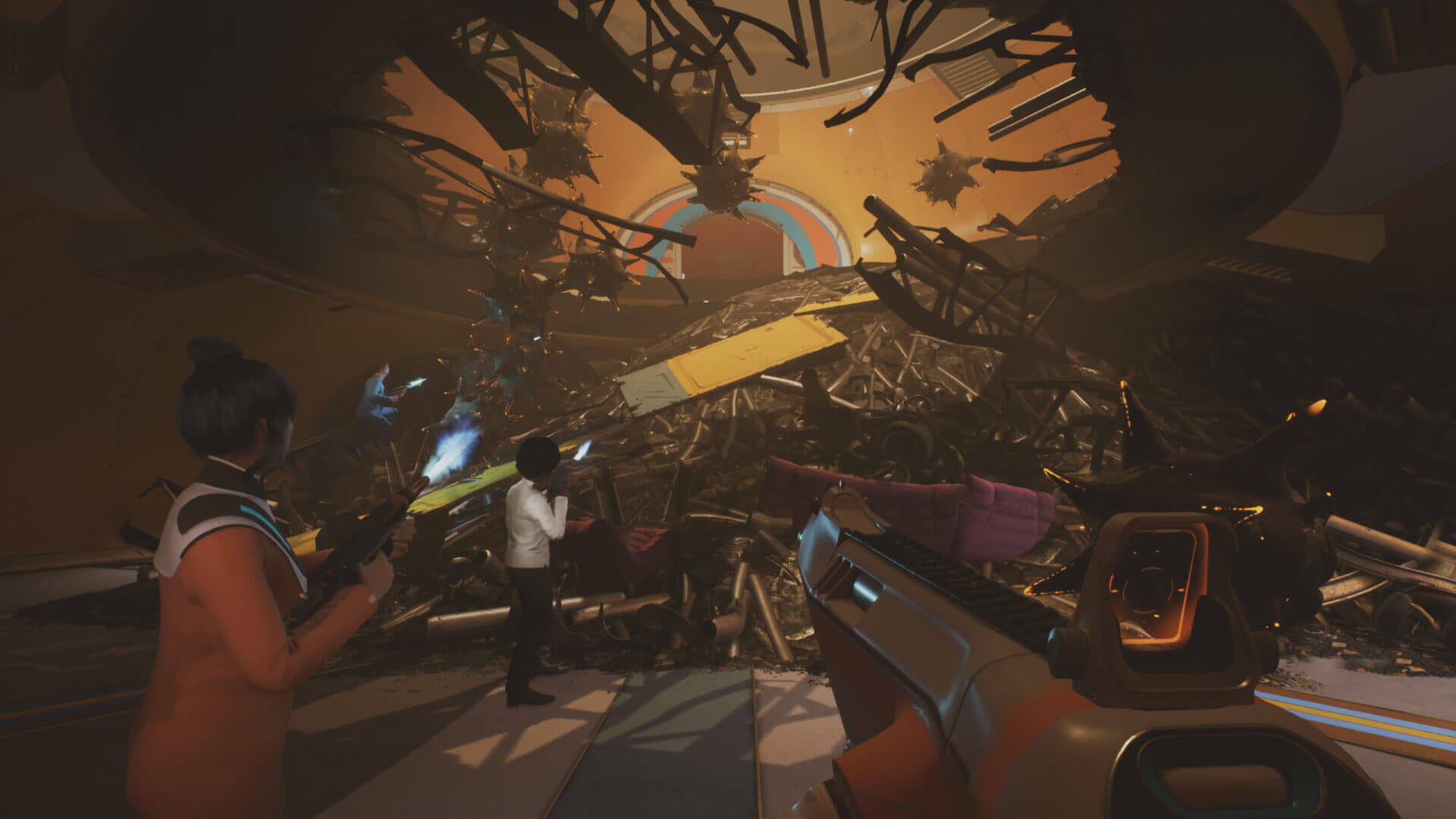 "We've built a core game that we're really thrilled to share with the community. The Director 2.0 is able to push players of all skill levels to their limits, universal crossplay let's people play with their friends on all platforms, and Game Pass lets us reach a much larger audience than we could otherwise. We're really proud of the first three episodes of the game, which we'll be releasing in January, but we want to integrate the community's feedback as we finish the first season and beyond." 

Chet Faliszek, Stray Bombay Co-Founder
The first season of The Anacrusis will feature four survivors: Nessa, Guion, Liu, and Lance. The four must defend humanity from the invading aliens, as unlikely heroes they may be. The Director makes a return from the Left 4 Dead series, here to punish and reward players with enemy spawns and supplies in its trademark unequal measure. All of this takes place in a groovy 1960s-style sci-fi atmosphere. You can Wishlist The Anacrusis now on Steam and follow it as January 13 approaches.