Dead by Daylight Dredging Up Forged in Fog
Popular asymmetrical survival horror multiplayer title Dead by Daylight has launched its latest DLC, a throwback to the days of yore. Forged in Fog is the first update focusing on medieval horror. Both a new Survivor and new Killer join the roster: wanderer Vittorio Toscano and The Knight. Rounding out the DLC is a new map known as The Shattered Square. Dead by Daylight is available now on Steam, the Epic Games Store, Windows Store, PlayStation 4 and 5, Xbox One and Series X|S, and Nintendo Switch. Don't neglect to check out the trailer if you want to see for yourself.
Lord Vittorio Toscano is scholar and man of peace, seeking to uncover the secrets of the arcane for the greater good. The Entity pulled him into its realm after his betrayal at the hands of Tarhos Kovacs. His years spent exploring the Entity's realm have equipped him with the tools to become a fearless leader.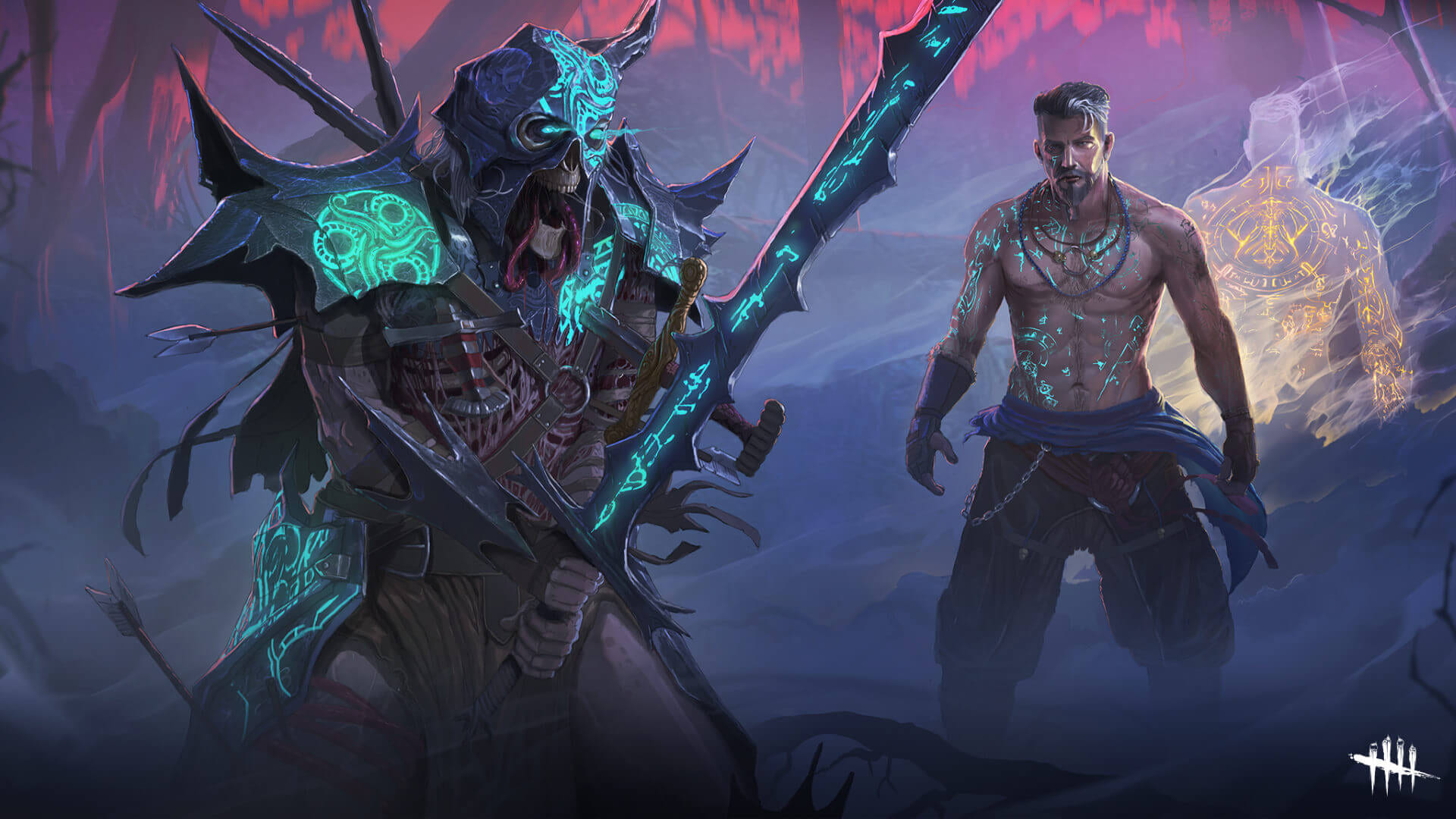 The Knight, born Tarhos Kovacs, entered the service of Lord Toscano but ultimately betrayed him to further his own dark goals. The imposing Knight's Power, Guardia Compagnia, allows for some interesting strategy. He can call upon three AI-controlled Guards. The Carnifex, The Assassin, and The Jailer possess their own unique abilities to harry the Survivors. AI-controlled companions originally appeared in the first crossover with Resident Evil, with Killer Nemesis making use of two zombies to hassle his opponents.
Behaviour Interactive's Dead by Daylight is a 4v1 horror game of hide-and-seek. With over 50 million players worldwide and 2 million players per day, it has become a haven for horror fans of cult classics. Properties the company has collaborated with include The Ring, Silent Hill, Scream, and many others. The 30-year-old Canadian has also worked on other properties such as Assassin's Creed, Gears of War, and other AAA titles.