From first person shooters about Paraguay's biggest war, to Indigenous legends and more. Warani Studios are local legends.
Let's talk about military dictators, Homer Simpson and bootleg video games, shall we?
In today's interview with Imertual's Javier Rayón, we get a glimpse of the hurdles Mexican game developers face today.
This week, join us in celebrating a character who pioneered representation in the 90s, one dismemberment at a time: Street Fighter's Vega.
Join me in celebrating the legacy of "The Grandfather of FPS", John Romero. From Keen to Quake, he's done it all.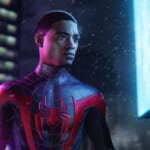 As Sony gambles the future of its next-gen console on Miles Morales' shoulders, let's revisit why it's such an important move for diversity in games.