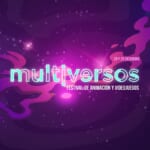 We talk to Al Muñoz, the director of Multiversos, the first-ever games and animation festival in Northern Argentina!
Today we will talk about Sacoa, one of the most important companies in South American arcade history. INSERT COIN TO CONTINUE!
What do you think about horror games? I think a lot of us could relate to Chilean director Maldo19's answer.
Today, we talk to Fhay Alonso, the Paraguayan developer behind Pombero: The Lord of the Night.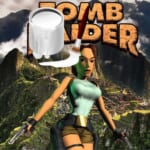 Laura Cruz had the potential to be a beacon for the portrayal of WOC in video games. Instead, she was whitewashed, and never acknowledged again.
Game developer, writer, editor, Cronnenberg fan: Nico Saraintaris is a XXI Century Renaissance man.
For Hispanics In Games, I decided to interview my favorite Hispanic gamer: my wife.
From first person shooters about Paraguay's biggest war, to Indigenous legends and more. Warani Studios are local legends.
Let's talk about military dictators, Homer Simpson and bootleg video games, shall we?