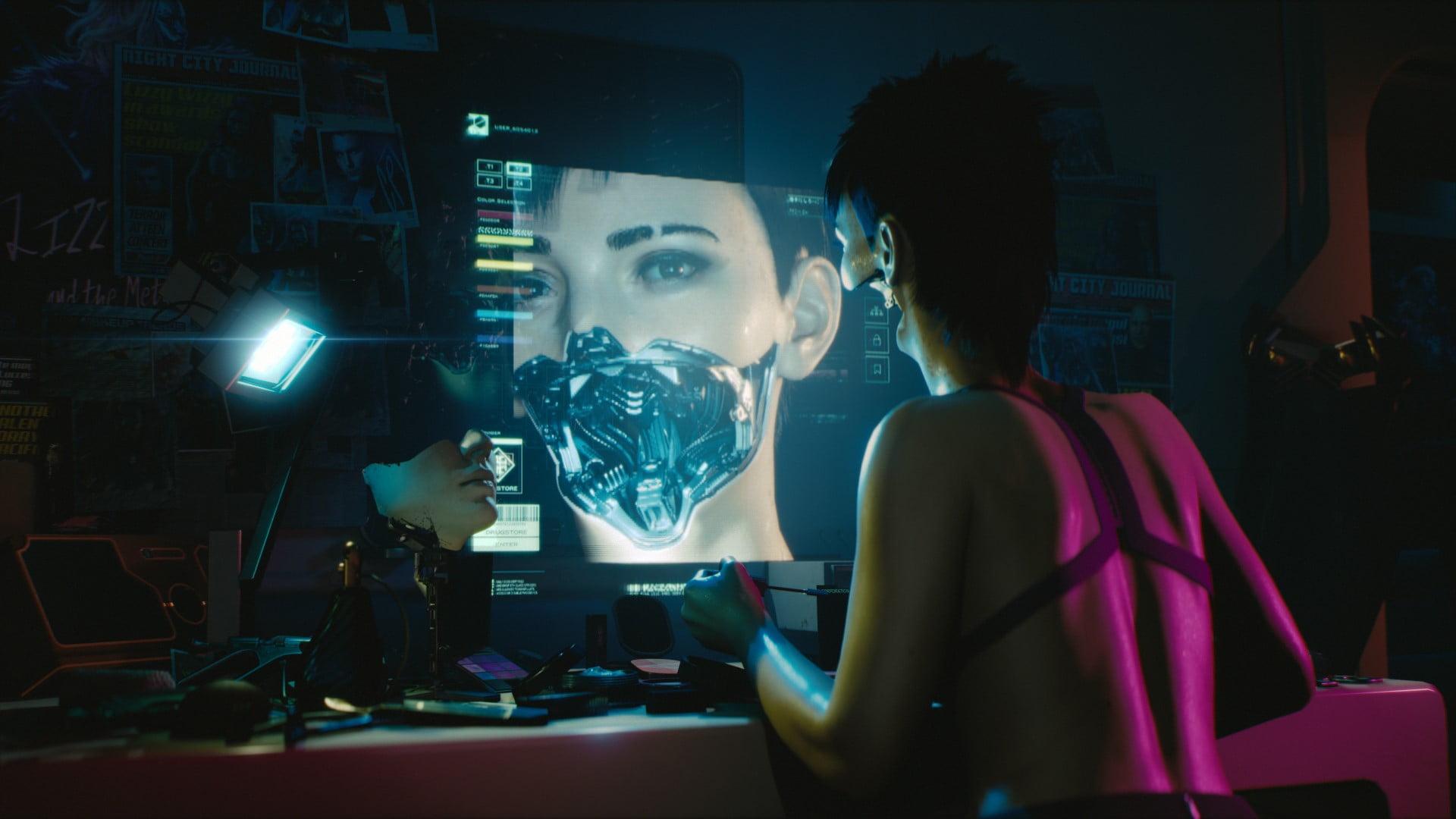 Cyberpunk 2077 Will Allow You To Customize Your Cyber Dick (or Respective Cyber Genitals of Choice)
A core tenet of the cyberpunk genre is body modification. These can be anything from life saving artificial organs like in Repo Men to full on weaponized mechanical limbs like in Deus Ex: Human Revolution. Or you can turn your brain into an external hard drive like Johnny Mnemonic. In any case, any cyberpunk video game has some kind of body modification system that lets you pay to get stronger. The question is, how in depth can this system get?
For CD Projekt RED, very. Cyberpunk 2077 will apparently allow the player to customize their own genitals. Per Cyberpunk 2077's rating, "the game contains nudity and sexual materia: players can select a gender and customize their character, customization can include depictions of breasts, buttocks, and genitalia, as well as various sizes and combinations of genitals," though to what extent is still unknown. Perhaps just size and shape, perhaps adding a weapon down there a la Metal Gear Sahelanthropus. Or perhaps turn it into an external hard drive like in Johnny Mnemonic. 
Most likely, per the Cyberpunk 2077 rating's description, it will just be size and shape. But we the players demand more. More aesthetic and utility choices. Give us colors and patterns like a Counter Strike: Global Offensive gun skin. Give us powerful genital upgrades. I want a multi took or extra gun holster down there. Give us something. Keep an eye out for the official Dread XP genital petition to come at a future date.
The rating also states that players can have sexual encounters with both other characters as well as prostitutes. Cyberpunk 2077 is scheduled for release this September. You can find out more by checking out the Cyberpunk 2077 website here, and you can pre-order the game on Steam here.