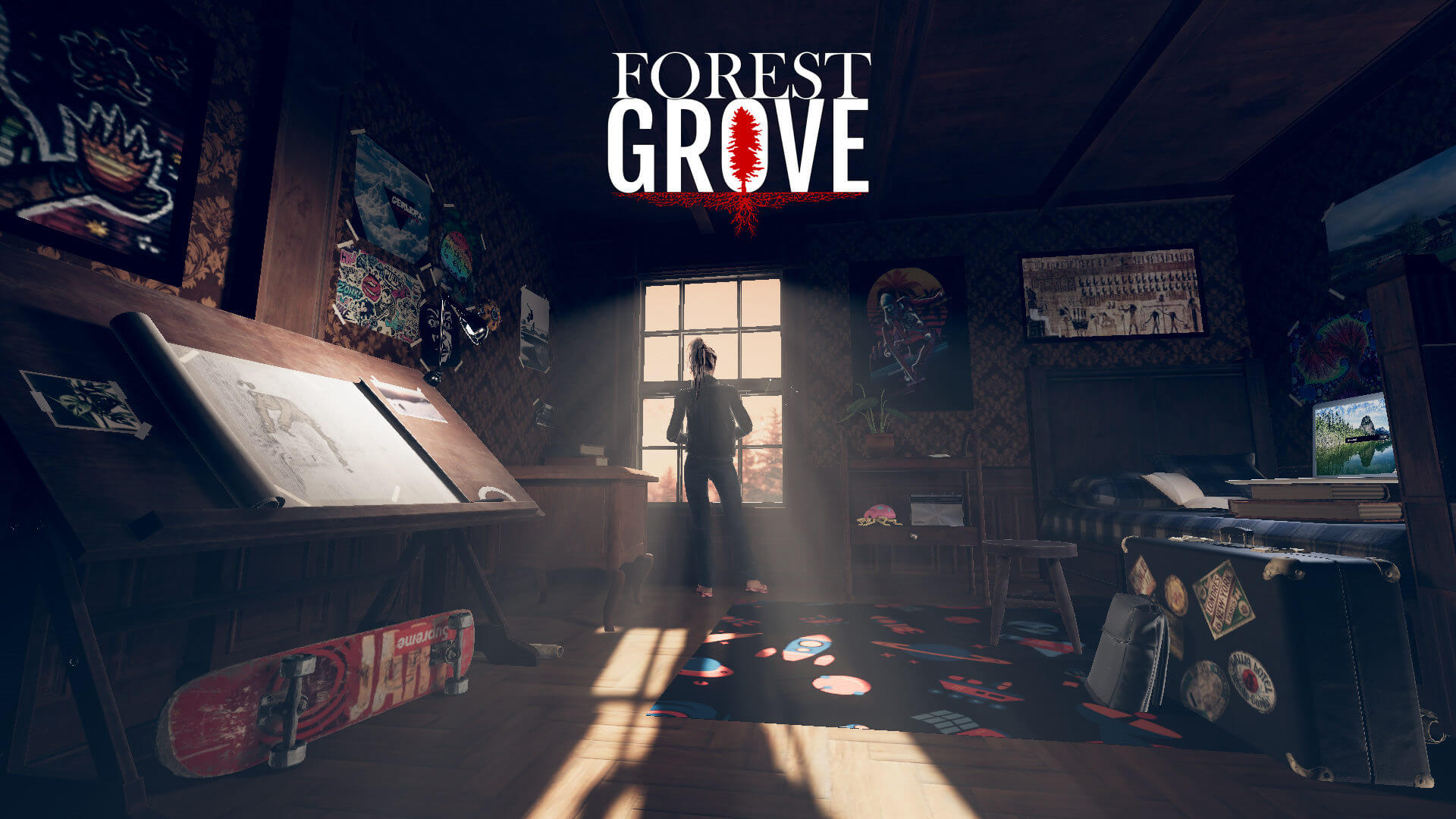 Forest Grove Brings Sci-Fi Puzzle Thrills this Q3
Starting Q3 2022, you can tackle the mystery of Forest Grove. This sci-fi puzzle thriller has players take control of a member of the Remote Forensic Bureau to solve the disappearance of a teenage girl. Grab it for the PlayStation 4, PlayStation 5, Xbox One, Xbox Series X|S, Nintendo Switch, Macs (via the Mac App Store) and PCs (via Steam and GOG) this fall.
Mary Kunstimatigaard weeps as she tells you about the mysterious disappearance of her step-daughter. As part of the RFB, you'll investigate where the tech-empire heiress went missing. With the aid of nano-technology, you can safely analyze the crime scene in a virtual space, bringing clarity to the situation. You'll search for clues through a Nanodeck recreation of the Kunstimatigaard Victorian-era estate. Collect evidence by deciphering puzzles situated throughout the home to unlock more secrets. Examine audio and visual echoes of the past by using Biotraces to see what really happened on that fateful day.
Add your gathered evidence to a clue board to make collections, narrow down suspects, and crack the case. Conclude each session in the Nanodeck to receive a performance grade from your higher-ups. Succeed and bring justice to the Kunstimatigaards, or fail and tell a grieving mother that her step-daughter may be gone forever.
"Forest Grove is a thrilling mystery we hope all crime addicts will sink their teeth into. Our futuristic sci-fi approach to forensics allows investigators to get creative with their clue hunting antics and adds more depth to classic detective gameplay.

Larry Johnson, Lead Developer at Miga Games
As previously stated, Forest Grove will be available on all major platforms with English voice acting. It will include text options for English, French, German, Spanish, Russian, Japanese, and both simplified and traditional Chinese. There's a trailer, so go ahead and take a peek.