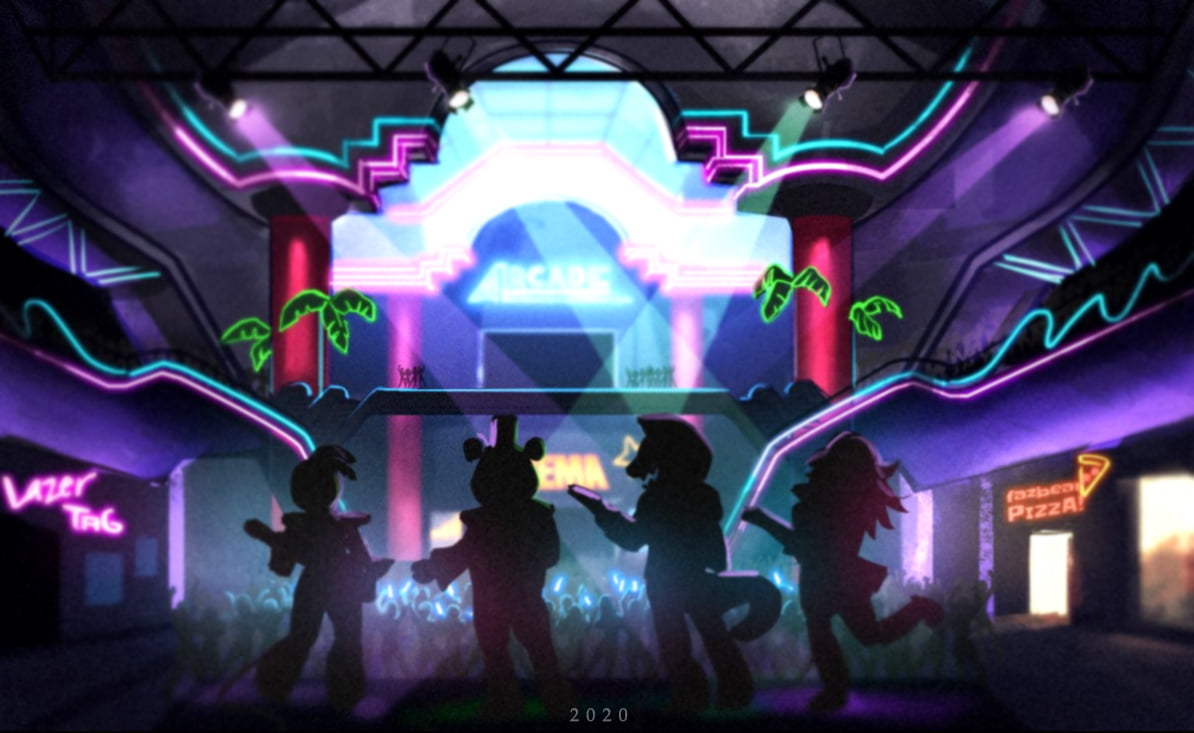 [Updated] Funko Leak Reveals Title of New Five Nights At Freddy's Game
If you've ever walked through a Target or met a child, you should already know that the Five Nights at Freddy's franchise has exploded well beyond the realm of video games. There's no doubt that the toys are at this point Scott Cawthon's primary money maker. You can sell a $5 game once. You can sell a toy line over and over again. Hell, Todd McFarlane even said the FNaF toyline was, "the single largest selling product, bar none, by a lot that [he's] done in 20-plus years." And that dude made Spawn. So it should be expected that long before a new game is completed, the people behind the merchandise have the products ready to go. And sometimes, those products leak…
The new information comes from the good people at ResetEra. An internet forum known for all sorts of gaming goodness, leaked images were posted detailing a new line of FNaF toys based on a new game. The images reportedly leaked on Amazon, Instagram, and Toywiz, but have since all been taken down. So for now, only the saved images and rumor scuttlebutt remains.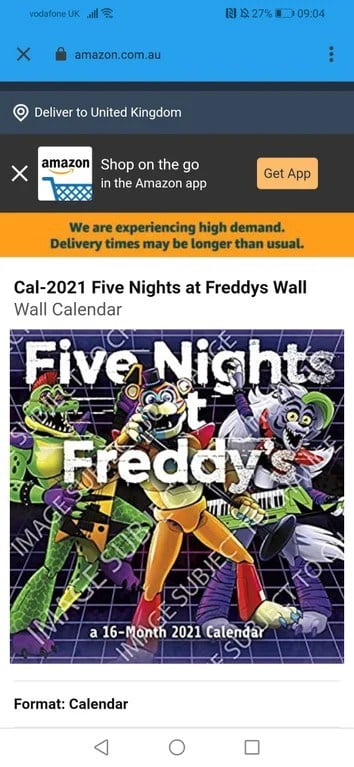 As you can see from the calendar above, the new title would be, "Five Nights at Freddy's: Pizza Plex." This new look matches up with the teasers for the new project, which featured the glam-rock style in the header image for this article. According to the ResetEra post, the Toywiz page also listed an August release date. So hopefully, we'll have more concerted details soon.
So far, series creator Scott Cawthon has yet to comment on the leak. But with the amount of rumors constantly swirling about FNaF, who can blame him. Until then, FNaF fans will just have to clear off some shelf space for this new line of collectibles.
---
UPDATE: The man himself Scott Cawthon has weighed in on the leaks. In this thread on the official FNaF subreddit, Mr. Cawthon did verify that parts of the leak are in fact real. These are characters he wanted to introduce himself at a later date. But he also states that he is very upset that the leak didn't use the finished artwork/concept art. He describes the image as, "low-res, de-saturated, compressed, watermarked, thumbnail of concept art that they photoshopped together themselves. :P" He then goes on to state that PizzaPlex is actually not the name of the game. This means that Pizza Plex is likely just a name being used for part of the merch line.