Infernax Launching Valentine's Day
Retro-inspired demon-slaying adventure Infernax will release this Valentine's Day. You'll be able to pick it up for your Nintendo Switch, Xbox Series X|S, Xbox One, PlayStation 4, or PC. You can Wishlist it on the official Steam page here. It could be a romantic date idea, or a nice evening alone as a completely fulfilled single person.
Infernax stars knight and eligible bachelor Alcedor. Alcedor has returned from battle to find his home taken over by hellish creatures from the netherworld. With his mace and a charming smile, Alcedor will bash through the invading demons. As he does so, he'll acquire powerful abilities and gain new upgrades to his current ones. Along the way, he might even uncover a few secrets about the land and solve some moral conundrums. See some of the 8-bit style visuals and demon-crushing gameplay for yourself on the The Arcade Crew official YouTube channel.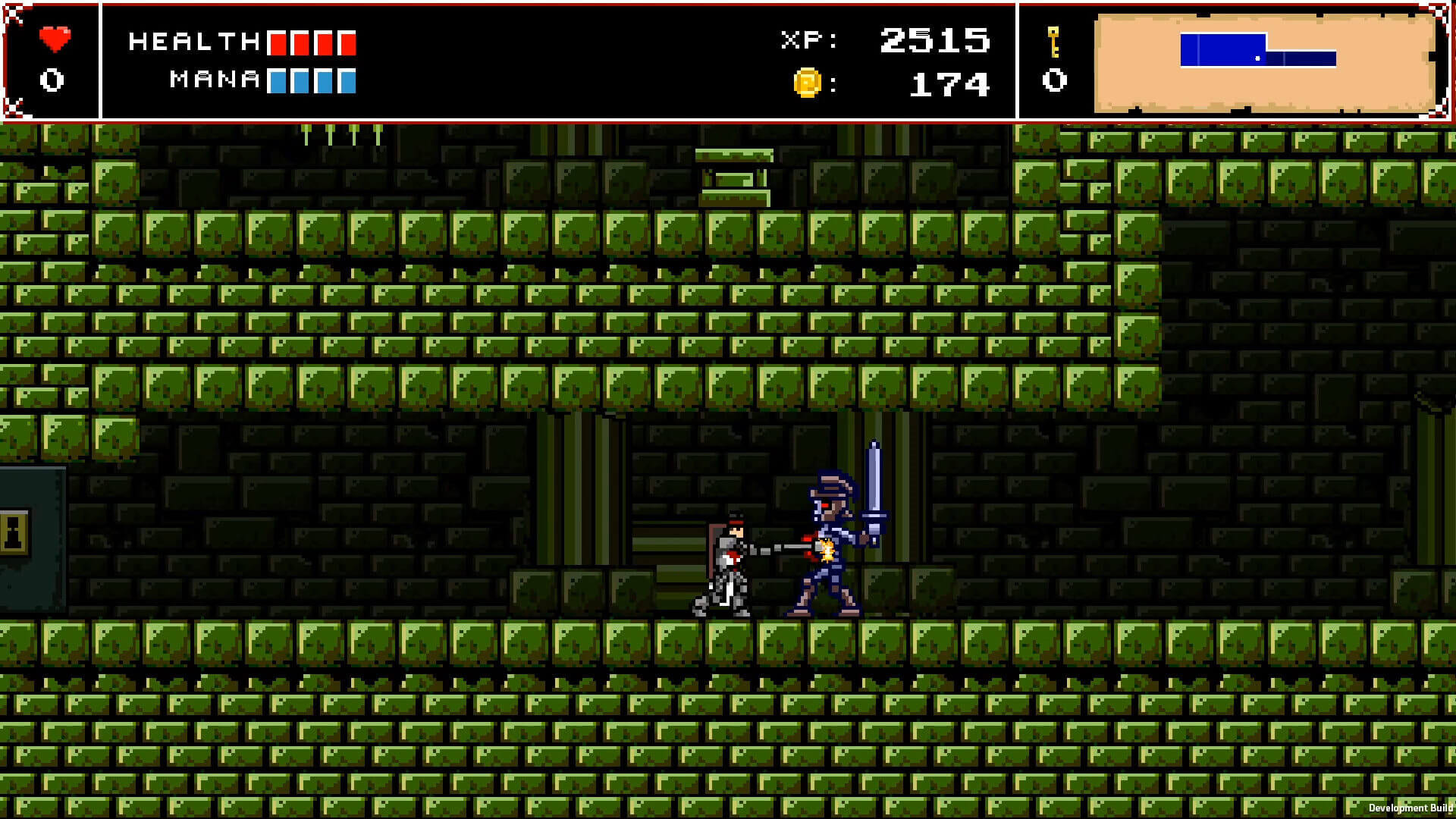 The Arcade Crew, based in Paris, is a separate division of Dotemu. A boutique publisher, it focuses on producing and publishing games with distinct retro feels from small teams. The Arcade Crew is always happy to discover and support new talent and build communities around their titles. These include The Last Spell, Kunai, Blazing Chrome, Dark Devotion, and the 2D brawler Young Souls.
Berzerk Studio, founded in Quebec City in 2008, creates inventive challenging experiences. There's a strong balance of humor and quality gameplay. Their titles include multiplayer bullet hell Just Shapes and Beats, Zombidle, Berzerk Ball 2, and Sands of the Coliseum, Sky Quest, and The Peacekeeper. Infernax, their latest title, will release this Valentine's Day on various modern consoles and PCs via Steam.