Killer Frequency Review – Long-Time Listener, First-Time Killer
Developed and published by Team 17
Available on PC, PlayStation 4, PlayStation 5, Xbox One, Xbox Series X|S, Nintendo Switch
MSRP: $24.99
---
When I first saw the trailer for Killer Frequency, it came across as a murder mystery story with this eighties-style pop color pallet to it. While I nailed it in that assumption, I didn't realize how much it would take the eighties slasher inspiration to heart.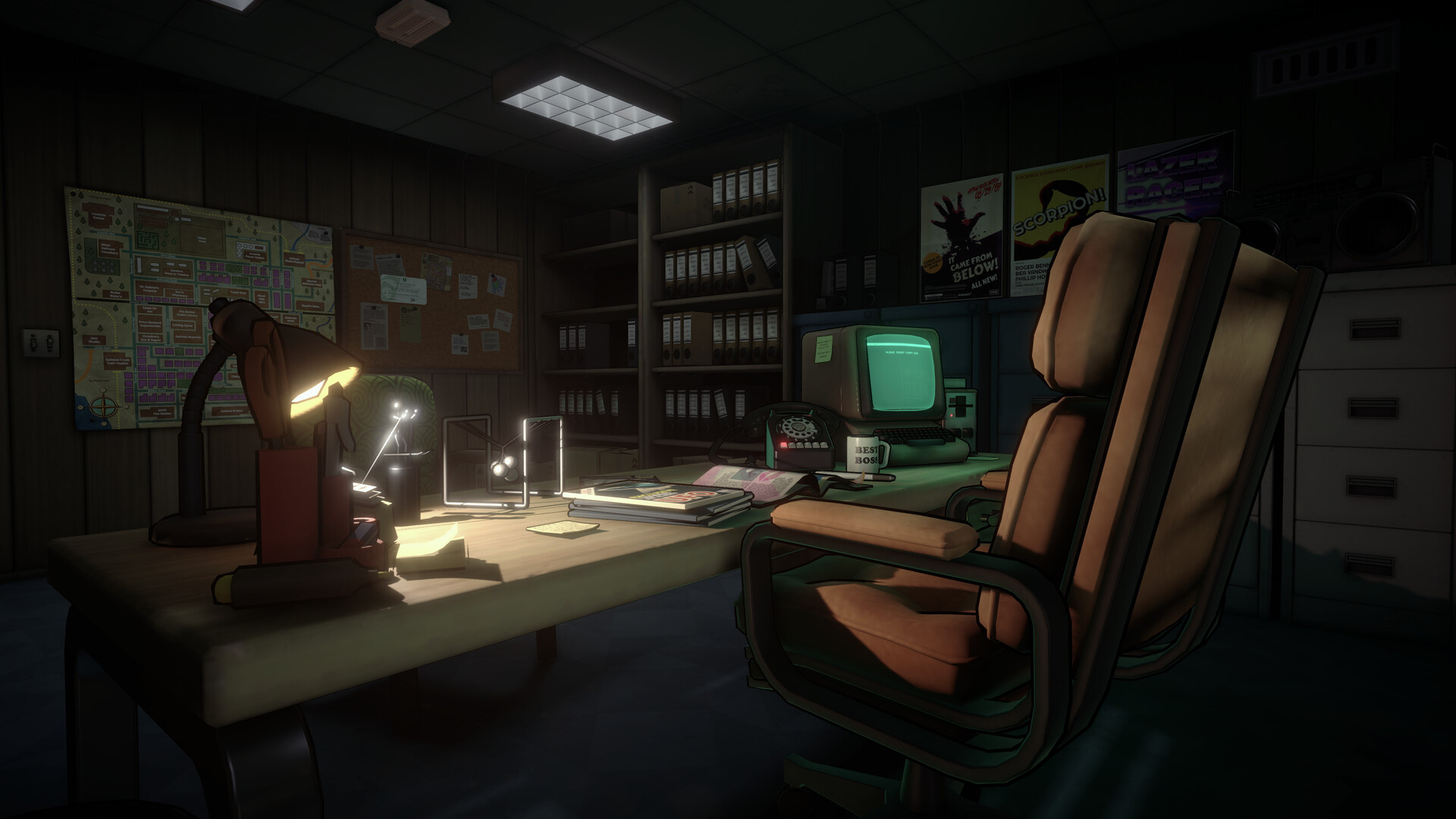 Killer Frequency follows defunct DJ Forest Nash, a late-night host who recently moved from a big-time radio station, and his producer, as they run the station KFAM in the small town of Gallows Creek. During the show, they get contacted by a deputy who arrives to see the sheriff dead. Having been attacked, it's up to Forrest to help the policewoman escape. As she takes an unconscious officer to the next town over, she would be rerouting all 911 calls to the station.
While the tutorial itself can feel a little long winded, It isn't long before we slowly start to unravel the mystery. A fabled serial killer is back in town. The Whistling Man. Back to get revenge on all those who covered his case back fifty years ago. You are in charge of that line for three to four hours, and in that time, you will help the small town of Willows Creek survive this slasher, but only if you can stay calm and keep your wits about you.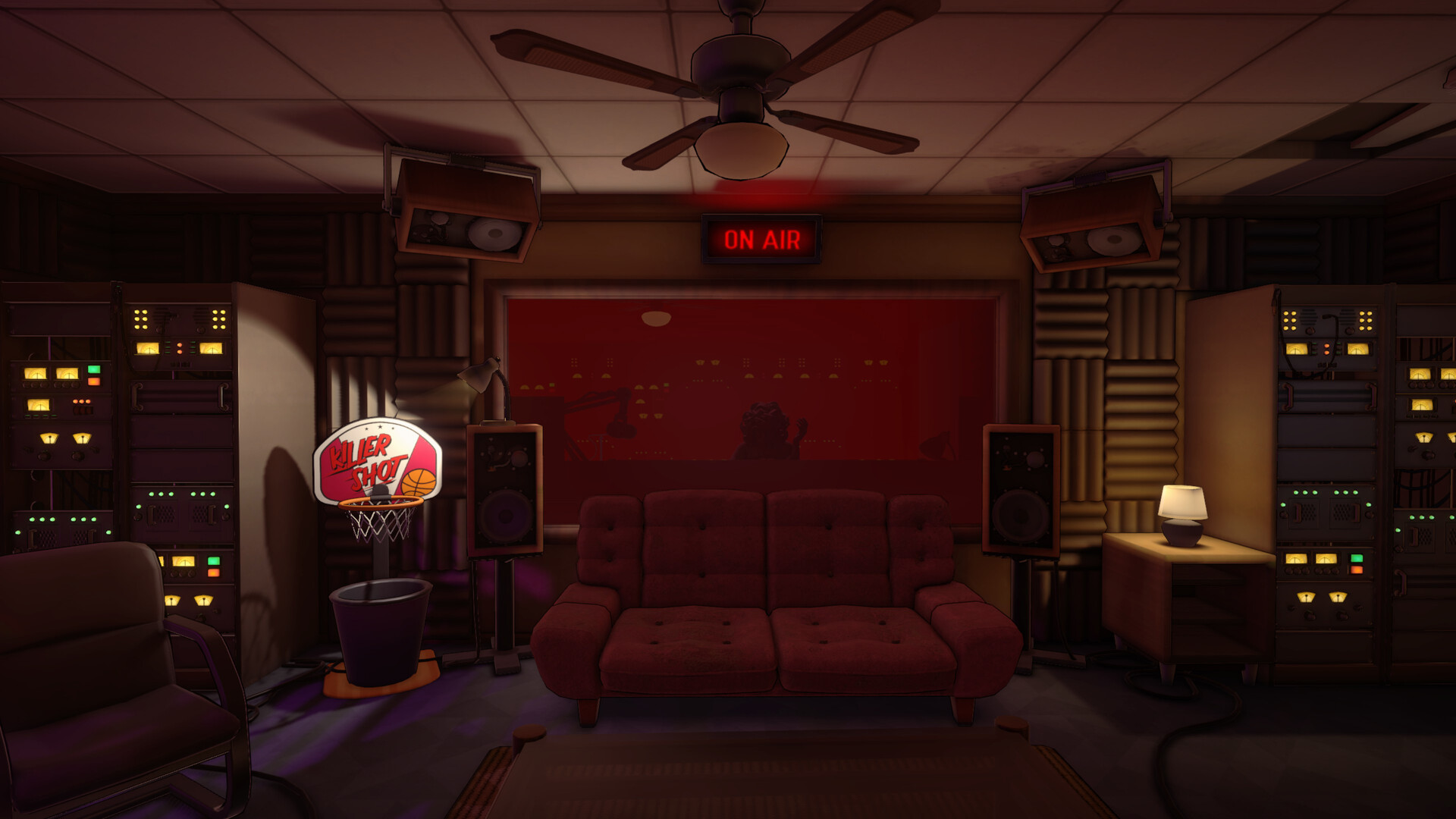 I hadn't played a game like Killer Frequency before, but almost immediately, I knew what the game was going to ask of me. You will get a groove for your desk with all the records and tapes you can play along with other…surprises. I was amazed at how fresh Killer Frequency was able to keep itself, considering you are, for the majority, locked in your studio room, with the odd time when you search the building itself for clues on how to help your callers.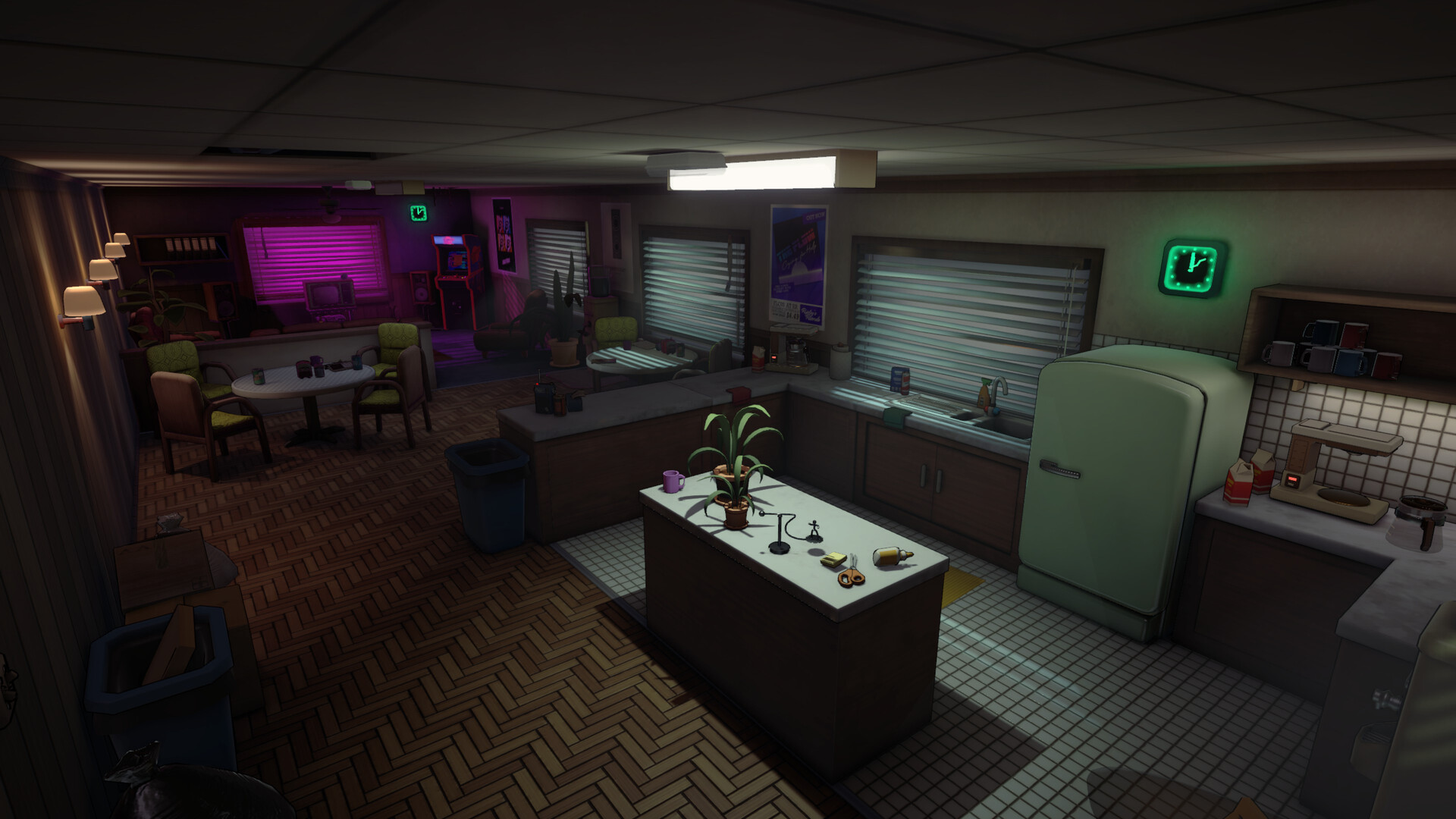 The basic gameplay premise of Killer Frequency is that a townsperson will call the radio station as they are getting harassed by the Whistling Man. They will present their situation clearly, and the obstacles they face. You can then gather some information, like how to hotwire a car and talk them through the process as the Whistling Man hunts them down. Give them the correct instructions, and they will get away. Mess up, and lives will be lost. There is this real sense of pressure, and the stakes are immensely high when you hear the Whistle. You will use things in your environment to help you navigate these situations for the callers down to having to pin and mark a town map to get people to safety. There is something so satisfying about getting the victims out alive, and it was such a rush that I was sad when it ended.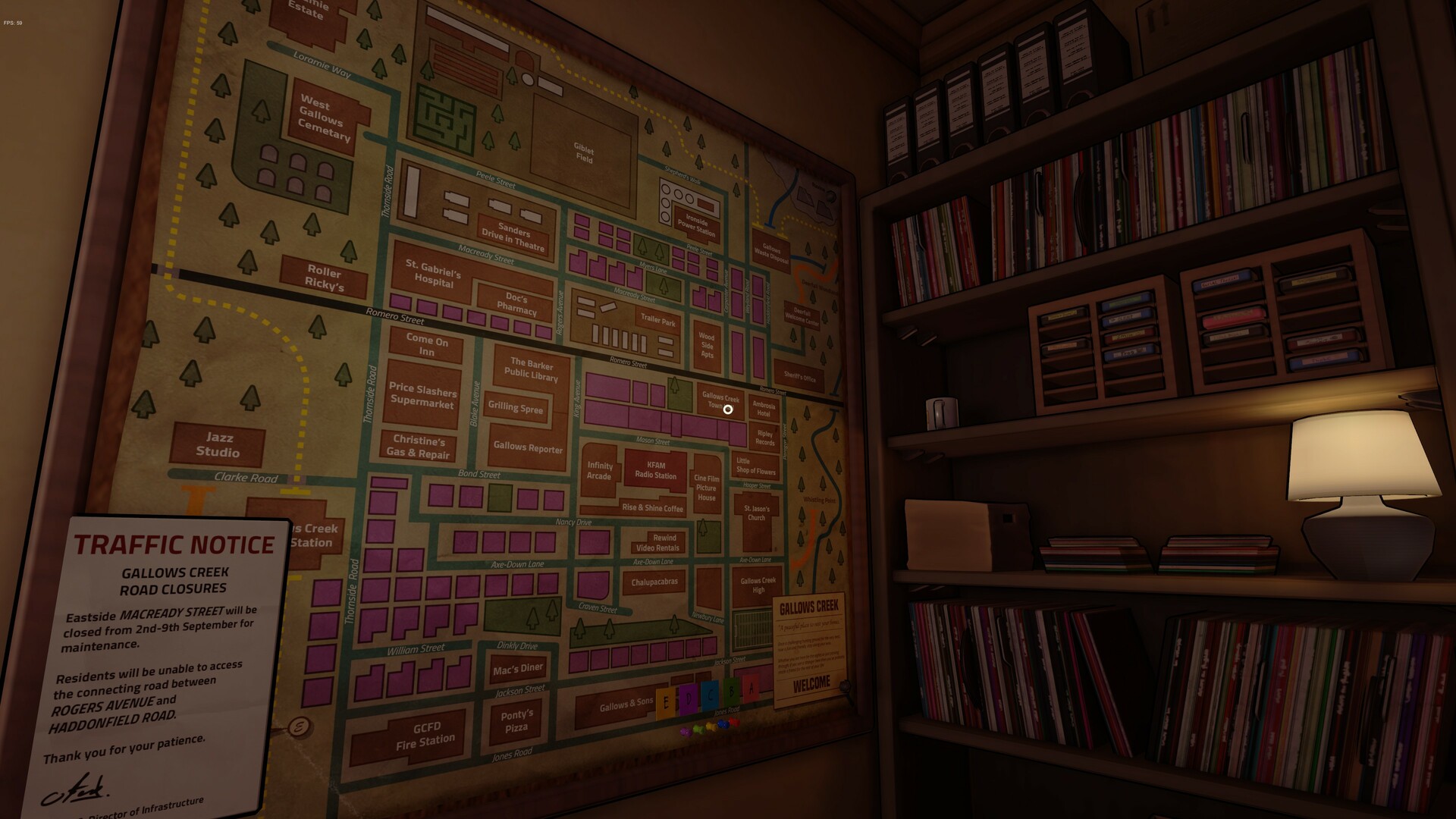 Killer Frequency is minimalistic in nature, not in design but in the actual gameplay moments, and it makes it feel like a more personal adventure, especially with the voice acting and soundtrack absolutely nailing it this hard. I was immediately sold on each character as they were introduced, and being able to choose the next song with a brief into really makes you feel immersed in the world. I really can't hit home how well the sound design works in Killer Frequency. 
I played on the PlayStation 5, but I can only imagine how immersive Killer Frequency would feel in VR, and I am excited to jump into it when it lands on Quest. Team 17 really nailed an amazing release here, and it manages to blend this dark comedy with a love of eighties slashers that is clearly right up my alley. So even if you aren't a fan of these narrative-driven puzzle games, I highly suggest you seek Killer Frequency out.
Ultimately, Killer Frequency is one of if not my favorite games so far this year. It manages to hit all the right spots when it comes to nostalgic eighties slashers, a retro-inspired soundtrack, and a perfectly tuned audio experience to really sell the story of The Whistling Man's return and Forest's attempt to save the town. I am sad my time with Killer Frequency is over, and I really hope that Team 17 goes down this weird branch of game design again sometime soon.
For more reviews, interviews and features stay locked to DreadXP, and check out Hand of Doom to keep the nostalgia train going with its FMV stylings.