Exorcise Some Demons With a Free Copy of The Textorcist
Epic is once again giving a free game that is rad and leans towards our interests. For the next week you can grab a copy of The Textorcist: The Story of Ray Bibbia for free on the Epic Games Store.
As you may figure from the title, you play as Ray Bibbia, an exorcist for hire who is trying to deal with a plague of demons in Rome. To do this, he needs to read passages from his bible while avoiding attacks from the monsters. The result? The Textorcist plays like a combination of a typing game and a SHMUP. You'll have to dodge bullets and then find safe places to stop and type up some Latin phrases. It's certainly a unique combination, and some great pixel art really helps sell the game.
While The Textorcist is the only game available this week, we do also get to see next week's games. One of them is Elite Dangerous, probably one of the most popular starfighting space exploration games on the market. The other is The World Next Door, a match-3 RPG hybrid about a woman who stumbles into a magical realm and needs to find a way home.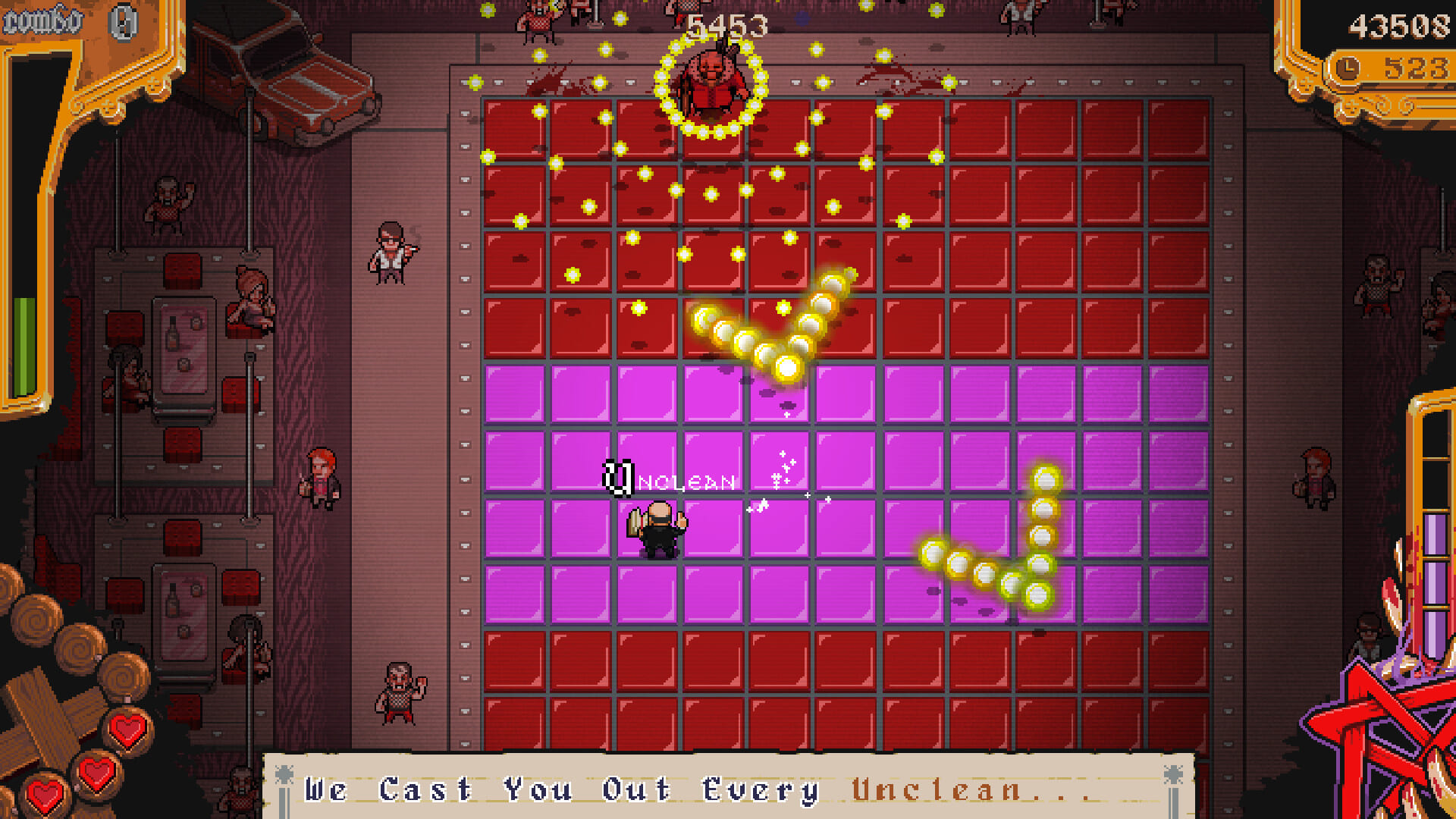 You can grab The Textorcist: The Story of Ray Bibbia on Epic Games Store for free from now until November 19th.