The Textorcist: The Village DLC Brings Bullet Hell Action this March
Crack those knuckles and get ready to type. The Textorcist: The Village is an upcoming DLC for The Textorcist that will drive you mad with typing and bullet hell action. Three years after its original release, you can rescue The Village starting on March 17, which takes place ten years before the events of the main game. It will be available on Steam, GOG, and the Epic Games Store.
Ray Bibbia journeys to a small village where religion is considered little more than a relic of the past. Uncover the evil that lurks within Castel di Vania, and prepare to face terrifying and powerful demons with only a handy bible and keyboard-crushing finger muscles.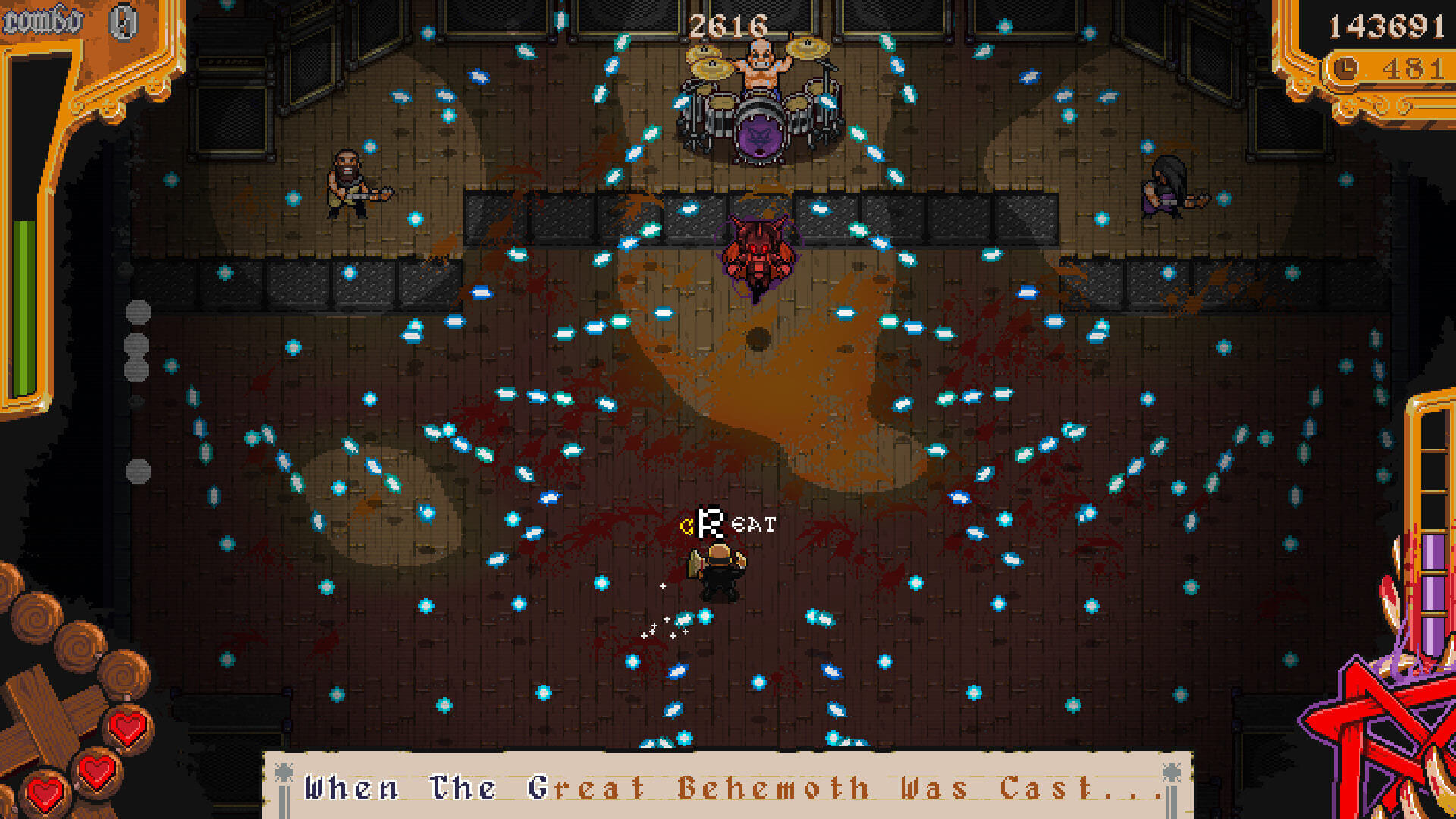 When The Textorcist: The Village drops, it'll contain three new boss fights to go with the new adventure. There are also three new typing mechanics to flummox and challenge the player. Type new spells and avoid new bullets at the same time. All of this is set to a new soundtrack by Carbon Killer and a story that captures the essence of B-to-Z movies. Granted, the base game already includes more than ten challenging boss fights, bullets flying everywhere, a boss rush mode, and dozens of Trinkets to change up your playstyle. If you'd like to take a romp through the 2D pixel graphics, you can do so from its Steam store page.
Put those Mavis Beacon Teaches Typing skills to use and give The Textorcist a whirl. Or maybe you're a shmup veteran who could use some practice on your typing. Perhaps you are, in fact, an exorcist with an unconventional typing-based methodology. Regardless, this might be just the right tool for the job. You might have picked it up in the past, so now's a good time to brush it off.
Headup Games is a hybrid game publishing and development company established in 2009. It is active on consoles, mobile devices, and PCs, and received the "Best Publisher" award at the German Developers Awards in 2012, 2013, 2017, and 2019. Thunderful Group, based in Sweden, acquired the group in February 2021.
Morbidware, from Rome, creates games for the desktop, mobile, and web. The Textorcist is their major current project, mixing both bullet hell and typing game mechanics into a frantic experience.