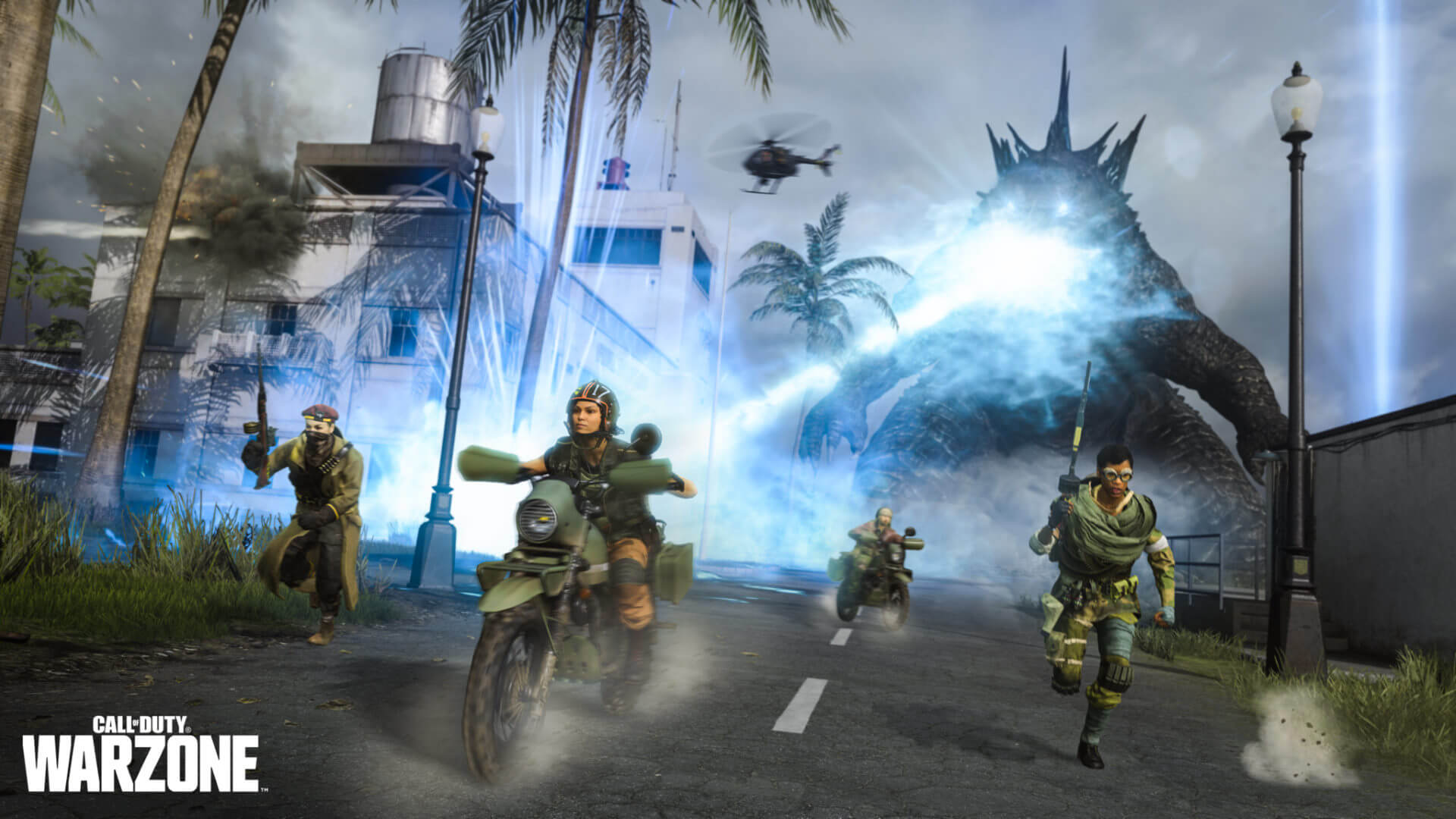 Call of Duty: Warzone Calls In Monsterverse
Starting today, Call of Duty: Warzone will crossover with Legendary Entertainment's Monsterverse. This includes classics such as Godzilla vs Kong. Players can now fight with King Kong and Godzilla themselves in the Operation Monarch limited-time game mode.
The Operation Monarch mode will be available from today, May 11, until May 25. The team suggests having a full Quad squad. The game mode is a 60-player match and utilizes the Resurgence rules. A smaller area of Caldera marks the first safe area. Besides the kaiju running around, there's just one simple rule: be the last team standing.
The shady Monarch organization, a team of cryptozoological experts, has infiltrated the island. Collect their Operation Monarch Intel from Supply Boxes, various special drops, and the bodies of your enemies. The game mode also includes a special meter that allows you to access Killstreaks and Loadout Drops to resupply. Fill it up completely, and you can use the Titan Killstreak reward to demolish the battlefield. If you've played the Power Grab mode in the past, you'll acclimate to it quickly.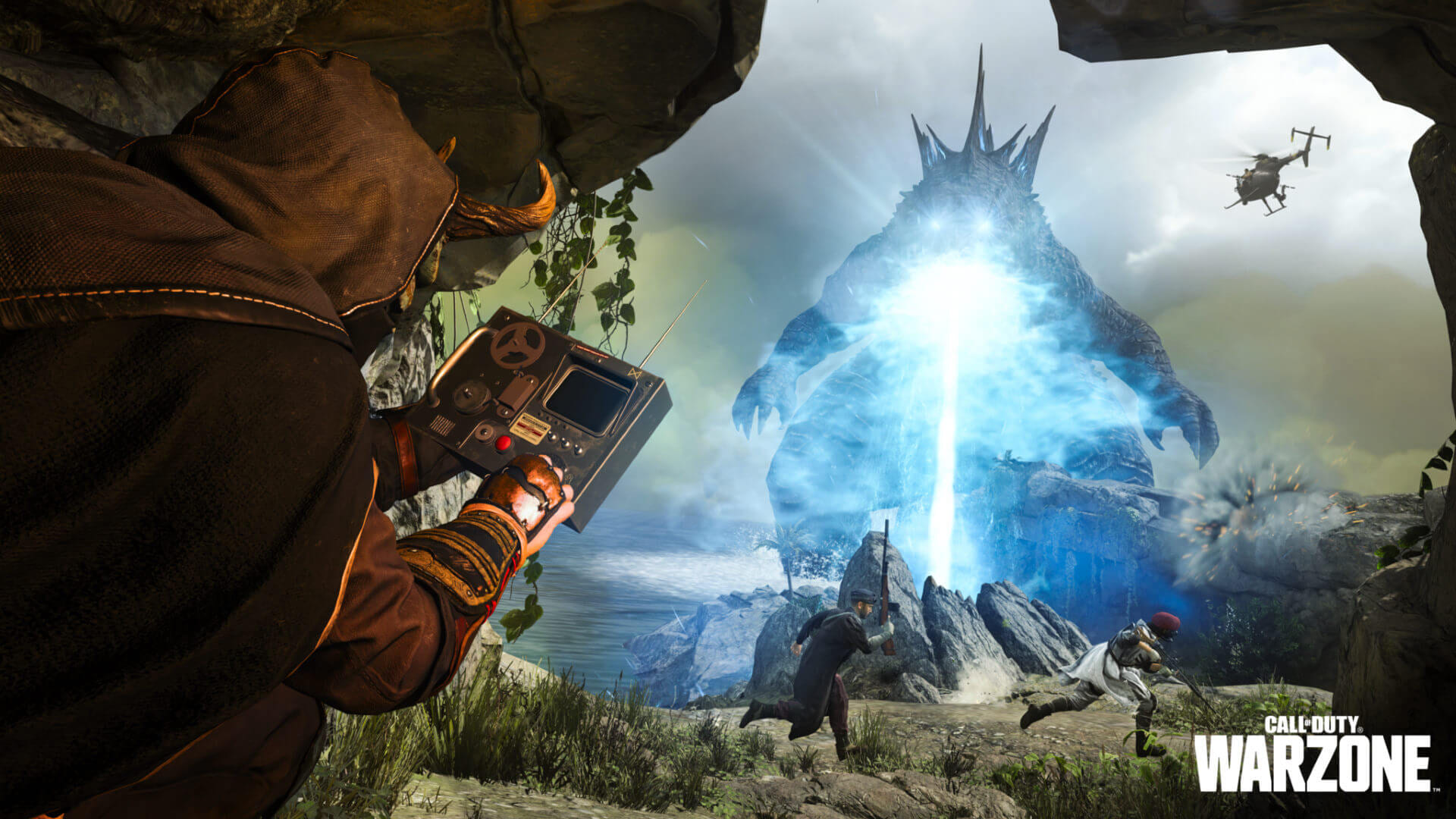 And, of course, you'll need to watch out for King Kong and Godzilla themselves. Damaging either of them awards bonus Monarch Intel. If damaged enough, they'll become enraged and very dangerous during a Titan Frenzy. During this Call of Duty: Warzone event, stay out of Godzilla's Heat Ray Breath (red circles on the minimap). There won't be much time to react, so move quickly! Kong will travel in a somewhat predictable pattern and crush vehicles and players underfoot if they aren't careful.
Legendary Entertainment manages film, television, digital media, and comics that deliver to a global audience. Their productions have grossed over $18 billion at the box office, including Pacific Rim, Dune, and many others.