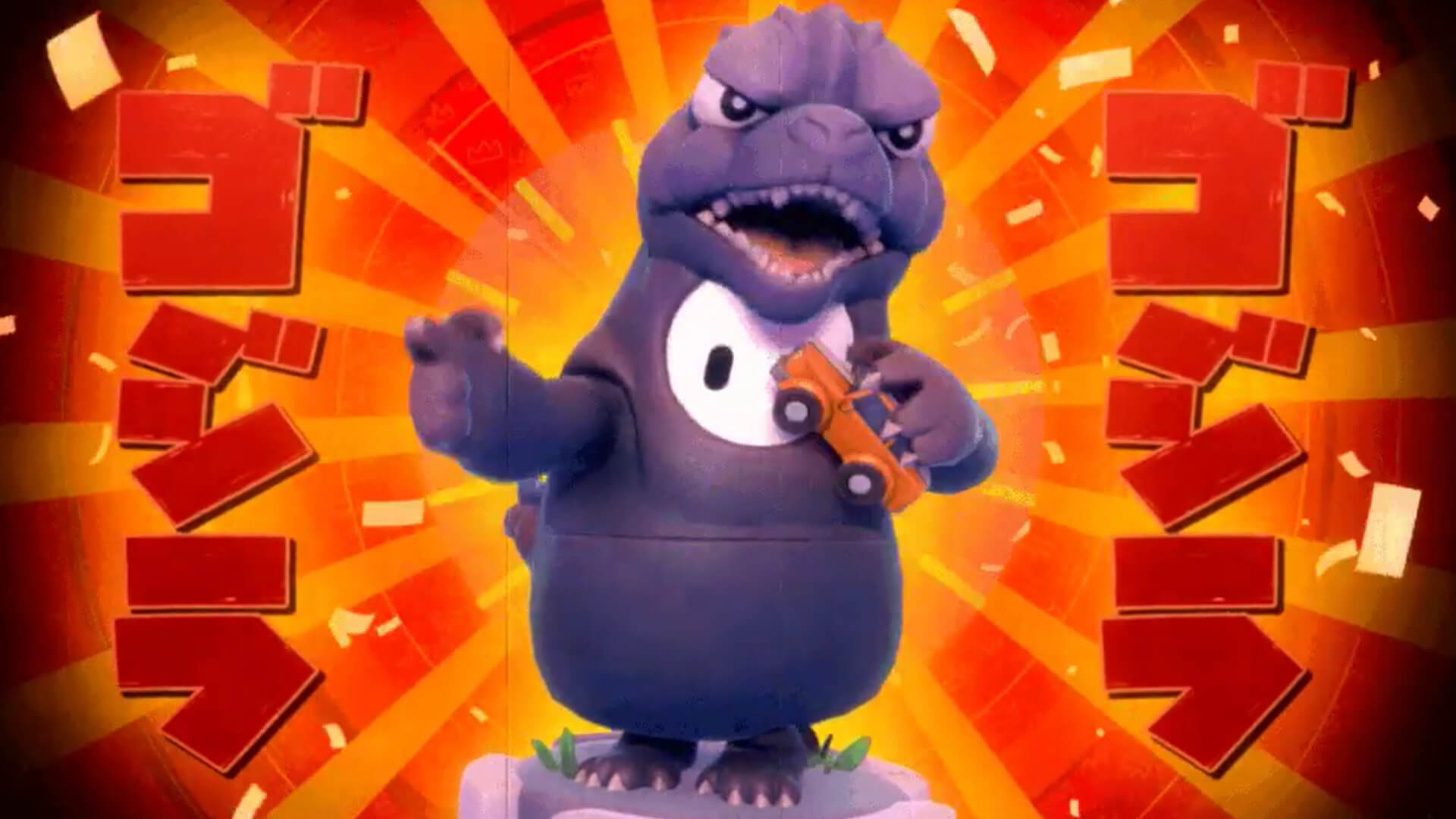 Godzilla Skin Now Available In FALL GUYS
You may remember that a little while ago we reported that Godzilla himself would soon be playable in Fall Guys, and we are now happy to confirm that the Godzilla costume is now available to purchase from the official Fall Guys store. So whether you happen to be one of the millions of people who plays Devolver Digital's wildly successful platformer battle royale game or if you're a newcomer, you now have the ability to compete in matches dressed as everyone's favourite giant radioactive lizard. And let's face it, we all love Godzilla, so this is simply not an opportunity you can afford to miss. Especially since the Godzilla costume will only be available for a limited time, so you had better purchase it as soon as you can if you want to experience Fall Guys dressed as the King of the Monsters.
Fall Guys was developed by Mediatonic, and has sold over seven million digital copies since it originally launched back in August. It features a series of randomly selected mini-games, with players also needing to overcome obstacles in order to reach their objectives. Seeing as Devolver Digital is largely considered to be a relatively small publisher who mainly specialise in releasing smaller games from indie developers, it's safe to say that Fall Guys will truly be the game which puts them on the map and allows them to compete against the more dominant AAA publishers within the industry. And with Godzilla now available as a playable skin, there really isn't anything negative we can say about Fall Guys. After all, we all need more Godzilla in our lives.