Evolution: Climate Coming to Switch, Steam in July
You, too, can soon create the sequel to cockroaches. Evolutionary strategy survival game Evolution: Climate is coming to the Nintendo Switch and Steam on July 14. The bundle includes the base Evolution Board Game plus the Climate expansion.
Climate brings a new angle to the game. Players must deal with extreme weather, such as heat waves and freezing cold. They'll need to work with six new traits to build creatures that can not only survive, but thrive. Dangers such as wildfires and even meteorite impacts threaten their survival. By sacrificing trait cards, players can play with the climate meter to outlast the competition. Random events force the player to think on their feet, or face extinction.
Evolution Board Game and Climate boast over 3 million players with both physical and digital copies of the game. Praise includes "the pinnacle of the series," and "perfectly thematic and incredibly satisfying." With hundreds of combinations to build the perfect organism, no two games of Evolution are quite alike. The cards also include hand-drawn artwork to go with them.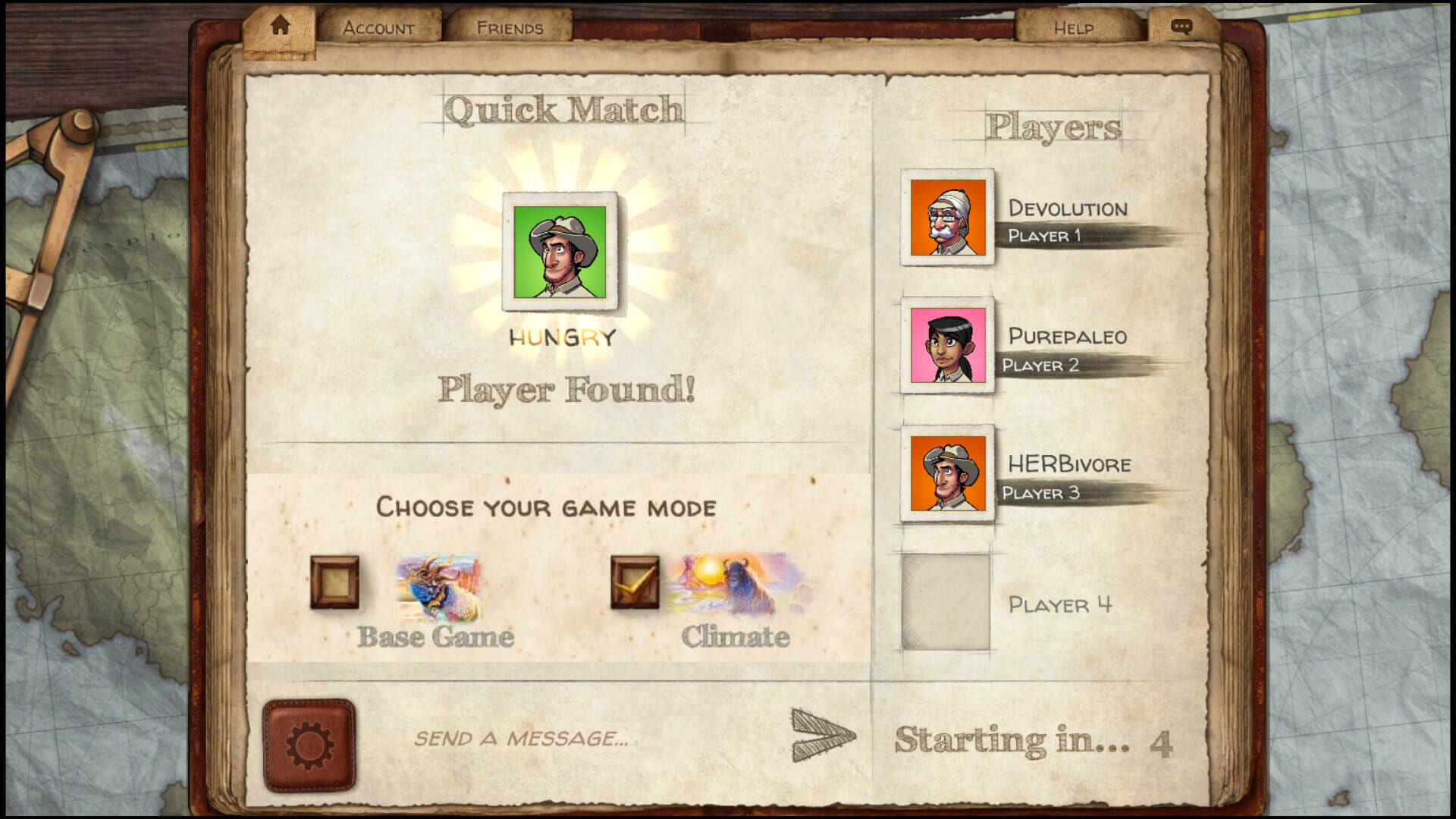 Evolution: Climate will offer both local and online multiplayer with skill-based matchmaking. The Nintendo Switch and PC versions also feature cross play. Players can also host private games, real-time games, asynchronous, and pass-and-play games for a bevy of gaming options. The Nintendo Switch version will require a Nintendo Online subscription to access online features.
Developed by Maryland-based North Star Digital Studios, Evolution: Climate is the studio's latest digital adaptation of a physical board game. Founded in 2014, its other products include Oceans (iOS, Android). Physical copies of games are handled by North Star Games, with products such as Wits & Wagers, Say Anything, and The Taverns of Tiefenthal. Check out the trailer with the gorgeous art above, and be sure to Wishlist Evolution: Climate on Steam. You can also pick up the base game now.