Hunt: Showdown Getting New Map, Live Event
Crytek announced new content yesterday for Hunt: Showdown in the near future. This comes on the heels of their "As The Crow Flies" live event, which broke the game's record for peak concurrent users. The upcoming update includes a new map and live event.
The Dark Sight trailer will give the community a sneak peek at the map and content. There will also be a few Easter eggs for astute hunters to pick out in the trailer. This is the latest in a series of updates which introduce quality of life upgrades, better performance and stability, and more balanced matchmaking. Hunt: Showdown currently features 30 Legendary Hunters, more than 90 Legendary Weapons, over 35 tools and items, and over 80 guns. As The Crow Flies introduced Scrapbeak, a new bayou-dwelling boss. Regular DLC releases have also helped to grow the playerbase, with the Hunt: Showdown Discord recently passing 100,000 members.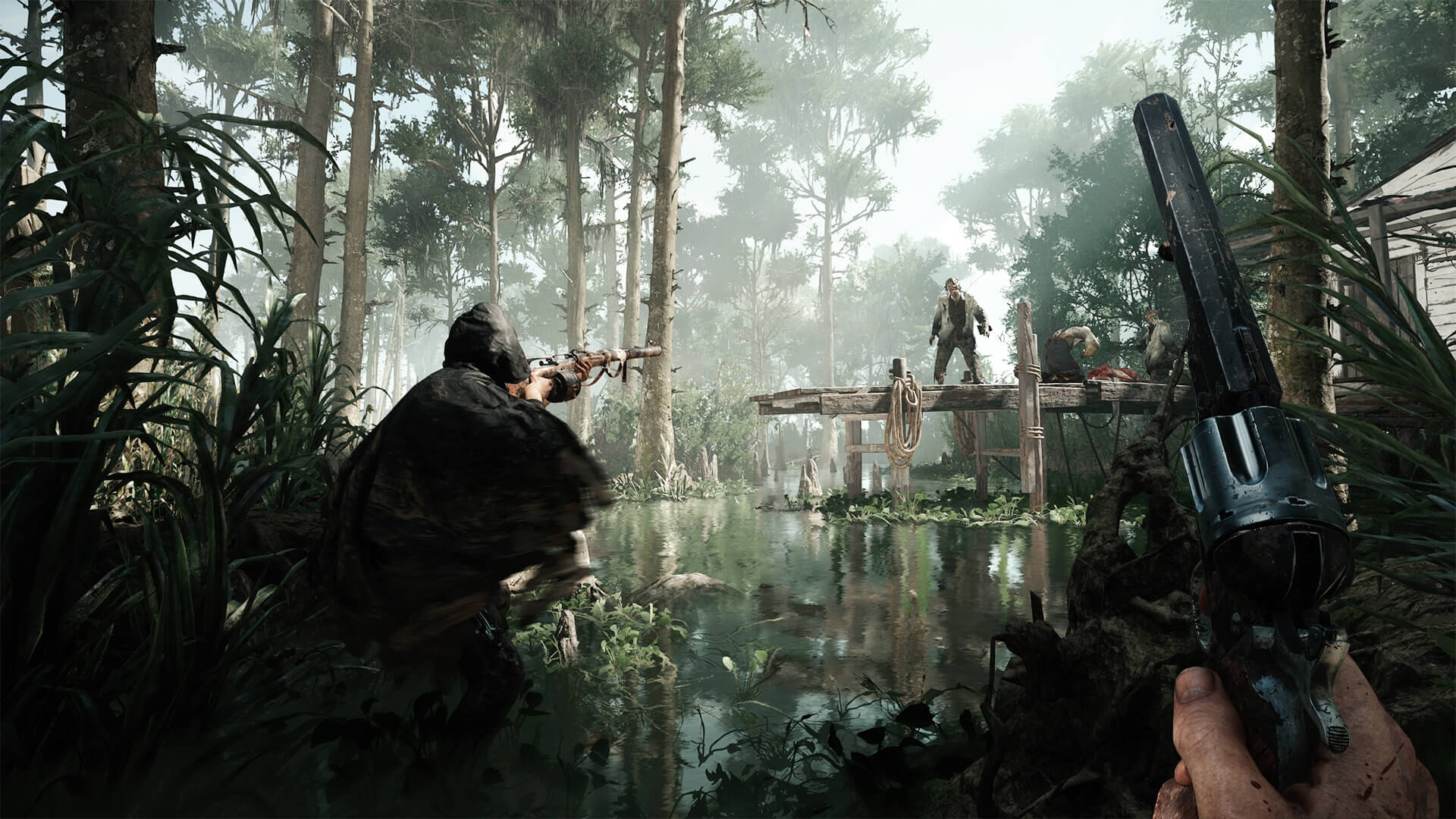 The first-person game blends survival games with bounty hunting with a competitive match format. Taking place in Louisiana in 1895, it uses PvP and PvE elements to create a tense, exciting game. Not only are various creatures eager to tear into your flesh, the other Hunters want to be the first to claim their heads. 12 Hunters on teams of 1-3 players compete to take out the beasts and abscond with the goods. A quickplay mode also offers short matches for lone hunters to scavenge for weaponry and compete for their own bounty.
Hunt: Showdown is currently available on Steam. It's also available on the PlayStation 4 and Xbox One. Learn more about it on the official Hunt: Showdown website. Check out the Dark Sight trailer up above.
Other games by Crytek include the Crysis series, The Climb and its sequel, and Far Cry. They are also credited with the CryEngine.