Turbo Overkill Receiving Episode 2 this Halloween
Turbo Overkill will receive its second episode just in time for Halloween. Beginning October 31, you can get Episode 2 of the cyberpunk boomer shooter on Steam. Episode 3 and the 1.0 release will come to the PC, PlayStations, Xboxes, and the Nintendo Switch sometime next year. See the new features in action yourself.
Players take on the forces of Syn, an all-seeing A.I., and sweep the cyberpunk underworld's streets as a mercenary. Johnny Turbo's journey continues with eight new levels in the second Episode, along with the orbital-sinking Ion Blaster. If you prefer a meatier approach, you can also test out the Telefragger sniper rifle, which does exactly what you think it does. Or, perhaps you need a speed boost, in which case you should make use of the Chainsaw Bike to tear through crowds of enemies. Lastly, try out the Grappling Hook to navigate the city and make use of Turbo Time to move faster than the eye can follow. All in all, the roadmap offers three new weapons, five new enemies, 12 new augments, Turbo Time, and the Grappling Hook along with eight new levels.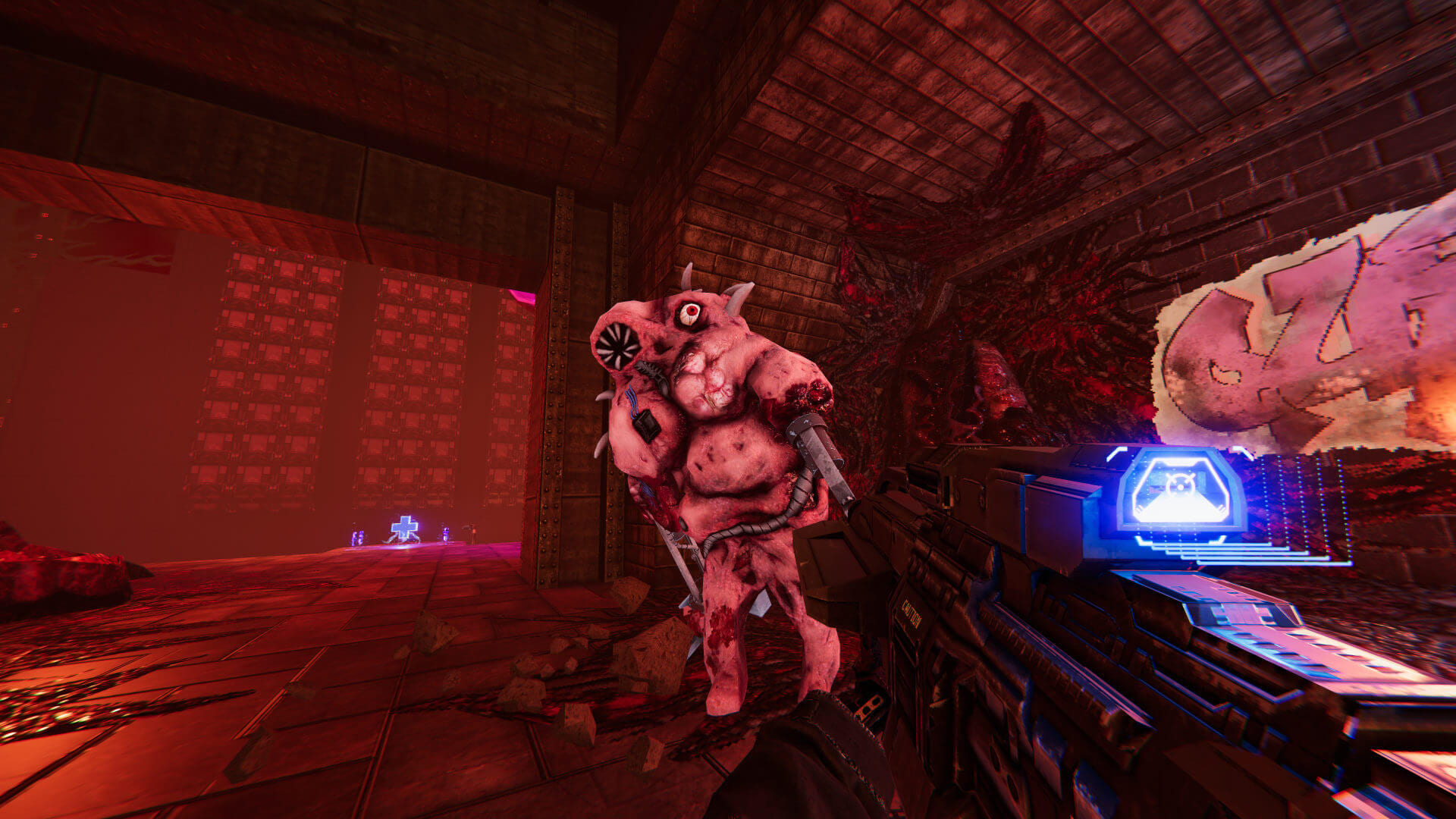 Right now, Turbo Overkill sits at over 1000 reviews with overwhelmingly positive reception on Steam. A demo is available and one can purchase it for $19.99 or local equivalent. After launch, expect the price to increase to $24.99.
Developer Trigger Happy Interactive has burst onto the Steam scene with Turbo Overkill. Sam Prebble (Total Chaos mod for DOOM II) founded the studio, a group of hardcore first-person shooter fans and players.
Scott Miller founded Apogee Entertainment in 1990, a pioneer in the online distribution of video games. Games in their portfolio include Commander Keen, Duke Nukem, Wolfenstein 3D, Shadow Warrior, and much more. It seeks to empower indie developers and set them up for global success.