GRIME Gets New Trailer
Clover Bite, developer of the upcoming title GRIME, showed off the first two minutes today. The Souls-like Igavania game features beautifully surreal imagery and a score by Alex Roe. Roe's previous work includes remastered soundtracks of the Soulsborne genre.
GRIME boasts phantasmagorical, eerie art direction. Everything is rendered in 3D, giving it a sort of uncanny quality. The player character, something akin to a living black hole, will obtain and wield weapons made out of living beings that shift and transform during combat. These take a variety of forms from swords with flailing claws to whips made of centipede-like creatures. They'll need them, too, as the combat relies on clever, tactical applications of force. Parry enemy blows, pound them into the dirt, or cause death from above. Destroying and absorbing them makes you stronger as you fight the living world. Customize your abilities both for navigation and combat, giving you a flexible game experience.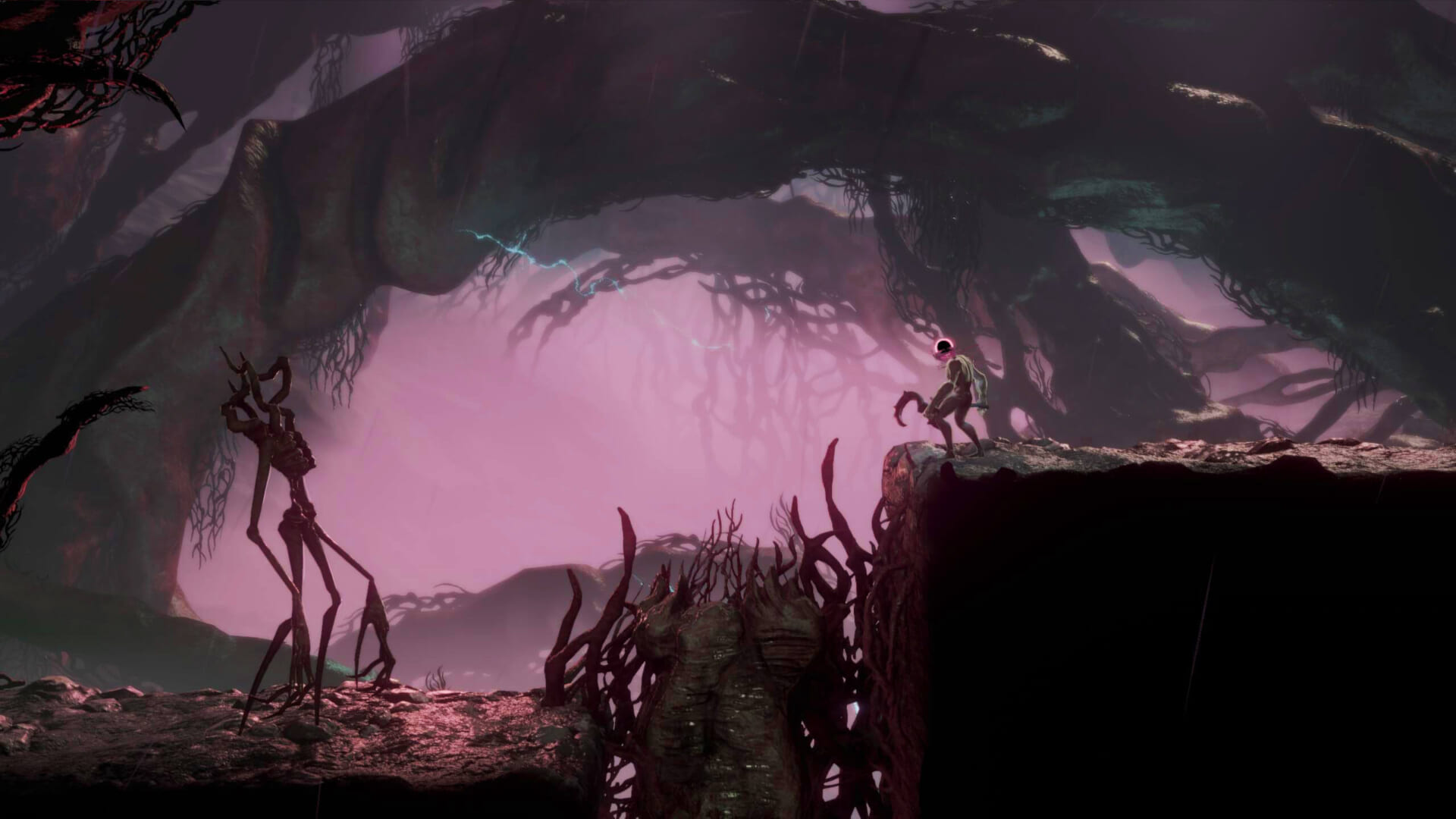 GRIME will come to Google Stadia. Find it on Steam, as well, with other consoles potentially following. Find out the latest news from the official Twitter account. You can Wishlist the game on Steam as well to follow its progress. There is no specific release date quite yet, but GRIME should come out sometime this year. Another video was released last year with some content for the upcoming title, as well.
GRIME is Clover Bite's first release. Clover Bite is also the internal studio of the Tiltan School of Design in Haifa, and helps students earn industry and studio experience while still in school. Akupara Games, the publisher, has published various titles, such as The Darkside Detective and its sequel, The Darkside Detective: A Fumble in the Dark, The Metronomicon: Slay the Dance Floor, and Whispering Willows. Watch the GRIME trailer and Wishlist it if it strikes any of your darker fancies.