Terror: Endless Night Drops Demo, Trailer
Terror: Endless Night has launched its latest demo and a new trailer in celebration of the Steam Next Fest. From October 3 until October 10, you can download and play the demo for the upcoming turn-based strategy game. Expect it on Steam and various consoles in Q1 of next year.
The game takes inspiration from a novel by Dan Simmons. Players take control of the crew of their ship in search of the HMS "Erebus" and HSM "Terror" in the Arctic Ocean during the 19th century. Everything seems fine until the team must manage their vessel when it becomes stuck in the ice. During the demo, the player can witness the last days of Erebus. Each crew member has different skills and needs. You can assign shifts, manage dwindling supplies, and pass laws in order to survive. With no way to move and limited resources, you'll make difficult decisions to keep as much of the crew alive as possible. Will you use compassion or calculated pragmatism? Hunger, pain, and a growing pile of bodies test your crew's mental limits.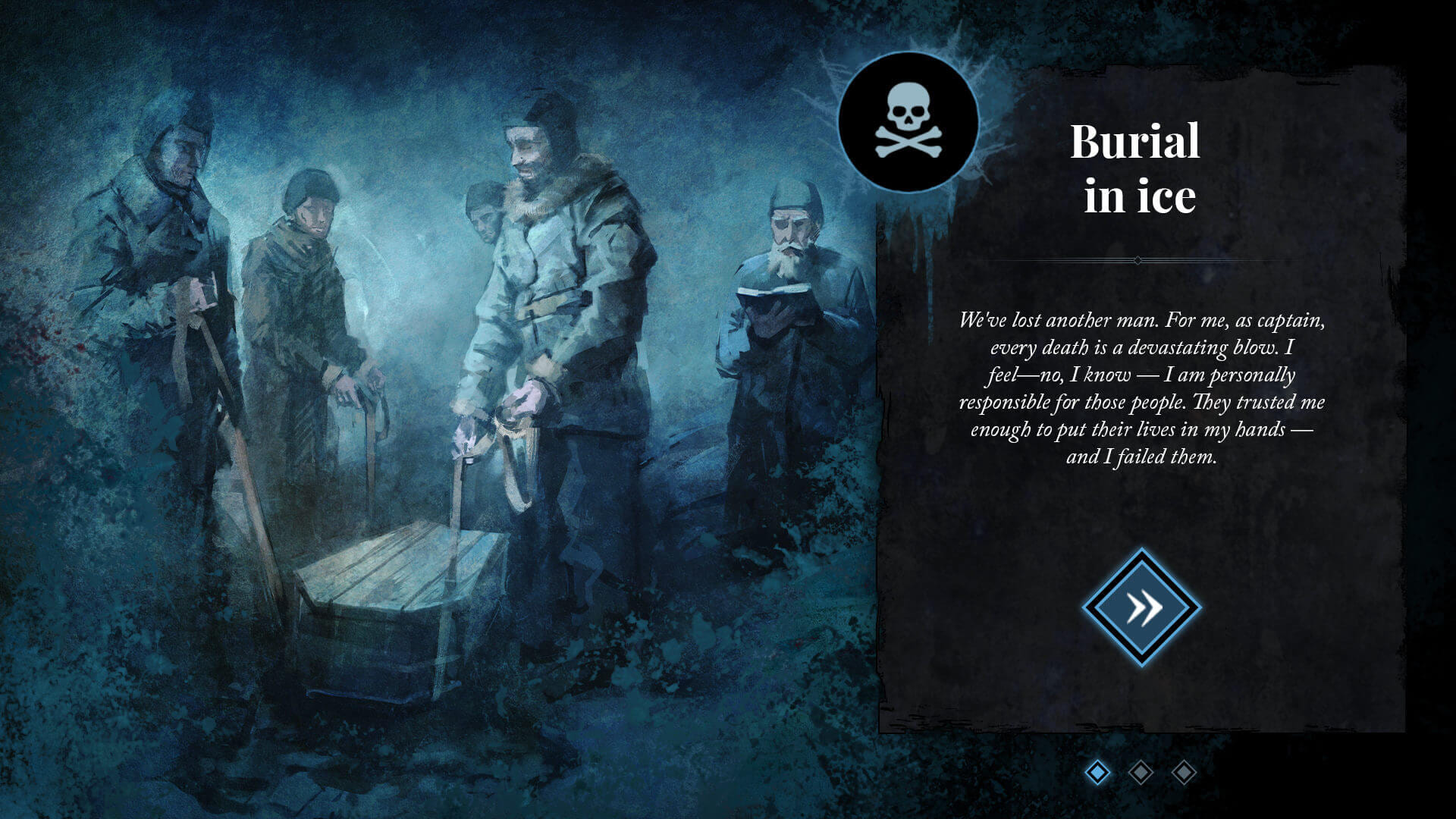 Feardemic Games publishes video games and related products in the horror genre. Their mission is to deliver high-quality entertainment that evokes feelings of fear, dread, and revulsion. The full-service publisher also invests in intellectual property and game development studios. Feardemic Games is a subsidiary of Bloober Team SA and operates out of Krakow, Poland.
Unseen Silence is a game development company that specializes in AA+ titles. The team aims to create a recognizable global brand and premium gaming content. Its founders have worked in production and investment in the gaming market for years. Unseen Silence works out of Warsaw and began work on Terror: Endless Night in 2019.