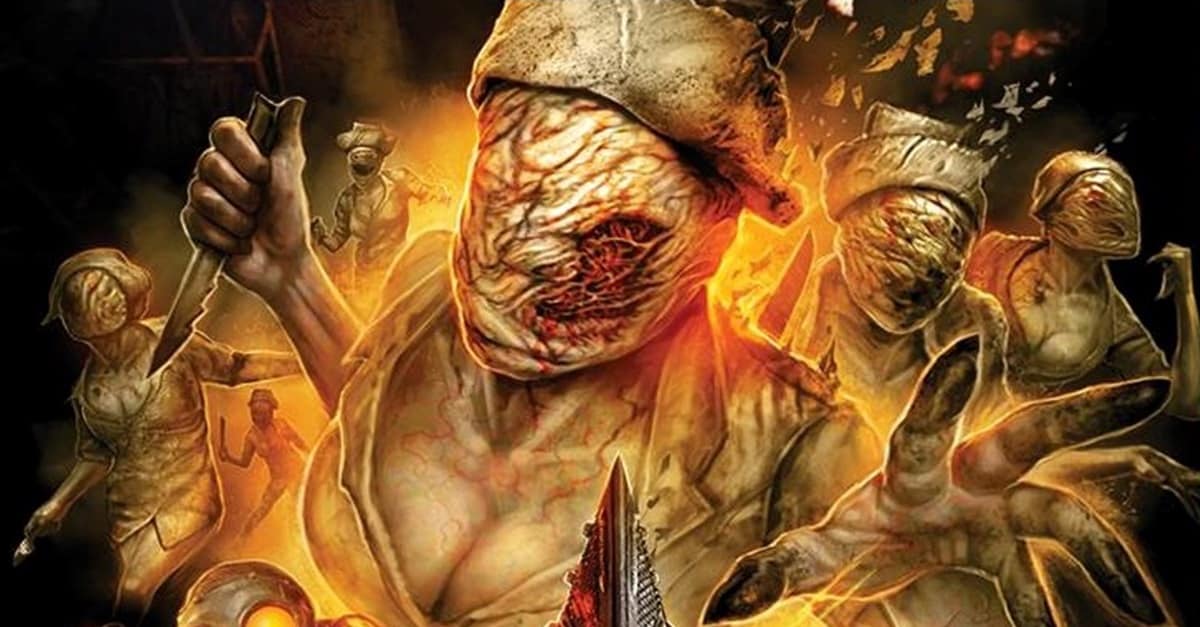 Exclusive SILENT HILL Scream Factory Bonus Clip With Director Christophe Gans
Coming July 9 from Scream Factory is 2006's Silent Hill, which came from director Christophe Gans. In my opinion, it stands as one of the very best video game-to-film adaptations, wonderfully capturing the aesthetic, tone, and atmosphere of game series, which at that point had released the first four titles in the game franchise.
To celebrate the release of a film that I hold so near and dear to my heart, we've been given an exclusive clip from the bonus features where Gans talks about how he originally saw the film, including making it, for all intents and purposes, an all-female movie. However, there were some studio interferences and compromises that needed to be made, which resulted in the characters we see in the final version. You can watch the clip at the bottom of this article.
"Rose, a desperate mother takes her adopted daughter, Sharon, to the town of Silent Hill in an attempt to cure her of her ailment. After a violent car crash, Sharon disappears and Rose begins a desperate search to get her back. She descends into the center of the twisted reality of a town's terrible secret. Pursued by grotesquely deformed creatures and townspeople stuck in permanent purgatory, Rose begins to uncover the truth behind the apocalyptic disaster that burned the town 30 years earlier."
SILENT HILL Collector's Edition Blu-ray Special Features:
Disc One:
HD master approved by director Christophe Gans
NEW Audio Commentary with cinematographer Dan Laustsen
Theatrical Trailer
Disc Two:
NEW interview with director Christophe Gans
NEW A Tale of Two Jodelles – an interview with actress Jodelle Ferland
NEW Dance of the Pyramid – an interview with actor Roberto Campanella
NEW interview with makeup-effects artist Paul Jones
Path of Darkness: The Making of Silent Hill – a six-part documentary
The Making of Silent Hill vintage featurette
On-set interviews and behind-the-scenes footage
Photo Galleries – still photos and posters
Directed by Christophe Gans (Brotherhood of the Wolf, La Belle et la Bete), this stylish horror film stars Radha Mitchell (London Has Fallen), Sean Bean (Game of Thrones), Laurie Holden (The Walking Dead), Deborah Kara Unger (The Game), Kim Coates (Sons of Anarchy), Tanya Allen (The Newsroom) with Alice Krige (Ghost Story) and Jodelle Ferland (Dark Matter).
Pre-orders are still open over at Scream Factory.
The post Exclusive SILENT HILL Scream Factory Bonus Clip With Director Christophe Gans appeared first on Dread Central.