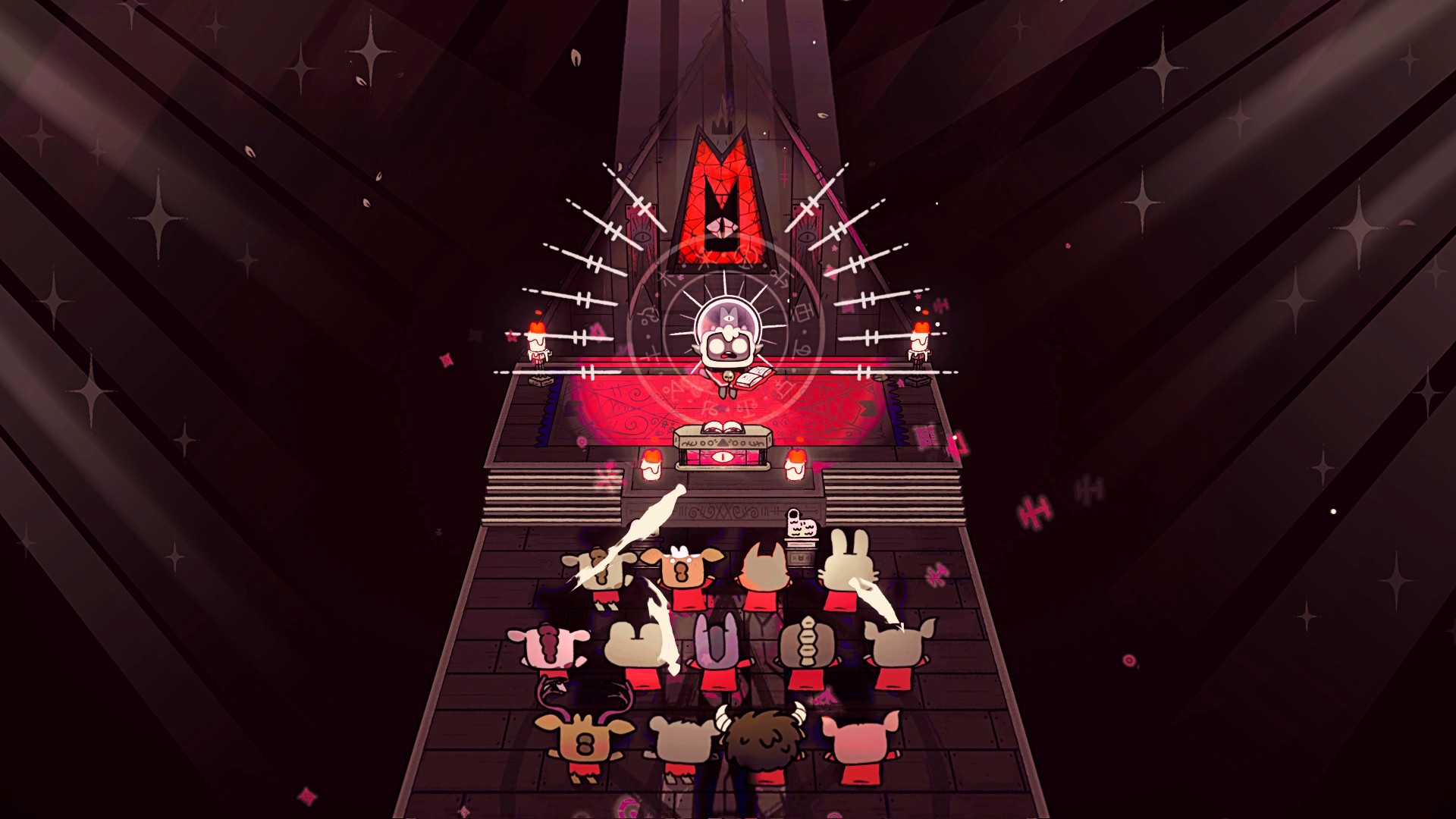 Cult Of The Lamb Q&A With Julian Wilton, Creative Director
Cult Of The Lamb looks amazing. It's blending this Don't Starve art style with midsummer aesthetics. Mix that with some town building, cultist freeing, and dungeon crawling gameplay. It looks like it is going to be a game that is right up my alley. So I knew immediately I needed to try and talk to someone involved with the game about it. Big Thank you to Robbie over at Devolver for letting me have this short Q&A with Julian.
---
Justin: Where did the idea for Cult of the Lamb come from?

Julian: The idea started with a colony simulator game smooshed with a dungeon crawler. The 'culting' came from many iterations trying out alternate ideas. I'm a big fan of horror movies, so we first went down an occult path where you'd need to punish followers, but it felt too mean. So we pivoted to a cult where you can be nice to followers! (but also mean if you want to)

Justin: The art style is very cute but also horrifying. Was there anything specific you pulled inspiration from?

Julian: With this game, we wanted it to feel more mature and spooky compared to one of our last games, The Adventure Pals, which was very bright, colourful and random. Turns out we can't really do non-cute character designs, so we ended up with a smoosh of style. I looked at a few shows for inspiration, such as Over the Garden Wall, which is really good at setting a tone but has a world full of exciting & cute characters.

Justin: How have you found the reaction so far to Cult of the Lamb?

Julian: It's been crazy! From the early days of pitching to publishers, we never have had so much interest in a game. Fans have connected to something with the game, and we hope we can deliver on that.

Justin: How long has Cult of the Lamb been in development?

Julian: Have we been working on the game for about 3 years, maybe? Feels like a blur in COVID times. At PAX Australia 2019, we showed a little vertical slice demo of the game shortly after receiving publisher funding, which had a two-year development cycle. It's been a bumpy road to figure out how to make the game work, but luckily we got there!

Justin: Has there been something a cultist has done that took you by surprise?

Julian: We have the followers randomly give quests to the player, which can result in unintended connections between them. For example, I married a follower, but someone asked me to fight them in the fight pit ritual. (Perhaps a jealous lover) The player is left to connect the dots in the connection even though it is randomly done.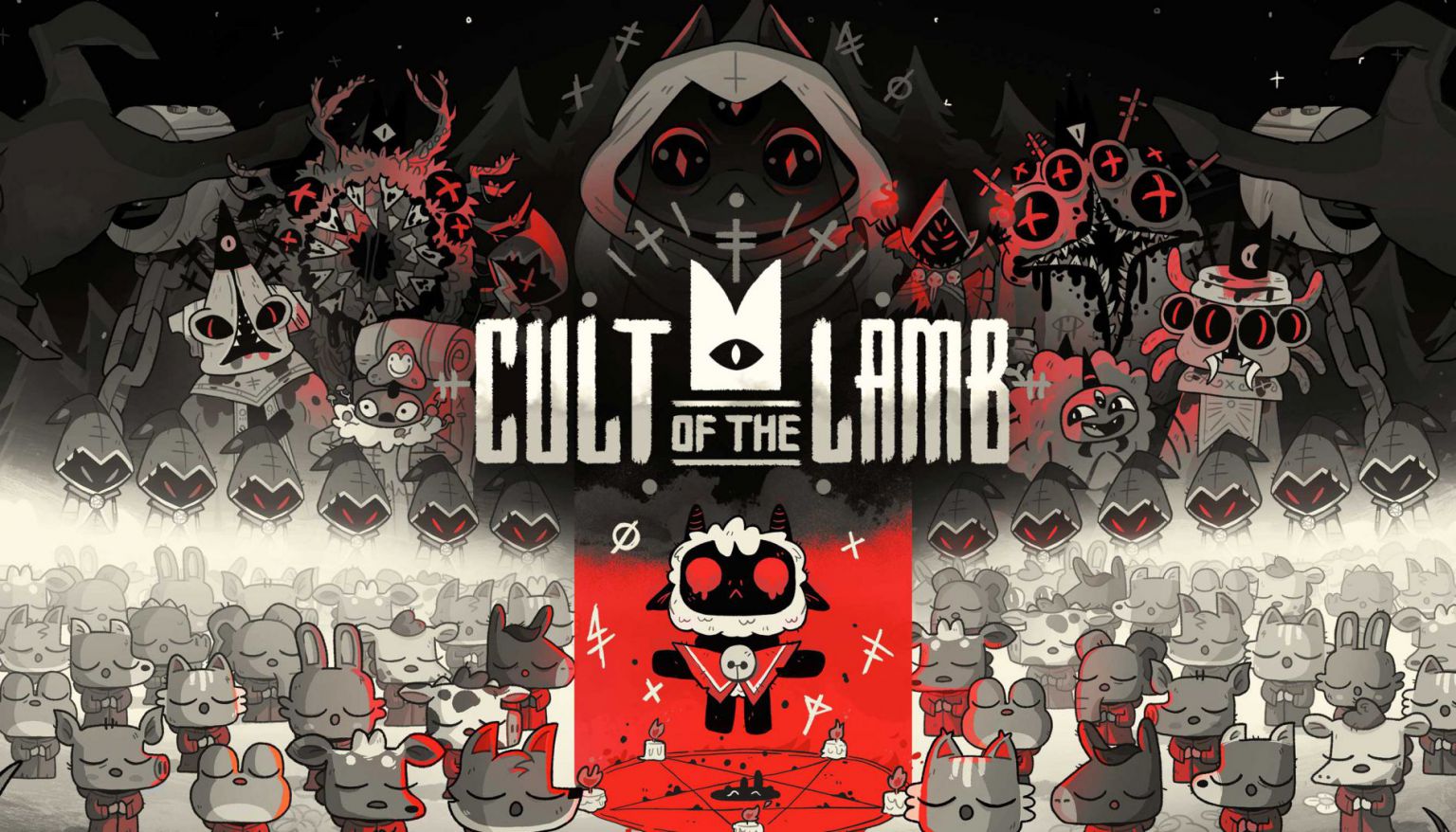 Justin: Does the team have a favourite cultist? Least favourite?

Julian: Favourite cultist for me = Frog, least favourite = the followers you get from killing bosses. They are ugly! Everyone's got their choice, which is something we wanted. If someone sees their favourite animal in a game, they are much more likely to buy it (hopefully)

Justin: Is there something in Cult of the Lamb that you haven't shown to the public that you think will be a big surprise?

Julian: We showed a lot of the game! But there are a few secrets sprinkled around, so hopefully, there is some surprise in those.

Justin: If our cult is unhappy are there chances someone may try to throw a coup or murder some of the other cultists?

Julian: If your cult's faith is low, you can get dissenters who spread false beliefs. They will leave after a specific time if you don't address them. But will also lower your cult's overall faith increasing the chance for more dissenters. Currently, they don't murder other followers, but we did have in the plans to have random fights break out, so who knows for post-release updates!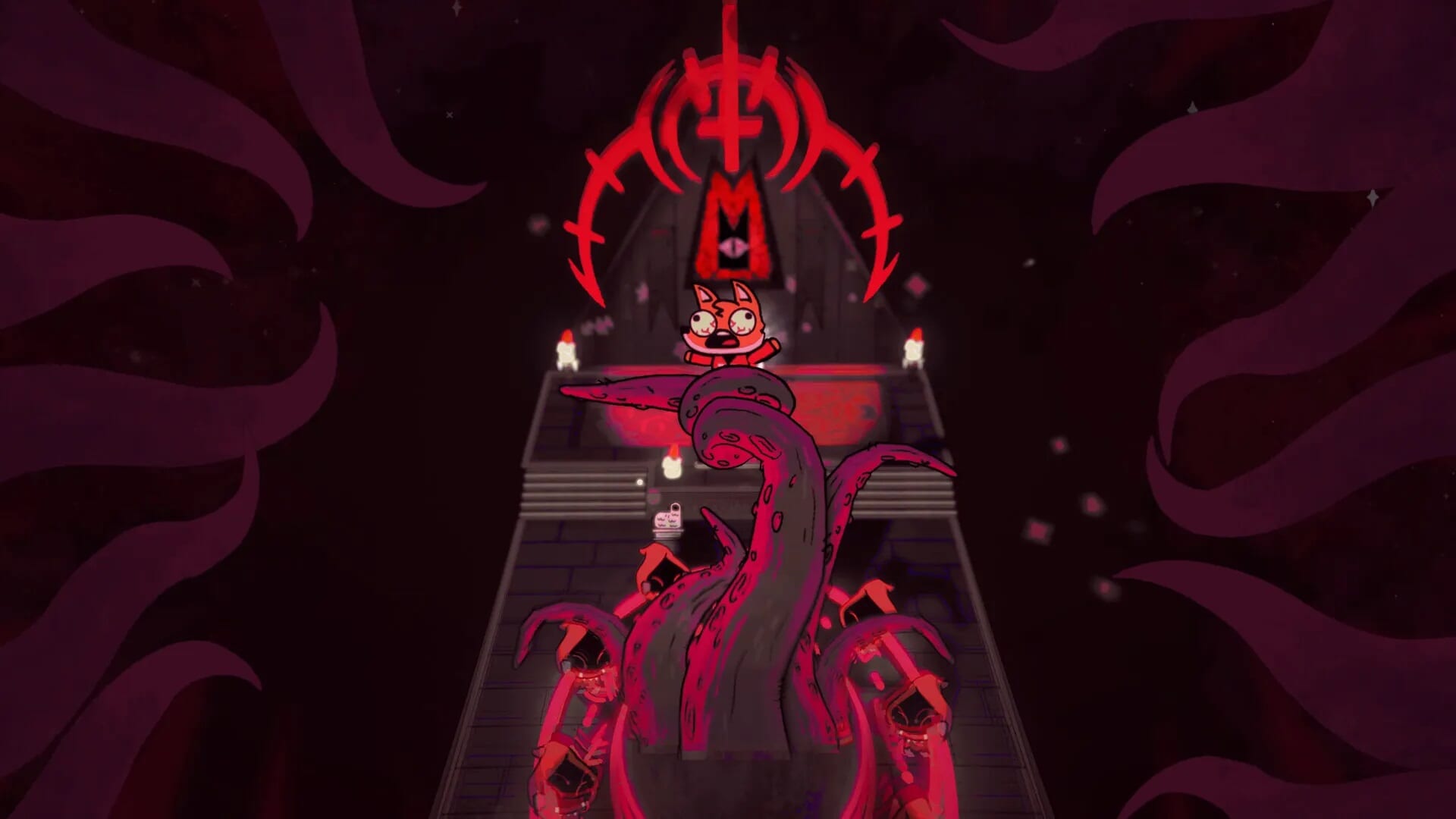 Justin: How long do you expect the average playthrough to be?

Julian: This varies a lot; when I'm playing through it takes me a good 3-4 days. For most players, I would expect anywhere from 12-24 hours. However, if you speed through, it can probably be managed a lot quicker.

Justin: If there is one thing you want players to have in mind going into Cult Of The Lamb what would it be?

Julian: Just keep in mind what kind of cult leader you want to be! Let the game lead you to where you want to go; some people will naturally feel more comfortable at the base, while others may enjoy the dungeon crawling more. The game should accommodate both.
Thank you, Julian, for taking my questions! The team just launched the game for Xbox, PC, PS4/5, and Nintendo Switch. I know I'm incredibly excited for Cult Of The Lamb and can't wait to experience it.

For more reviews, interviews, and features, stay locked to DreadXP and go check out Dread Delusion!