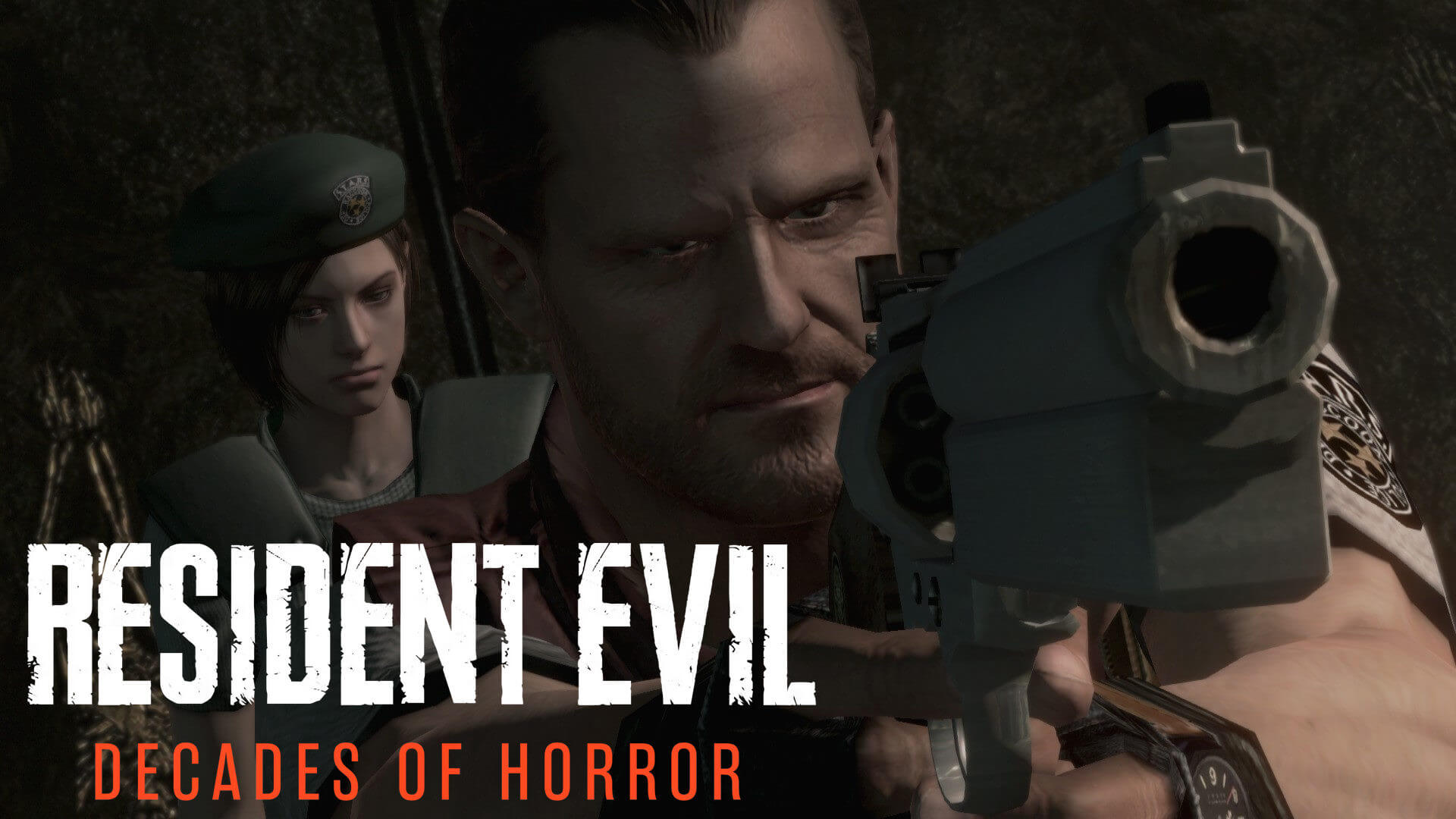 Decades of Horror Bundle Offering Resident Evil Classics
The Decades of Horror bundle from Humble Bundle offers a 11 Resident Evil games for a good cause. Known as Biohazard outside of the United States, the series is an iconic staple of horror even though its decades of evolution. The sale will run through next week Wednesday, and you can check the time remaining on the page. Don't miss out on some classics while helping people in need!
The bundle contains 11 items. Pick up Resident Evil, the HD remaster of the original, the remaster of its prequel Resident Evil 0, the 2019 and 2020 remasters, respectively, of Resident Evil 2 and Resident Evil 3. Don't forget 2005's Resident Evil 4 and its change in direction as well as sequels Resident Evil 5 and Resident Evil 6. Resident Evil 7 Biohazard is the last full mainline game on the list, and there's a 50% off coupon included in the bundle for Resident Evil Village. Hidden gems Resident Evil Revelations and sequel Revelations 2 round out the bundle. A very impressive showing. Humble Bundle notes that it's $275 worth of classic games, but a payment of $30 or more helps fund Direct Relief and gets you all 11 items. For those on a budget, a donation of $10 or more still gets you 0, Resident Evil, and both Revelations games. A $1 or more donation nets you Resident Evil, the first Revelations game, and Episode 1 of Revelations 2.
Capcom's survival horror classic first burst onto the scene in 1996, with the Director's Cut released a year later. The GameCube 2002 remake (included in the bundle) and a 2006 Nintendo DS port came shortly thereafter. The series frequently makes use of biological horror and bioterrorism, typically tracking the journies of Leon S. Kennedy, Jill Valentine, Chris Redfield, and Chris's sister, Claire. It has spawned a line of live action and animated films, comics, and countless other games building on the series' success. The latest entry, Resident Evil Village, took the Internet by storm with its very tall vampire lady last year. Peep Sam's review for more on that, or try setting up Resident Evil: Outbreak for some multiplayer fun.