Experience the Horrors of Fast Food in Happy's Humble Burger Farm Alpha
As a human being that spent about a year working in fast food, there is nothing more terrifying in the world than that. So Happy's Humble Burger Farm is looking to capture that experience and also get you murdered by a cow mascot. Also you can play it right now.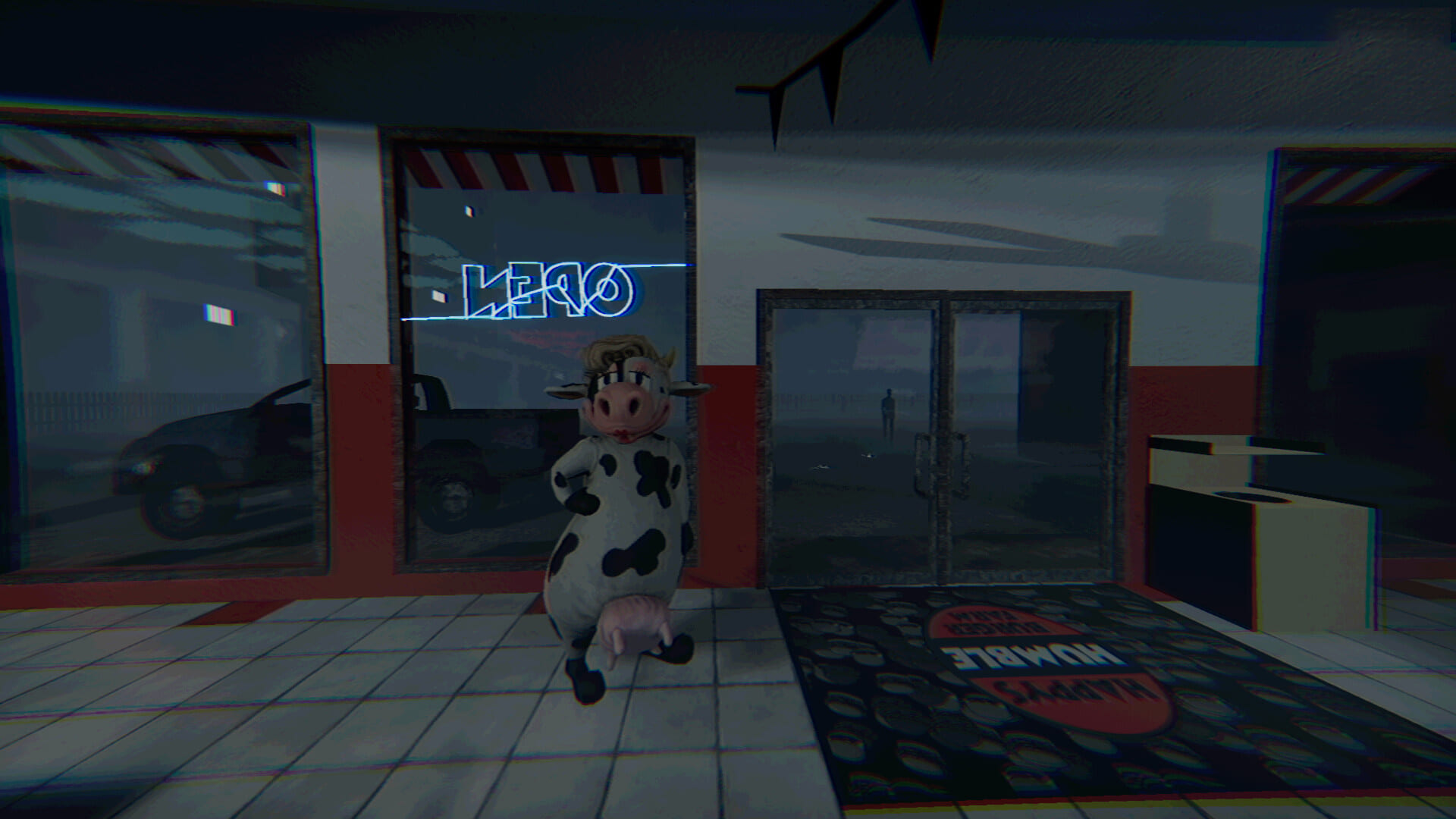 The game has you playing as someone who just landed a job at the night shift of Happy's Humble Burger Farm, where they will serve good(?) food to people who pay money. You'll be making burgers, salmon nuggets, pork sandwiches, french fries, and other things that customers want. Also you're the only person there that night so that means you'll be unclogging toilets, accepting deliveries, cleaning up trash, and other tasks.
There's one catch: the farm has a three infraction policy. Get three infractions and you'll make Happy mad. What happens when you make Happy mad? Well, he comes to life and attempts to murder you, or at least that's what I'm assuming by the trailer. I don't plan to get into the game and intentionally make Happy mad to find out. However, you can. There's an alpha available for the game right now, letting you try the game out while it's being made.
While Happy's Humble Burger Farm doesn't have a full release date, you can add it to your wishlist here.