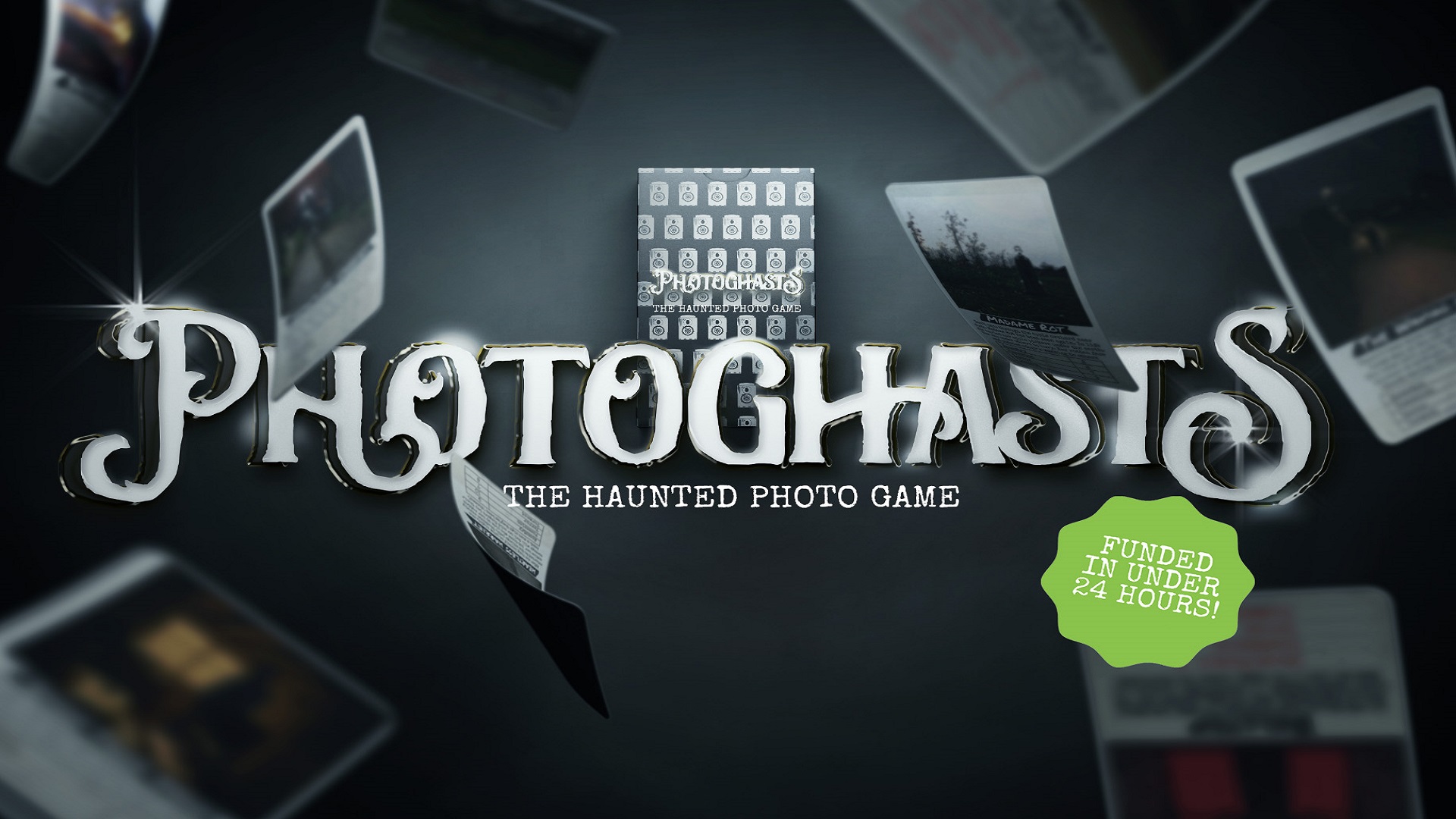 Augmented Horror Card Game Photoghasts Will Give Players Chills
Comic writer T.W. Burgess has launched a Kickstarter campaign for a new augmented reality haunted card game called Photoghasts, and it looks like something which will definitely give players chills. The free multiplayer smartphone game will task players with collecting ghost-themed cards, and you will then need to scan each of your own cards and those of the opponents in the match in order to exorcise the ghosts before the timer runs out.
In order to play, you will simply need to download the free Photoghasts smartphone app, and there will be over forty cards to collect, so it sounds like there will be enough content to keep players busy for a long time. Best of all, if you play the game after 9 pm, you risk encountering a ghostly photographer during your gameplay session, who will try to steal all your cards, making Photoghasts a truly creepy gaming experience.
The Kickstarter campaign for Photoghasts has currently raised just over twice its £5,000 goal, and with over two weeks left, there's still plenty of time to donate. Stretch goals will include exclusive art prints from illustrators such as David Romero, Kit Buss, Mike Lee Graham, Bri Neumann, Chris Di Bari, Abby Howard, Stephen Brotherstone, Becks comics, Oaky Deer, Louceph, and Plastiboo. There will also be a physical card box designed by Trevor Henderson, and possibly even an additional game mode, so it sounds like this will be a worthy campaign for horror fans to support.
While you have to wait for the full release, you can always check out DreadXP for other horror games to fill your time, and maybe take some more pictures of ghosts in other games too.