Ghostwire: Tokyo Visual Novel Drops on PlayStation 5
Tango Gameworks and Bethesda have announced the launch of the Prelude visual novel for Ghostwire: Tokyo. It's a free download for owners of a PlayStation 4 or PlayStation 5. Steam and Epic Games Store players will be able to download and experience the prelude next Tuesday, on March 8.
The visual novel will star the player. In Prelude, they join KK and his team of supernatural detectives on a case. The team investigates an unusual disappearance and gathers clues, but they soon find something far, far more sinister behind the missing people. The player's interactions with the members of KK's posse can help them piece together their stories in the prequel.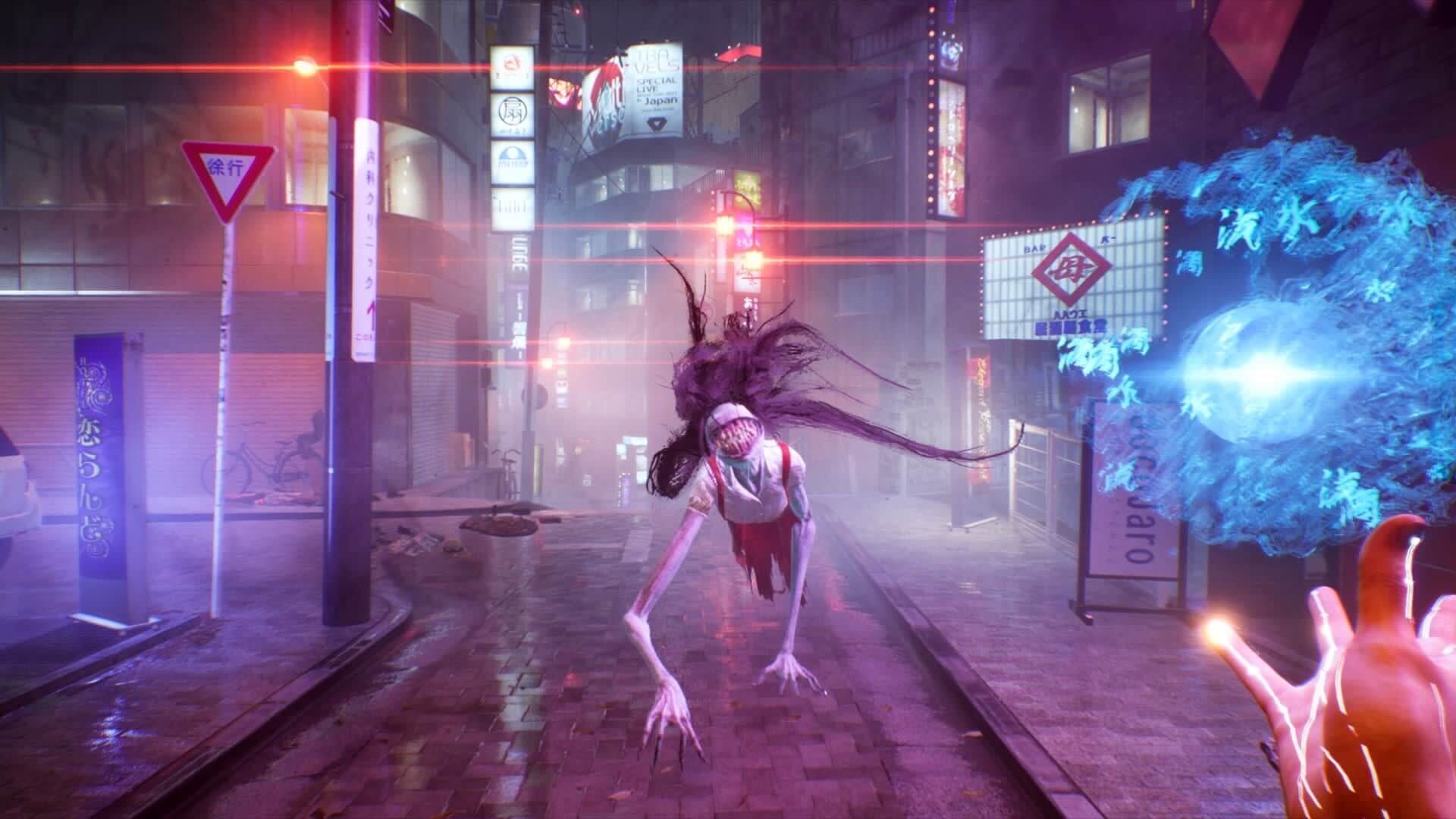 Ghostwire: Tokyo itself is an action-adventure game focusing on the challenge of mastering Ethereal Weaving, a powerful mystical art. Ethereal Weaving is possibly the only thing that could defeat Hannya and his followers, the Visitors. Hannya's invasion of Tokyo has allowed the Visitors to run rampant. It creates a breathtaking atmosphere that shows off the beauty of Tokyo and its secrets.
Pre-ordering the Deluxe Edition from the PlayStation Store will grant early access on March 22. It also comes with the Streetwear Outfit Pack, Shinobi Outfit, and a kunai weapon. Otherwise, it will release worldwide for the PlayStation 5 and PC (via Steam and the Epic Games Store) on March 25. The Prelude visual novel comes with a launch trailer, as well, which you can find on the Bethesda YouTube channel. Last month, Bethesda went into some of the gameplay in a deep dive, also available on their channel. While demonstrating the fusion of Tokyo's technology with its deep, rich history, it also showcased some of the powers you'll be able to use to navigate the city and defend yourself.