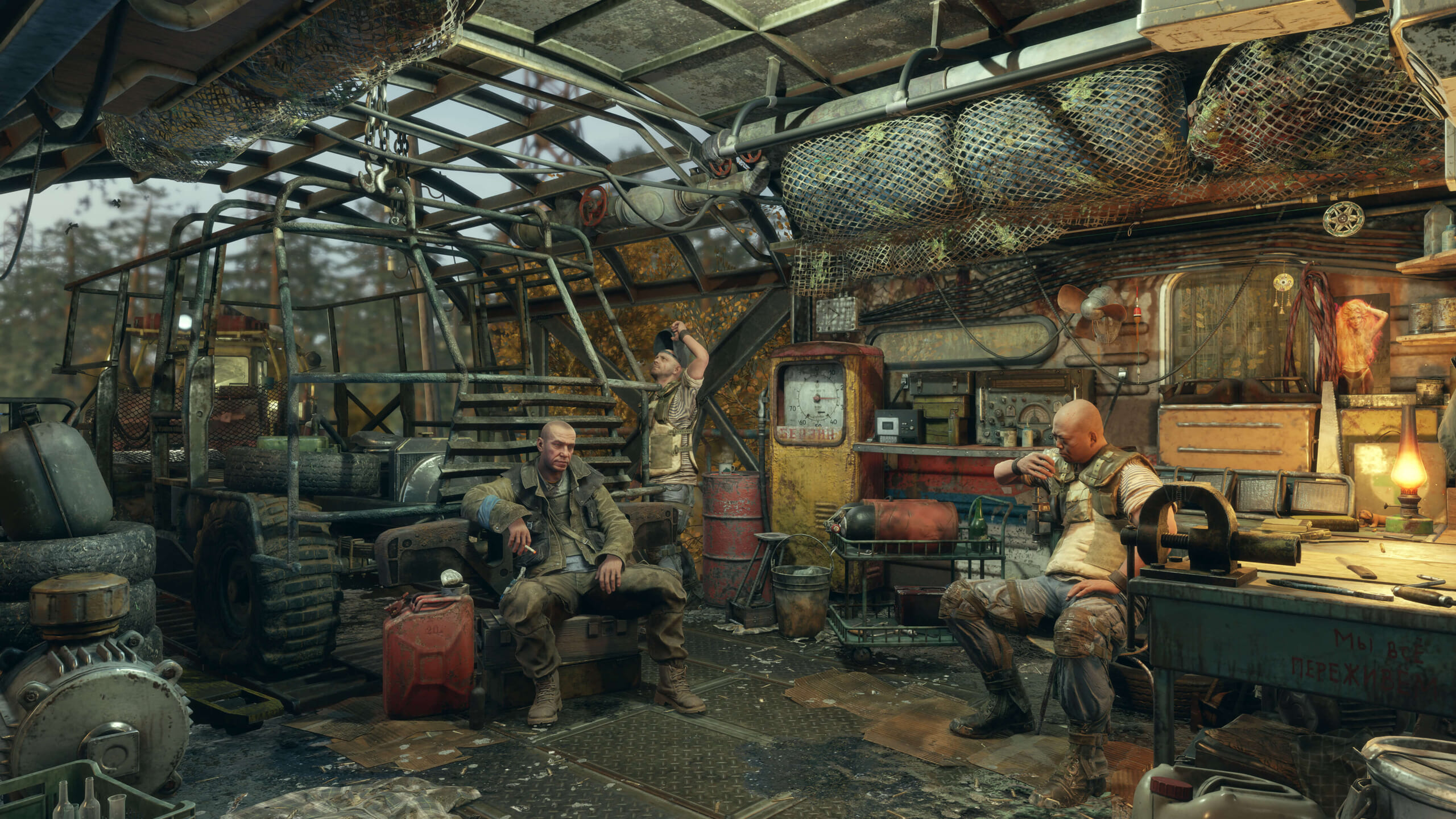 Metro Exodus Coming to Humble Bundle's May Choice Lineup
Humble Bundle has announced that Metro Exodus can be yours to own when it comes to May's Choice lineup. Other titles will include Darksiders Genesis, Hellpoint, and nine other games, valuing $260.
Metro Exodus is a first-person shooter by 4A Games (developer) and Deep Silver (publisher). It takes place in 2036, 25 years after nuclear war. Some survivors live in Moscow beneath its ruins, in the Metro. Players take control of Artyom as he leaves the Metro and leads a band of Spartan Rangers from Russia to the east. Combining stealth with exploration and elements of survival horror, it bills itself as "one of the most immersive game worlds ever created."
Metro Exodus takes inspiration from the works of Dmitry Glukhovsky. Artyom travels aboard the Aurora, a steam locomotive, and travels the rails in search of a better life. Other features include large, non-linear levels, a day-night cycle, and dynamic weather. Navigate the Russian wilderness, but be aware that all the while your decisions will determine the fate of the other passengers aboard the Aurora.
Artyom will encounter both humanoid and mutant enemies in his search for something better. Wielding a variety of weapons and equipment cobbled together from scrap, he'll face all sorts of horrible threats. Not even the daylight is sacred, with all sorts of terrible mutants ready to tear him to shreds.
Metro Exodus continues the story set up in Metro 2033 and Metro Last Light. The Enhanced Edition of 2019's Metro Exodus comes out on PCs May 6. The series puts an emphasis on deadly combat with both mutants and enemy humanoid factions. Ammunition is scarce and the tunnels are dark, creating a claustrophobic survival horror experience in post-apocalyptic Russia. Humble Bundle is a games distribution service supporting both developers and charity. It has contributed over $195 million to charity since 2010 with its frequent rotating "Humble Bundles."