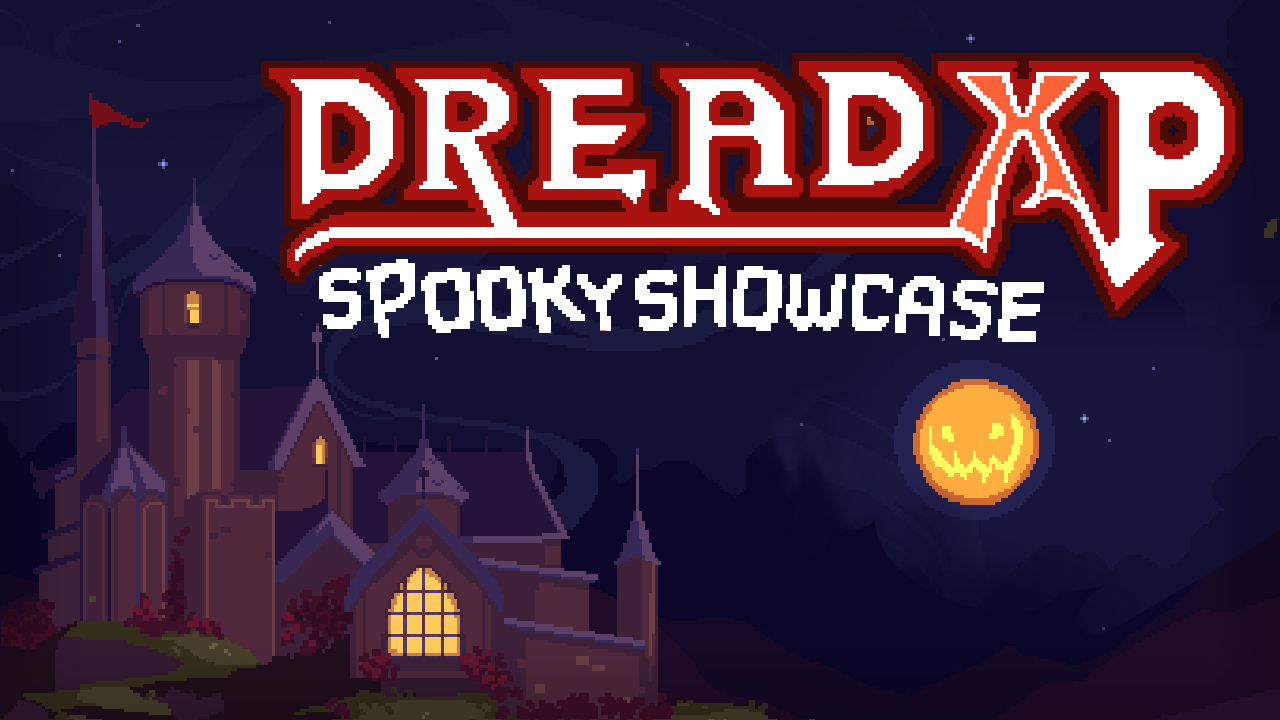 DreadXP Spooky Game Showcase This Halloween
Happy Halloween, all you heartless hellions and hellbent horrors! Tis' the season for all things spooky. Unfortunately, with 2020 being downright terrifying year-round, most of us will be spending this festive time indoors. But just because we can't prowl the streets and sip our autumn adult concoctions doesn't mean we can't do the season right! The DreadXP Spooky Games Showcase is coming this Halloween, October 31st, at 12 pm PST/3 pm EST to the DreadXP YouTube channel!
From the start of DreadXP, our goal was always to create a place to celebrate all corners of horror gaming. From AAA to 0-budget, from western walking-sims to RPG maker J-horror. And thanks to our fans on Twitter, Discord, our site, and our games, we've managed to keep delivering fresh horror content for a whole year! It's seriously been an amazing experience. I could not have hoped for a better reception from the people we care about the most: horror fanatics. Thank you all so much for being involved in bringing this positive and passionate community to life.
So this Halloween, we knew we wanted to do something to give back to horror fans. To host an event that would celebrate this brave bold world of of horror gaming we all love so very much. So we got to work on putting together the DreadXP Spooky Games Showcase! Now we know there are a lot of showcases out there this year, so we at Dread XP are taking things in a more celebratory direction. Featuring over 40 trailers from a wide variety of developers, we hope to shine a light on a little bit of everything.
Are all of the games we're showing off indie? Mostly, but not all. Some are from one-man teams, some are from teams that only used to be indie. By mixing together bigger and smaller games from all corners of horror, we hope our showcase will bring something for everyone to cheer on and discover. We also have some special messages from a couple of familiar horror faces, but I won't spoil that now. And I definitely won't spoil if we have a few things to announce for the future of Dread XP…
So join us this Saturday at 12 pm PST/3 pm EST on YouTube for the DreadXP Spooky Games Showcase! Until then, we can't wait to show you what's in store for the show. If you're a horror creator or fan yourself, join us on Discord or follow us on Twitter to let us know what you'd like showcased in one of our spotlights in the future! See you all Saturday!
---
Dread X Collection Steam Links