Terrifying Games With Terrific LGBTQIA+ Representation
It can be hard to find games with positive LGBTQIA+ representation, and it's even harder in horror games, where characters can sometimes take a backseat to the scares. 
Between the blood and guts of these horror games are a surprising amount of heart, with fully realized queer characters.
Warning — spoilers ahead!
The MISSING: J.J. Macfield and the Island of Memories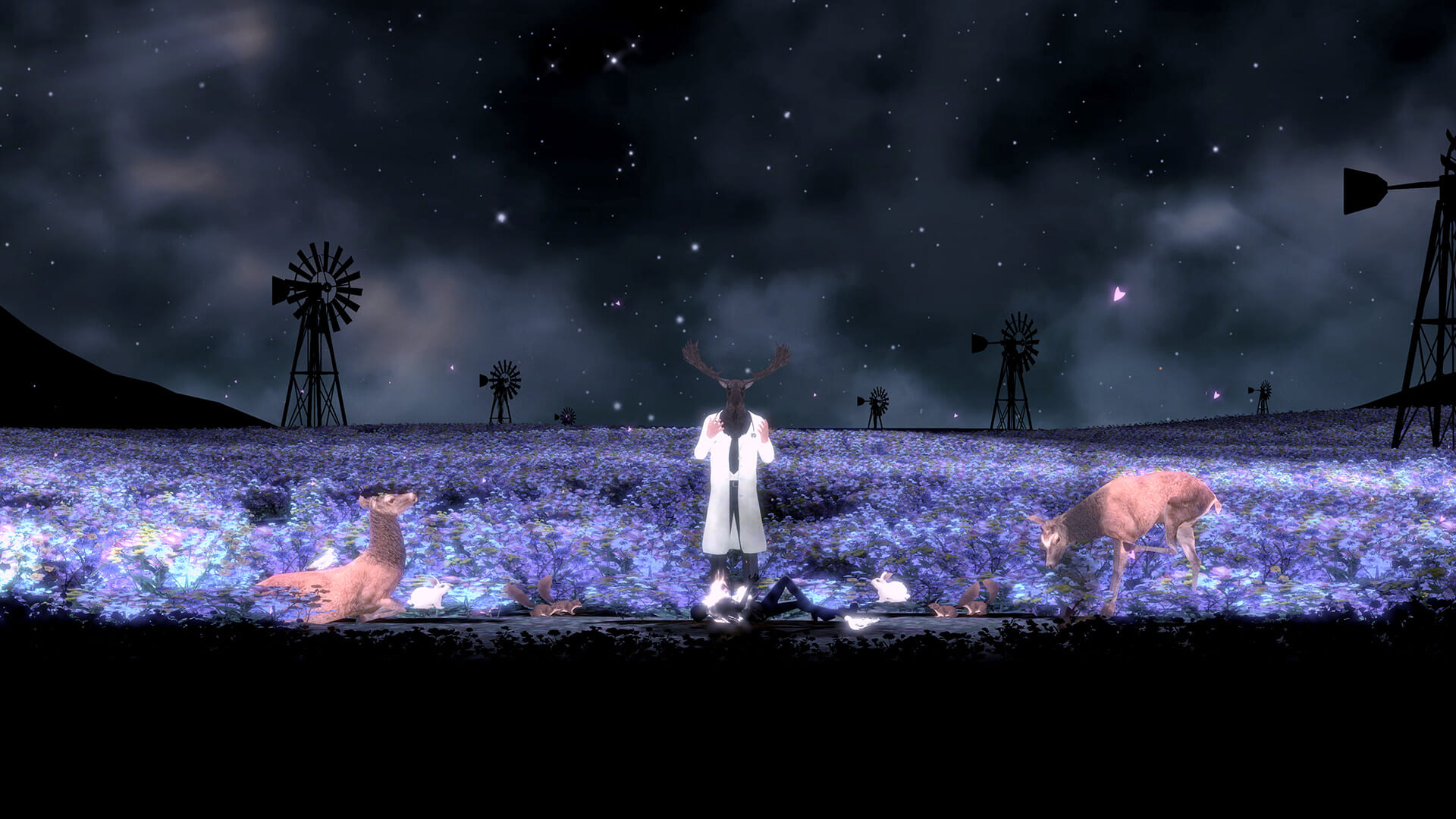 In The MISSING: J.J. Macfield and the Island of Memories, you play as J.J., a teenager looking for her missing friend on a mysterious island. After being struck by lightning, J.J. realizes she can't die and has to, essentially, inflict harm on herself to solve the island's mysteries. This puzzle platformer invokes body horror to tell a coming-of-age story about a young person coming to terms with their sexuality.
Developed by Hidetaka Suehiro (aka SWERY) — who has a mixed track record with LGBTQIA+ representation in his work — The MISSING is a more focused game from the cult game auteur. While it deals with issues like self-harm, suicide, and gender identity, The MISSING is shockingly sensitive toward its protagonist and has an unexpectedly hopeful message hidden beneath its grisly surface. And it's grisly! Throughout this game, J.J. is dismembered in basically every scene. Seriously.
Phantasmagoria: A Puzzle of Flesh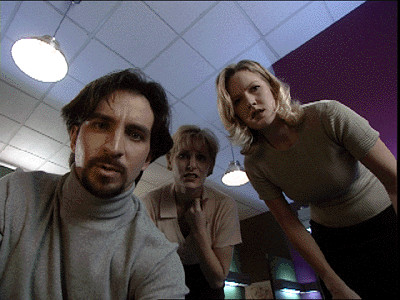 This FMV point-and-click adventure from defunct PC gaming pioneer Sierra On-Line is, on its surface, a schlocky B-movie of a game. You play as Curtis Craig, a shy young man with a history of mental illness who starts to lose his grip on reality after a string of murders occur around him. Curtis, who works for a shady pharmaceutical company, begins to uncover a conspiracy involving dangerous medications, experimentation, and Dimension X.
Don't try to make it make sense, it's wacky. But it's also incredibly progressive when it comes to queer representation.
Curtis is bisexual, and has feelings for his best friend and coworker, Trevor, who is openly gay. Trevor, a funny and sweet guy who is confident about his sexuality, is one of the more well-adjusted characters in a cast of weirdos and troublemakers. Neither Curtis nor Trevor are portrayed as predatory for their sexuality. Phantasmagoria: A Puzzle of Flesh is not the best point-and-click game — its puzzles are obtuse and many of the performances are cringe — but is still one of the most LGBTQIA+ friendly games out there, despite being released in 1996.
Undertale
Wait! This game is a cute retro-style RPG about a child falling into a monster kingdom, not a horror game! Well, play the Genocide Route and tell me this isn't a horror game.
Undertale's characters, made up largely of monsters and robots, are larger-than-life and involve the player character in their personal lives, even in battle. Two of the main characters the player encounters on their journey to the surface of the kingdom, the royal scientist Alphys and Royal Guard leader Undyne, can go on a date and fall in love. There are smaller characters who are queer, as well — you just need to get to know them.
You can play Undertale in many different ways. If you choose not to kill any enemies, you'll befriend them. You can even date a few characters yourself, and the player character is referred to in they/them pronouns. If you do choose the extremely dark Genocide Route, you won't encounter a ton of love, of course, but you will learn two male royal guards are lovers.