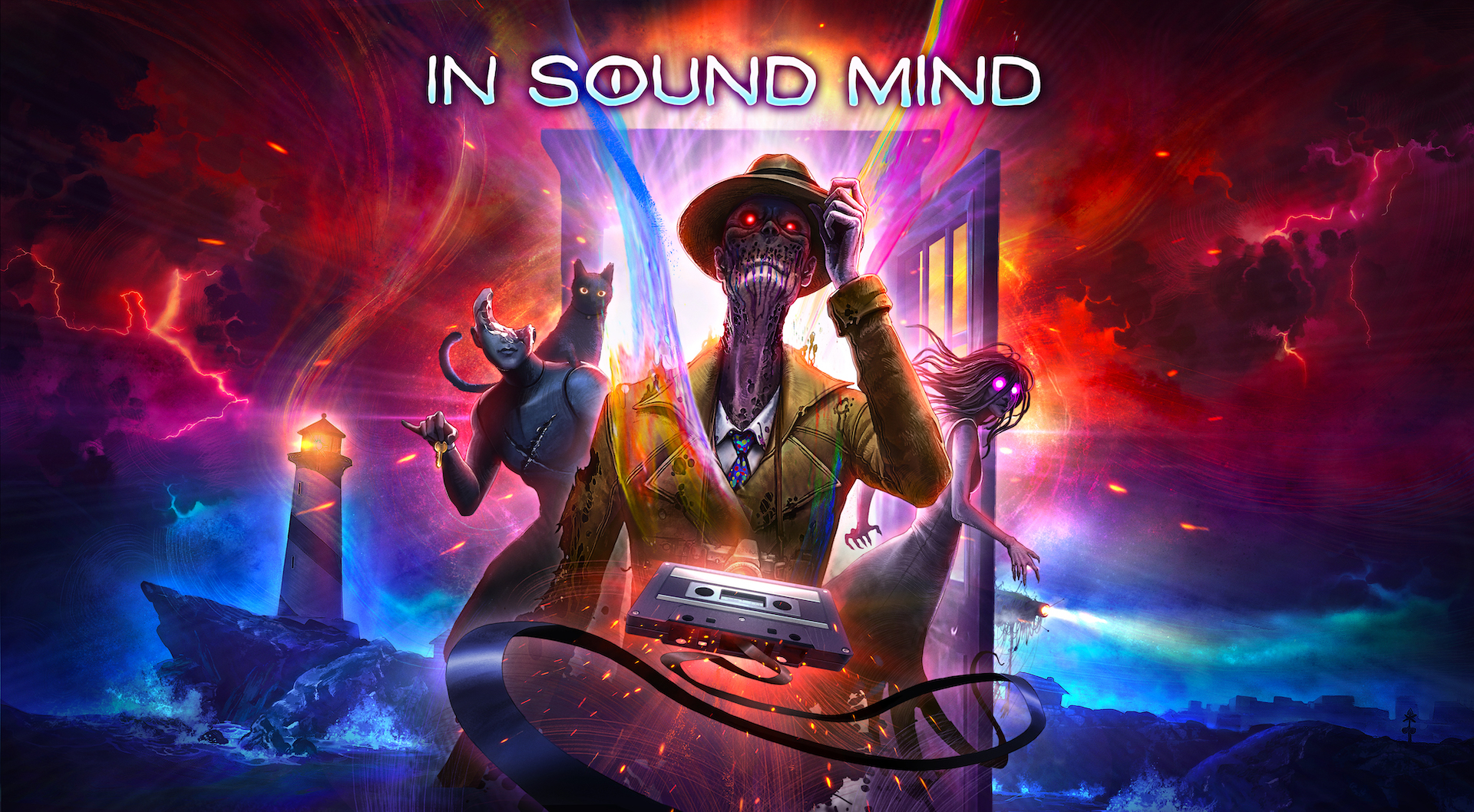 Where is my Mind? Ido Tal Talks In Sound Mind
In Sound Mind looks to be an absolute banger. It's got puzzles, scares, gunplay, and a story that will completely knock your socks off. I recently got the chance to interview the co-founder of We Create Stuff, and producer of In Sound Mind, Ido Tal. We've spoken with them before, but as the release of the game approaches in September, I figured I'd check-in.
DXP: Was moving from Nightmare House 2, a mod, into a full-on game production a bit of a shock?
Ido: We always knew that at some point, we would gather again to create a more ambitious game. In Sound Mind carries a lot of the same spirit from Nightmare House, being the same team, same "fun horror" experience. But even though we have a history together as a team, and we have an established approach to our games, doing a "full-on" game is quite a challenging step! Unlike mods, to get bigger games to come to fruition, you need a budget and partners in crime to help get your ideas over the finish line. But game productions are naturally unpredictable because creating a fun and immersive experience is such a hard target to hit. You have to balance your ambition, and create something that really stands out, with reasonable timelines – or else you'll end up in game dev limbo and perhaps never release. Luckily, we're communicating (and venting) with one another enough to keep up with the pace!
DXP: When did the idea come about to partner with The Living Tombstone for music?
Ido: Honestly, I can't remember the exact time – it was probably at a LAN party around over a decade ago! Yoav (TLT), Hen, Orko, and I have known each other since we were kids. We didn't all grow up together, but we found each other online, ended up playing games together, and eventually creating games together. Starting with Flash and moving onto Source Mods and soon. Tombstone, prior to him being famously called The Living Tombstone, was fiddling with sound effects and music back then, and he'd been part of a few of the games. Fast forward to a few years ago, it was an obvious matchup for us to create together again, especially with the TLT community and the type of game we wanted to make, which together evolved into In Sound Mind and its OST. The mechanics in the game are interesting, like using a mirror to ward off sneaky enemies.
DXP: Do you feel that breaking the established mechanics of horror games is the way to go moving forward?
Ido: It's interesting because in one way, In Sound Mind brings such unique mechanics, like the Mirror Shard. But at the same time, you'll find playing the game has its old-school moments, action bits, and classic first-person combat sequences alongside the puzzles. So we believe there's room for both established mechanics and experimenting with new ones. To give one example, we built the Mirror Shard to work as a puzzle tool, central to The Watcher level and her story, which you can play in the demo. You can use it to look behind you and interact with the boss in the level. We ended up expanding this mechanic to help you highlight puzzle items and collectibles around the entire game, because it was so natural to pick it up and look around with it. Once the highlight mechanism was established, when we were looking for ways to make the combat a little more interesting, we figured why not use the mirror to highlight weak points in enemy inkblots and bosses? And so it evolved to complement more classic game mechanics like gunplay and sneaking as well.
DXP: Is the cat based off of any of your actual pets?
Ido: Tonia is inspired by our love of pets! To name a few, there's Mayflower (or Maymay), originally TLT's cat who ended up adopting Orko (who works with TLT in music and SFX) in recent years. She has a furry white and black sassy look. There's my cat Prince, who looks nothing like her, but he carries a similar personality.
DXP: What can we expect in the full In Sound Mind experience come September?
Ido: When we just started out, one of the things I had a hard time figuring out was how to pitch In Sound Mind. It was never as easy as saying, "It's like Resident Evil 2" or "It's like Amnesia" because it isn't quite like any of those games, but it does draw inspiration from many of the mover the years. So you can expect a unique horror game, with an amazingly composed soundtrack, brilliant cast, old-school intriguing puzzles, and an immersive story. It is unlike other horror games of recent years, and we hope that fits into what players are looking for!
DXP: Was it a conscious decision to purposefully make the first hour or so of the game combat-free and contemplative before moving into a more intense gameplay style?
Ido: This pacing sets the precedent for the rest of the gameplay flow. Players will find tapes in the "hub" area building, which is a relatively peaceful exploration area. Playing these tapes sets up the deeper levels where bigger threats are encountered. This is why we've decided to release such a long demo (~2 hours long), including the introduction as well as an entire tape – because it was important to us to demonstrate what the game feels like. We want to be honest with our players with what the game is and isn't.
DXP: What would you have to say to people who would classify the game as a "Walking simulator"?
Ido: I'd say there's nothing wrong with "walking simulators", but also clarify that In Sound Mind is packed with fast-paced puzzle solving and action, so it'd be a miscategorization to put it alongside that style of gameplay. In Sound Mind is a fun horror game! Look up In Sound Mind on YouTube to see for yourself.
DXP: Anything to say to the horror community-at-large?
Ido: 1. You are awesome, and 2. Thanks for playing our demo, giving us feedback, and helping improve the game!
I want to thank Ido for their time, and remind you that you can wishlist In Sound Mind or play the demo right here.