Baldur's Gate: Dark Alliance 2 Launching Remaster July 20
A remaster for classic hack-and-slash adventure Baldur's Gate: Dark Alliance 2 (stylized with II) will launch on July 20. Set in the vicinity of the city of the same name, it is a Forgotten Realms adventure rife with terror and monsters to kill. Find it on Steam (and Steamdeck), the Epic Games Store, modern Xbox and PlayStation systems, and the Nintendo Switch. The Steam version will support Remote Play for long-distance gaming, but all versions include the local play experience in the original launch from 2004. There's an entire trailer and everything on the InterplayGames YouTube channel. How Vhaidra, a monk, is casting Meteor Swarm is anyone's guess, but it's a big triumph for fans of the series, including yours truly.
Baldur's Gate: Dark Alliance 2 offers four different difficulty levels (Easy, Normal, Hard, and the Ultimate Gamer Test, Extreme), five characters (a barbarian, monk, necromancer, rogue, and cleric), and four Acts full of grueling combat. Drizzt Do'Urden and Artemis Entreri appear as unlockable characters as well, joining the adventure with their iconic equipment. Make your own unique armory, too, using the game's crafting system to upgrade your gear and get the edge on the monsters running amok. Build the characters to your exacting specifications, granting them new powers and spells as you gain levels. Bunny hop everywhere to get to areas with increased speed, unless that managed to get patched out. The voice cast includes long-time talent in the industry, with veterans such as Grey Griffin and Cree Summer voicing various characters.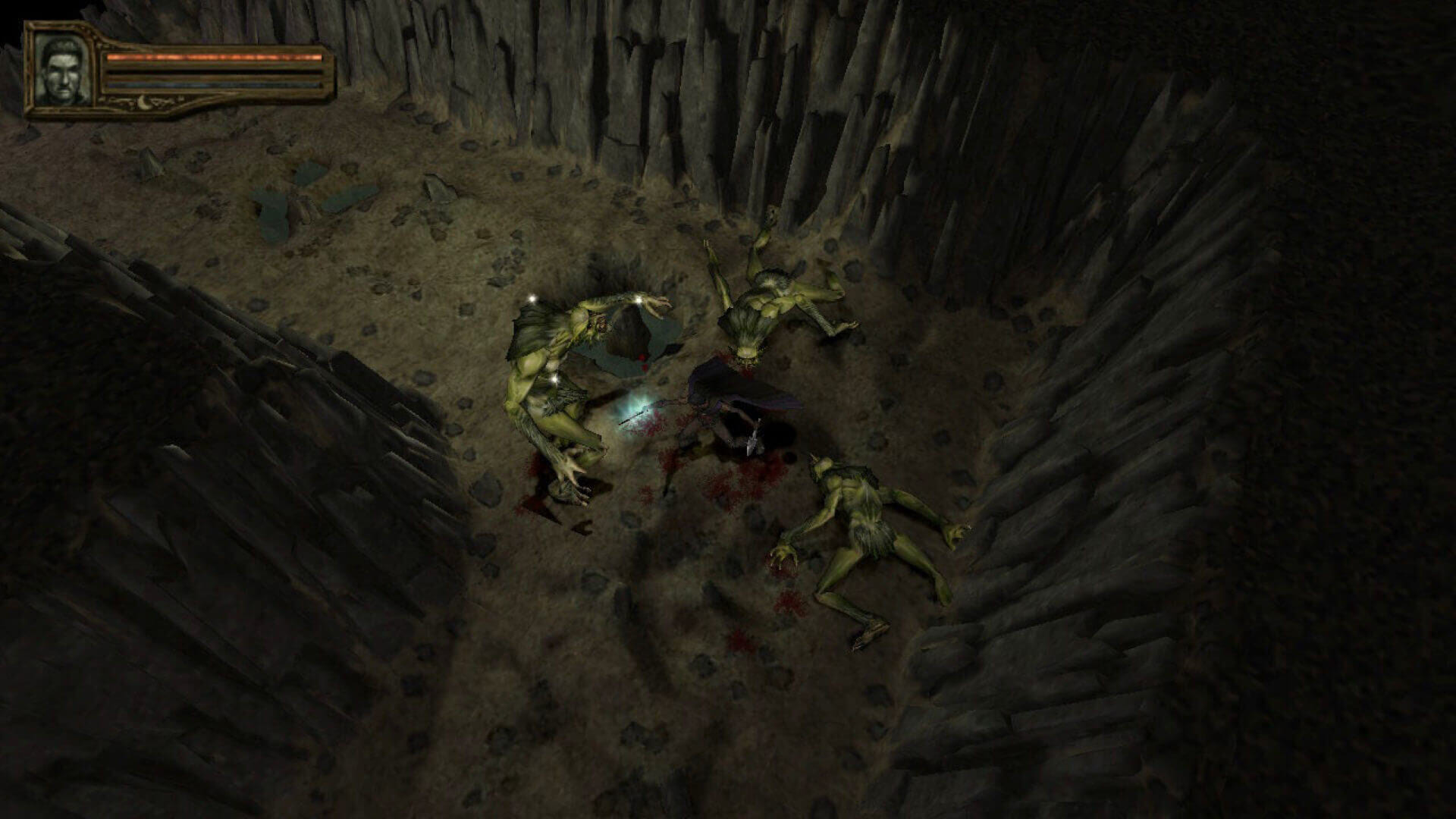 Interplay Entertainment publishes and develops games. Located in southern California, their properties include Battle Chess, ClayFighter, Descent, Earthworm Jim, Freespace, Giants, Messiah, MDK, Run Like Hell, and Sacrifice. It also has a publishing arm and development imprint in Black Isle Studios.