Beacon Pines Launching Next Month
Publisher Fellow Traveller and developer Hiding Spot Games have announced a September 22 release date for Beacon Pines. The teams also revealed that the creepy-cute adventure game would be receiving a Nintendo Switch port. You can now expect it on Xbox (including Game Pass), the Nintendo Switch, Steam, and various other PC storefronts.
Luka lives in a charming bucolic storybook town. It's full of vibrant and colorful characters, and the player's choices will determine how The Book and its awful truths unfold. Luka notices something strange taking place at the old warehouse, and only he and his friends seem to care. Sneak out, make new friends, investigate, and collect words to change the story. As Luka investigates, you can collect golden charms engraved with words. These can be used to fill in a blank and change the course of the narrative. As the reader, you'll use The Chronicle to explore the branching paths. Exploring one avenue can unlock new charms to use on other branches. This lets you jump back and forth between alternate realities and uncover the truth lurking within Beacon Pines.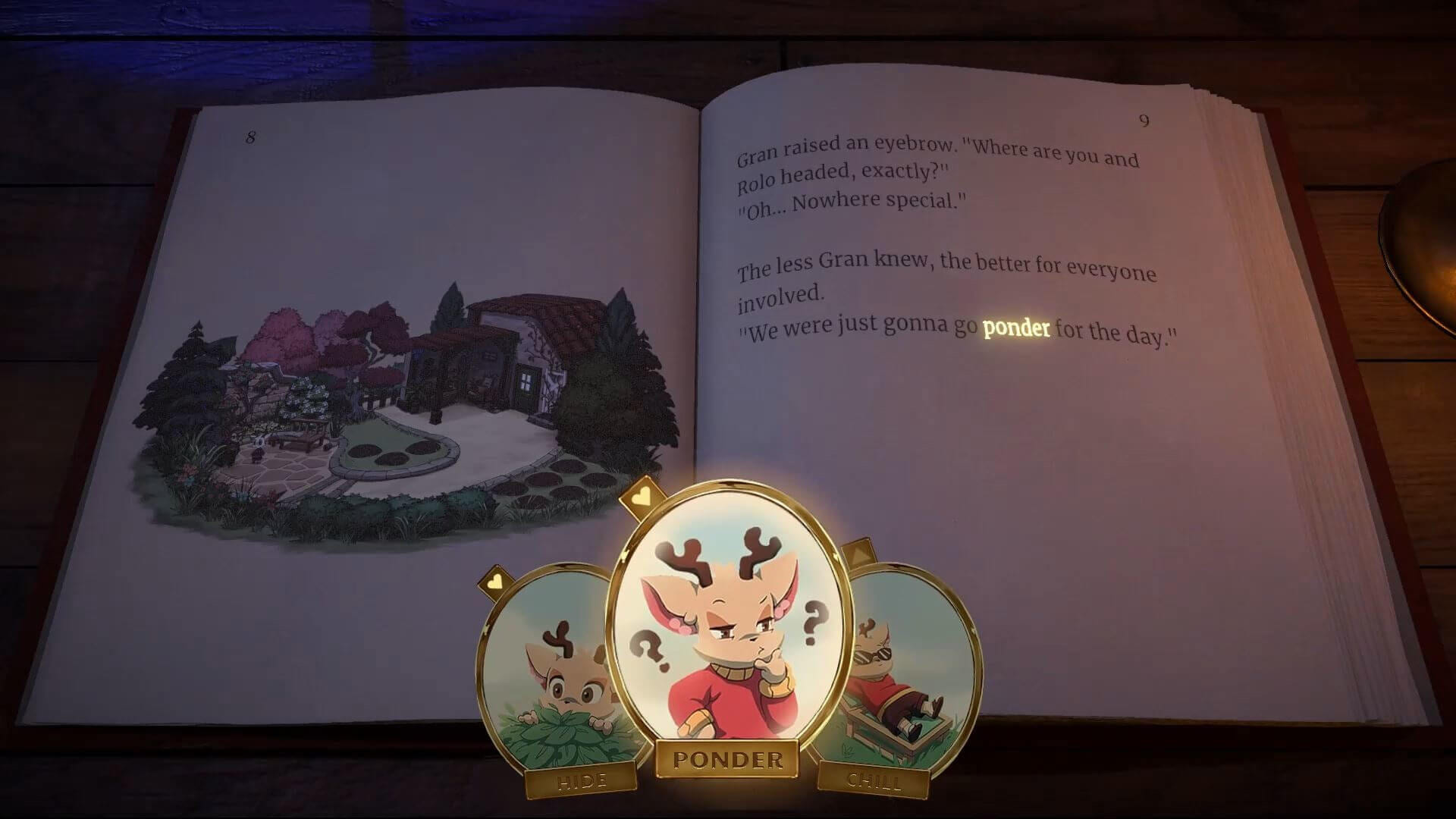 Developer Hiding Spot Games designs games that coordinate art, music, story, and gameplay to evoke a particular feeling. The indie game developer works out of Austin, Texas, with remote team members across the globe. Their previous title, Flipping Legend, is the highest-rated iOS game on MetaCritic for all of 2017. Ephemarid, a musical adventure game, won the IGF award for excellence in audio.
Publisher Fellow Traveller is an indie games publisher that specializes in narrative games. Since 2012, the studio has sought out fledgling game developers working on unusual games with a strong narrative emphasis. Previous works include underwater sci-fi adventure In Other Waters, murder mystery Paradise Killer, political RPG Suzerain, or Big Bang noir adventure Genesis Noir.