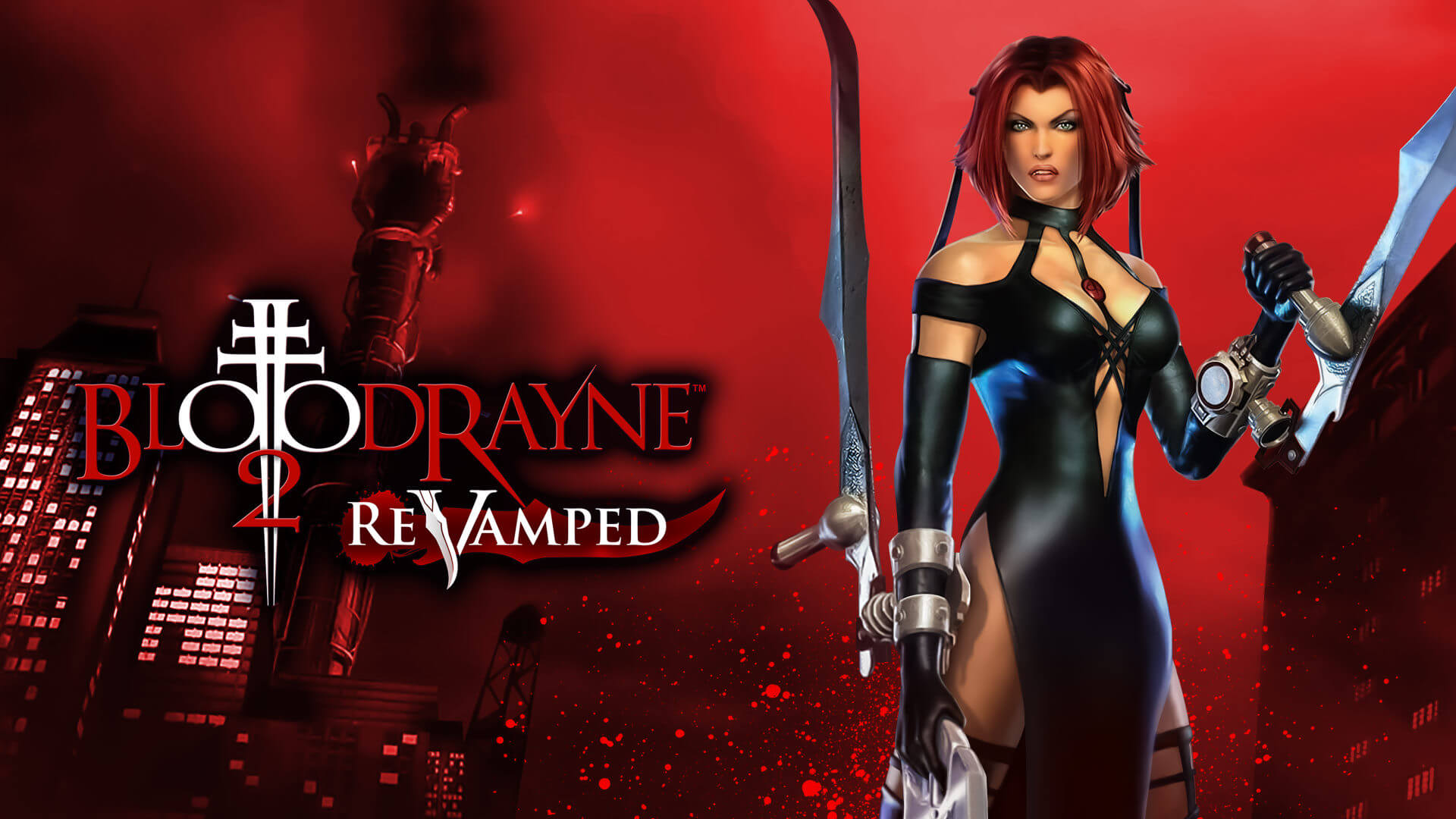 BloodRayne: ReVamped Now on Consoles
Publisher Ziggurat Interactive has announced that BloodRayne: ReVamped is now available on consoles. You can now suck blood on the Nintendo Switch, Xbox, and PlayStation 4 to your heart's content. A physical release for the Switch, PlayStation 4, and PlayStation 5 is also available for pre-order via Limited Run Games until the 28 of November. Pounce on the deal if you want it, since these copies are limited. Both BloodRayne and its sequel BloodRayne 2 received the ReVamped treatment.
Protagonist Rayne is a dhampir, a half-human half-vampire hybrid. The femme fatale journeys across the world thwarting Nazi plans, battling the supernatural, and learning about her own vampiric origins. With fast-paced action, creepy-cool vampire powers, and adventures around the world, the BloodRayne series became something of a cult classic in the early 2000s. The series had games, comics, and even films during its heyday.
"Since our launch of BloodRayne Terminal Cut on PC last year, Rayne fans have been thirsting for a console update. For many players, Rayne's true home is on console and we bow before her today upon her triumphant return."

Michael Devine, SVP of Business Development at Ziggurat Interactive
Updates in the 2021 version include support for up to 4K resolution on supported consoles, upscaled cinematics, and uncompressed original textures. There are also improvements to the lighting at the engine level and reprocessed lighting. Water, reflections, fog, and shadows also received visual overhauls. The first BloodRayne now has voiced audio and localized text in six languages (English, French, Italian, Japanese, Russian, and Spanish), with the sequel getting voiced audio in English, French, German, Italian, Russian, and Spanish.
Ziggurat Interactive, the publisher, has published over 100 retro classics since its inception. New games release every month. You can keep up with the latest releases from Ziggurat Interactive on their official company website.