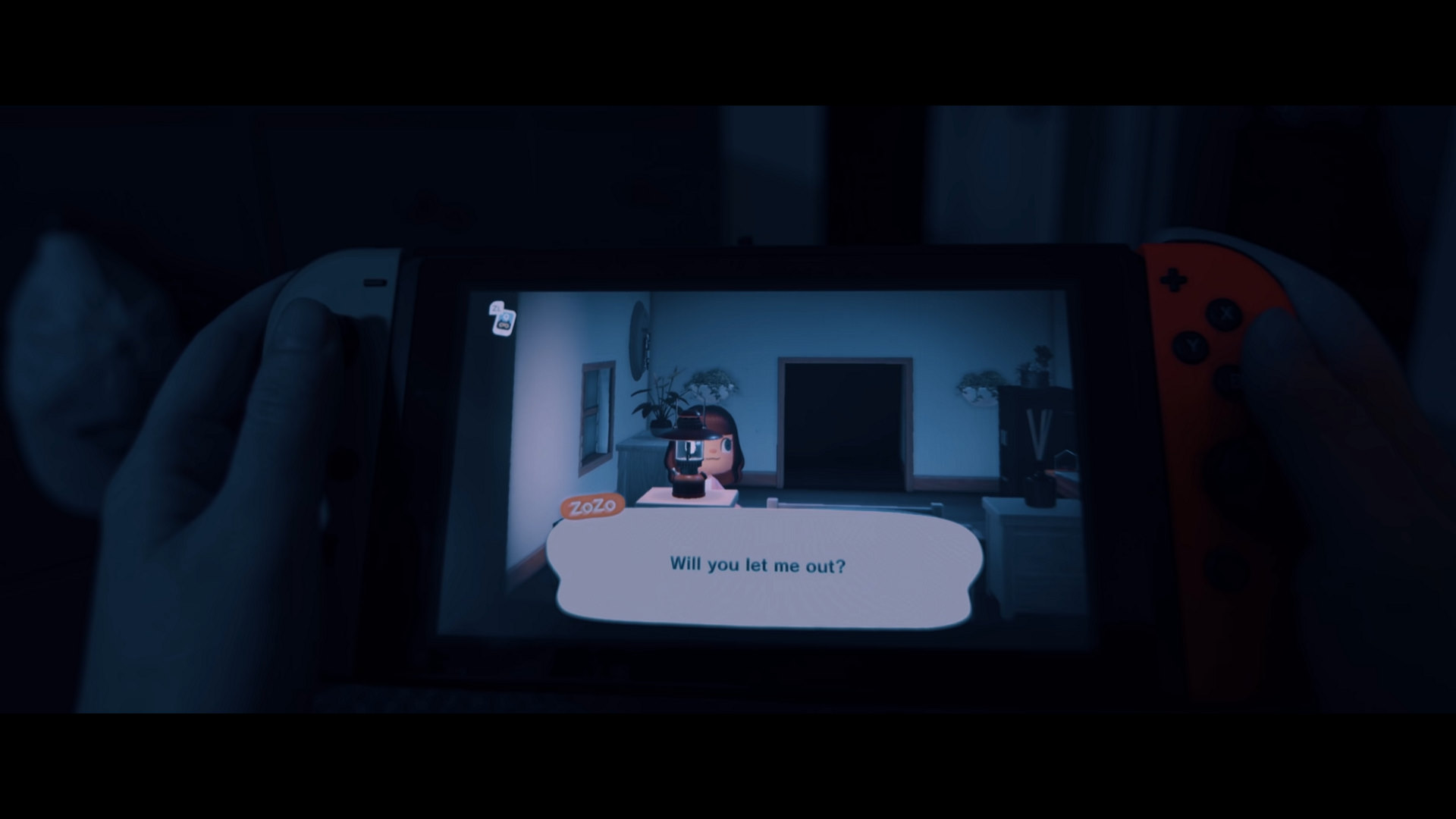 Animal Crossing Horror Short DON'T PEEK Gets Film Adaptation
When you think Animal Crossing, you think warm, safe, and happy, right? Billy, mayor of Funtown, and Kayla, resident island overlord, are benevolent dictators, after all. The worst thing that can happen is getting attacked by a scorpion or a tarantula, or stung by bees, or your favorite animal moves out. Nobody ever gets seriously hurt. But what if that was a lie? A fabrication? A duplicity and perfidy upon our eyes? Enter DON'T PEEK.
Released just before Halloween 2020, DON'T PEEK is a short horror film prominently featuring Animal Crossing: New Horizons. An unnamed woman relaxes in her room, decorating her house. Having recreated her living space in the game, she fiddles with a dresser moment before hearing a strange sound. It turns out that when she interacts with something in the game, the corresponding piece of furniture does something in the real world. This is all well and good until she notices a presence tormenting her from the dark room beyond. With minimal dialogue, DON'T PEEK perfectly captures that late-night gaming paranoia, even when the game itself is warm and cozy.
Perhaps it is that subversion of a game that comforted so many last year in isolation that made it resonate so strongly with people. The "haunted game cartridge/disc" creepypasta is nothing new, after all, but DON'T PEEK does it in a way that is both unsettling and effective. Mere hours ago, mastermind Julian Terry announced an upcoming feature film adaptation. Terry will direct, and Timur Bekmambetov will produce the adaptation. Of course, the film is certainly not in line with Nintendo's family-friendly Animal Crossing image, so expect significant changes in the full release. Follow the development via Terry's Instagram account.
Nothing like this would ever happen in Pelican Town is all I'm saying. Watch DON'T PEEK on YouTube here.