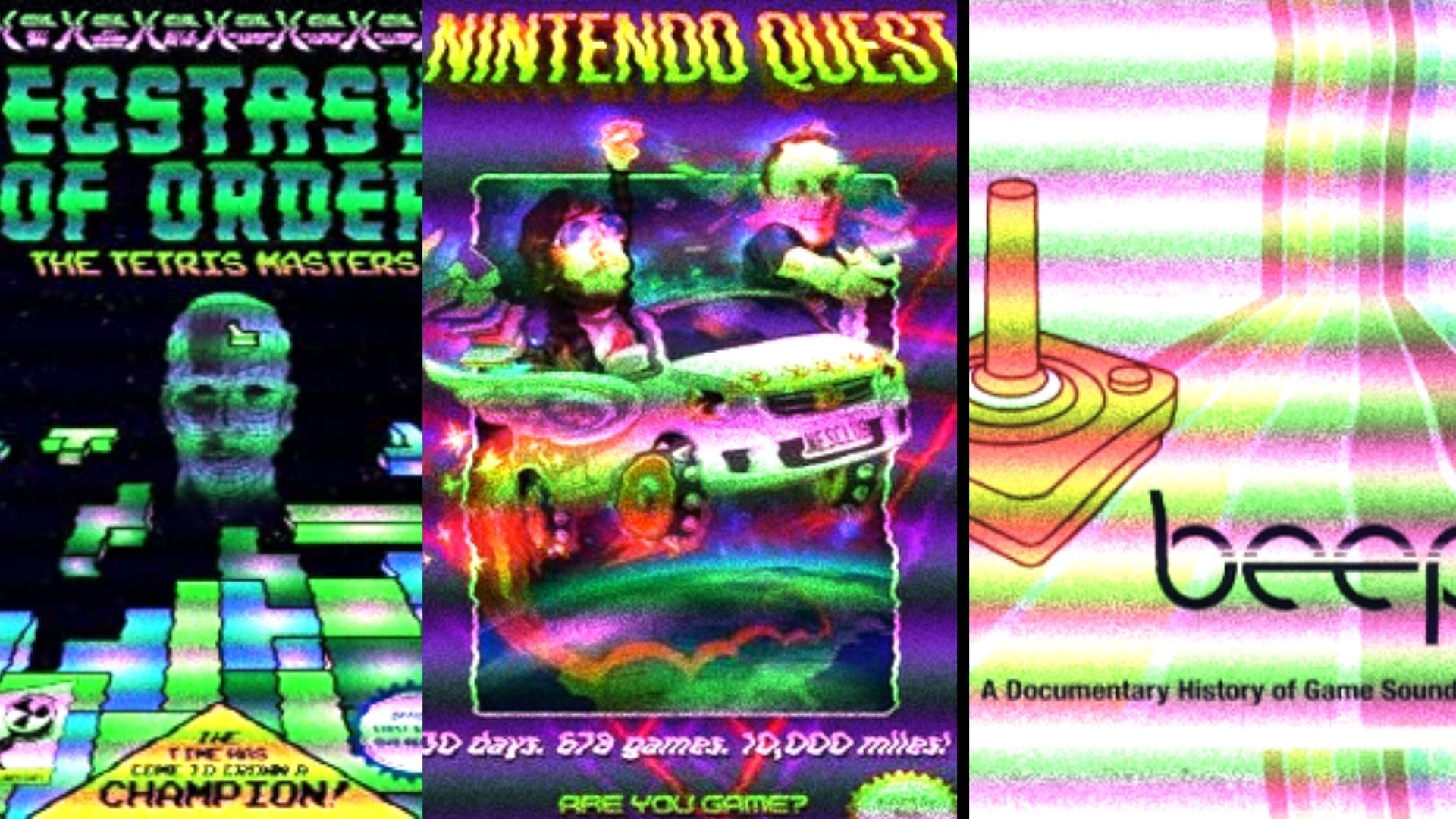 5 of the Best Gaming Documentaries (That Aren't Indie Game)
Listen: I love Indie Game, OK? It's probably the first gaming documentary to get mainstream traction. Certainly the first with a positive connotation. But I'm a bit tired of seeing it, and other usual suspects in these lists. There's only so much Super Meat Boy and Fez a guy can take, you know? I have a bit of an obsession with gaming documentaries, so I've seen a lot. Allow me, then, to share with you 5 of the best gaming documentaries (that aren't Indie Game).
Atari: Game Over
What if I told you that the guy who co-write The Avengers, X-Men 2, and directed Ready Player One also made a documentary about Atari? Not just any documentary, mind. A documentary about whether tons of E.T. game cartridges were buried.
Well, that's exactly what I'm telling you. Atari: Game Over was made by none other than Zak Penn. Zak happens to be one of the hottests comic book movie directors of the decade, while also being a massive nerd. Who knew? The documentary pays respect to Atari's legacy and it really feels like a archeological endeavor. Won't spoil the ending, but you definitely want to check this one out.
Not for Resale: A Video Game Store Documentary
You don't always have to agree with a documentary to consider it good. I have tons of mixed feelings about this one. In fact, in my review of it, I talk about how conflicted I felt. Not for Resale is one of the best gaming documentaries you can watch, but it still is a bit of a moral conundrum. On the one side, my instinct is to say "yes! Let's support physical media!". On the other, I've also written about the huge environmental damage that our physical collections inflict on the planet.
However, Not for Resale does an amazing job at making people understand that physical games and game stores aren't just about the games. They are a place of social gathering and interaction. I am still conflicted on where I stand on the digital vs. physical argument. But I thoroughly enjoyed this film nonetheless.
Ecstasy of Order – The Tetris Masters
This is nerdom on another level, and the level is called: perfection. You see, my wife and I are both Tetris nerds. The only game we play together is Tetris, and we're extremely competitive. So, a documentary featuring the best Tetris players of all time was bound to be something we liked.
It's not just for nerds, though. This is a great way to introduce people to the history around the game, too. Originally developed in the Soviet Union, its creator didn't get any money from it for years on end. This, despite the game being licensed and making literal millions for companies all around the world.
But the bulk of the documentary focuses on competitive Tetris masters. And it's a joy to watch. I've learned tons about what it's like to be a better Tetris player with Ecstasy of Order. But I've also learned I don't have what it takes to be a Tetris master. And I'm OK with that. This is right up there for me when it comes to the best gaming documentaries.
Beep: A Documentary History of Game Sound
I am a massive audiophile. In fact, I got my start working on sound. I had a recording studio when I was younger. I even got to work with Grammy recepients. Beep mixes almost everything I love in life in a single film: sound, video games and documentary filmmaking.
There is a sad story around the documentary, though. The filmmaker responsible had a very difficult time during and after making it. She basically quit the industry. It's probably one of the saddest things I've come to learn doing this job. She's an extremely talented journalist and filmmaker, and this is one of the best gaming documentaries out there, bar none.
Despite her personal woes, I encourage anyone to check this film out. You'll see interviews with the most famous composers in video game history. You will also be party to some of the nerdiest discussions about sound chip design, bit depth, sample rates and other geeky stuff.
Nintendo Quest
If what makes Beep great is its journalistic approach, Nintendo Quest is all about the characters. Two best friends going around and trying to purchase the complete North American NES library? Sign me up!
Jay Bartlett and Robert McCallum are amazing in their own right (and their chemistry is spot on). But the guests are just as good: from game store clerks to Tetris Master Thor Aackerlund, this film puts a nice bow on top of all of the previous entries on this list. One of the best gaming documentaries out there, and not one that is brought up enough.
According to you, what are the best gaming documentaries we missed?
Let me know which lesser-known gaming doc we missed. I love watching films like these so I'm always looking to watch as many as I can. You can comment down below, or find me on Twitter (@MarcosCodas) and let's chat about the best gaming documentaries you've seen!