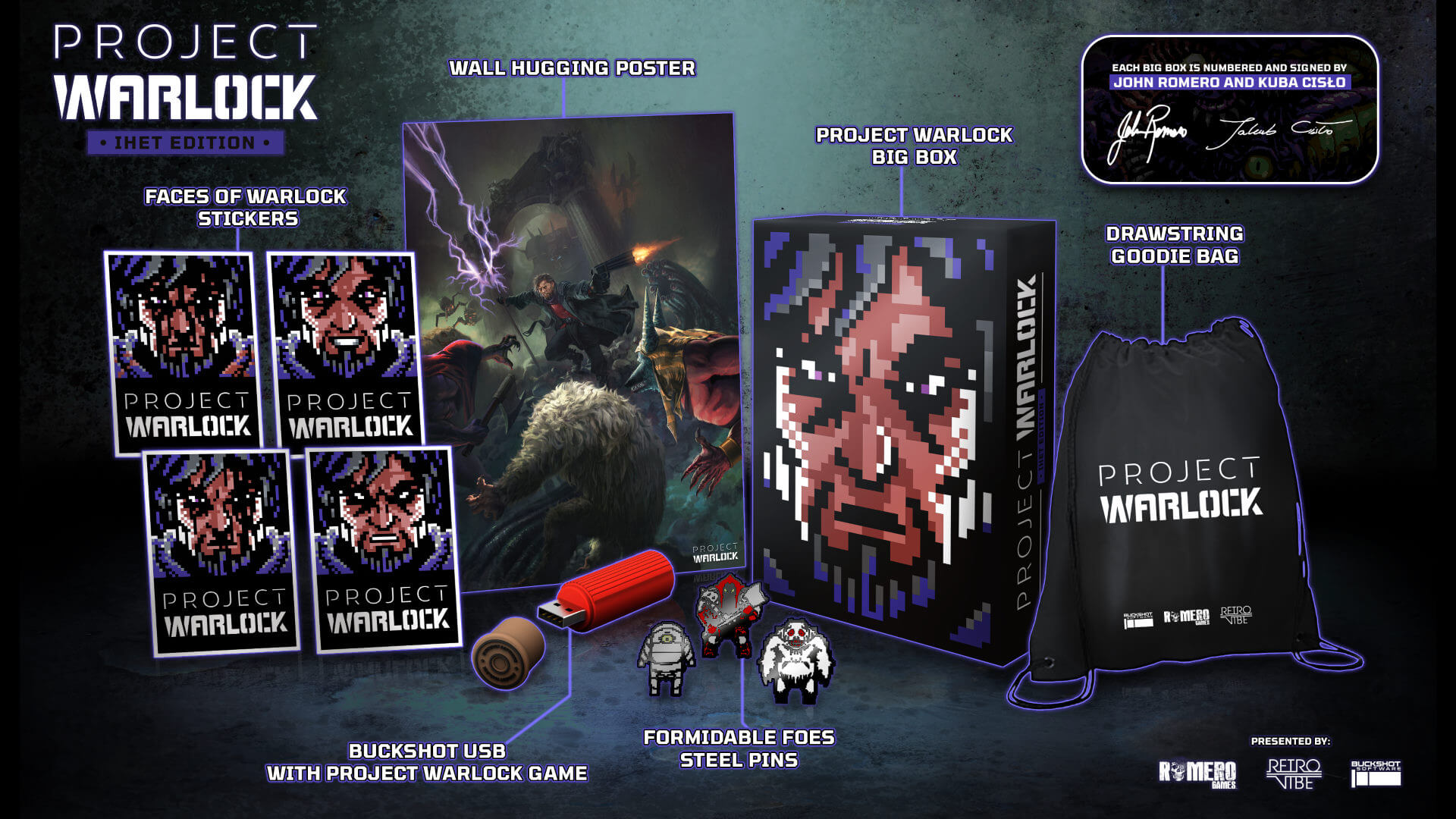 Project Warlock Receives Limited Edition Big Box
Project Warlock is getting a limited edition Big Box thanks to Romero Games. This marks the first time a game by another developer has received this treatment. Each box will be signed by John Romero and Project Warlock's developer, Jakub Cislo. Pre-orders are available now, and you can expect them to start shipping global deliveries in early Q4. The news comes after the physical releases of SIGIL and Dangerous Dave.
Jakub Cislo developed Project Warlock at the age of 19, a debut title. The excellence he exhibited in game design and concepts has drawn a sizable following and attracted the attention of Romero himself. The Ihet Edition PC Big Box includes an individual serial number, personal signatures from Cislo and Romero, a "swag bag" full of assorted goodies, a 4 GB custom USB device loaded with the game, a wall-friendly poster, three pins of the Formidable Foes, and four "Faces of Warlock" stickers. Quite the catch if you've got the scratch. Place your pre-order on the official website for £49.94 (or regional equivalent). At time of writing, the Top Tier (10-49) and lower-tier box numbers are still available.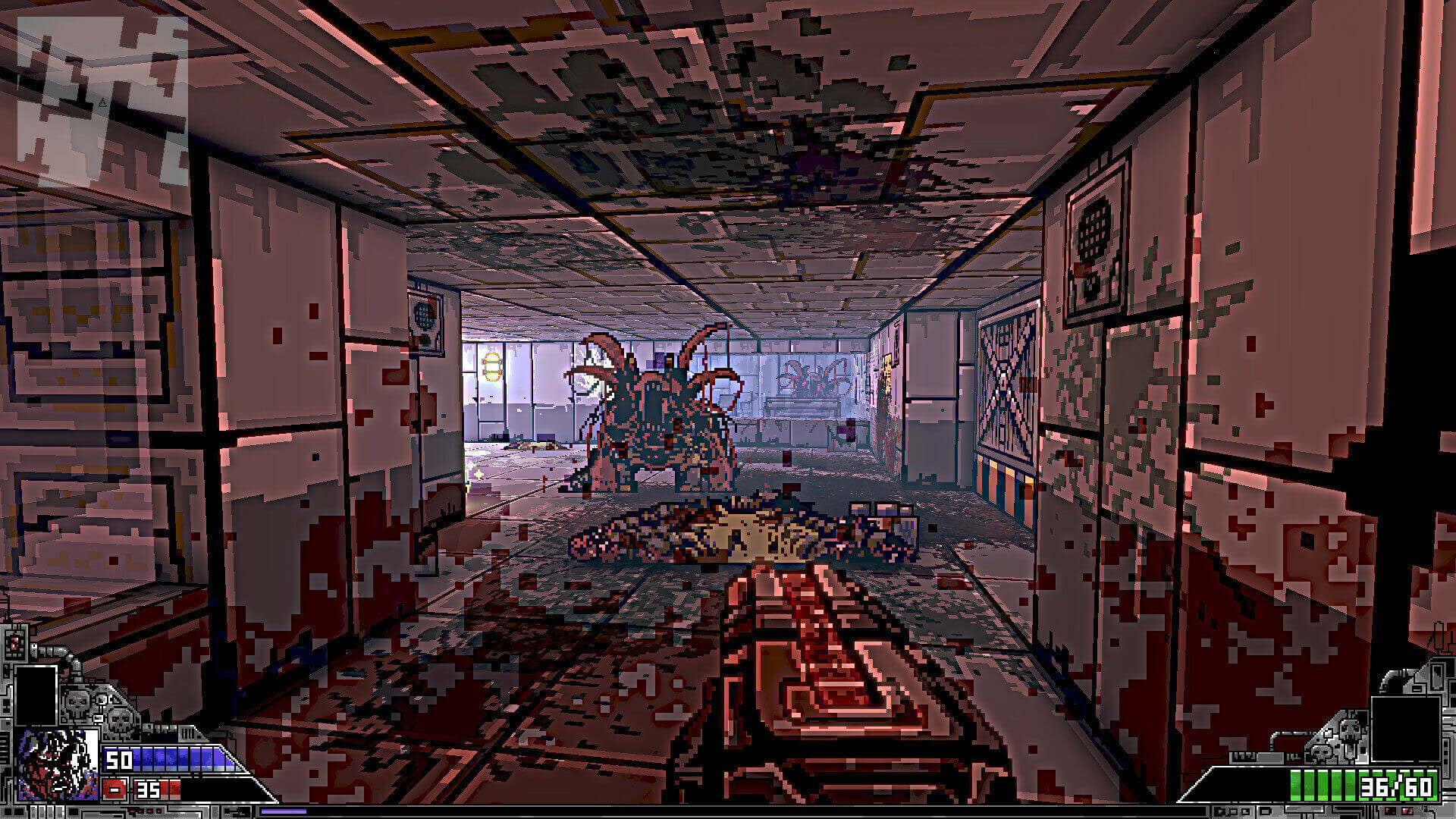 The 2018 release has received regular updates, and now features five dozen gore-packed levels, a half dozen distinct monstrous worlds, over 70 enemies, nearly 40 weapons, a collection of spells, and 12 different perks to change your playstyle.
Romero Games is an AAA studio working out of Galway, Ireland. Since 2015, the team has shipped over 200 individual titles and earned multiple awards for their efforts, including a BAFTA Special Award.
Retrovibe is a publisher established in 2021 by experienced professionals. They focus on indie games with, appropriately enough, a retro vibe.
Jakub Cislo leads Buckshot Software. Cislo is a self-taught designer, programmer, and the original creator of Project Warlock. The team now includes six different developers who love retro shooters int he vein of Wolfenstein, DOOM, and Quake. Learn more about the sequel, Project Warlock II, which launched this June.