Dead Space Returns With New Remake
Its been rumored and hinted at for a while, but today EA finally released a trailer for a remake of Dead Space, which will be rebuilding the game from the ground up.
The trailer doesn't show too much, other than some extremely impressive lighting effects and a peek at both the Necromorphs and Issac. We get to see the very iconic first area of the game, where a bloody note on the wall tells you to "cut off their limbs." Also, a creepy little girl is singing Twinkle Twinkle Little Star in the background, a callback to one of the game's original trailers that used that to great effect. All told, it seems like this may be the Dead Space remake you've always dreamed of.
While details are light, we do know that this is both a remake and a reboot of the original Dead Space. The game is going to be styled after Capcom's Resident Evil 2 remake, by both incorporating the things that made the original game so popular, while modernizing it. Information about the game leaked at the start of this month, so we knew that this was coming. We also know that EA Motive, the studio behind last years' Star Wars: Squadrons, is taking the lead on the game.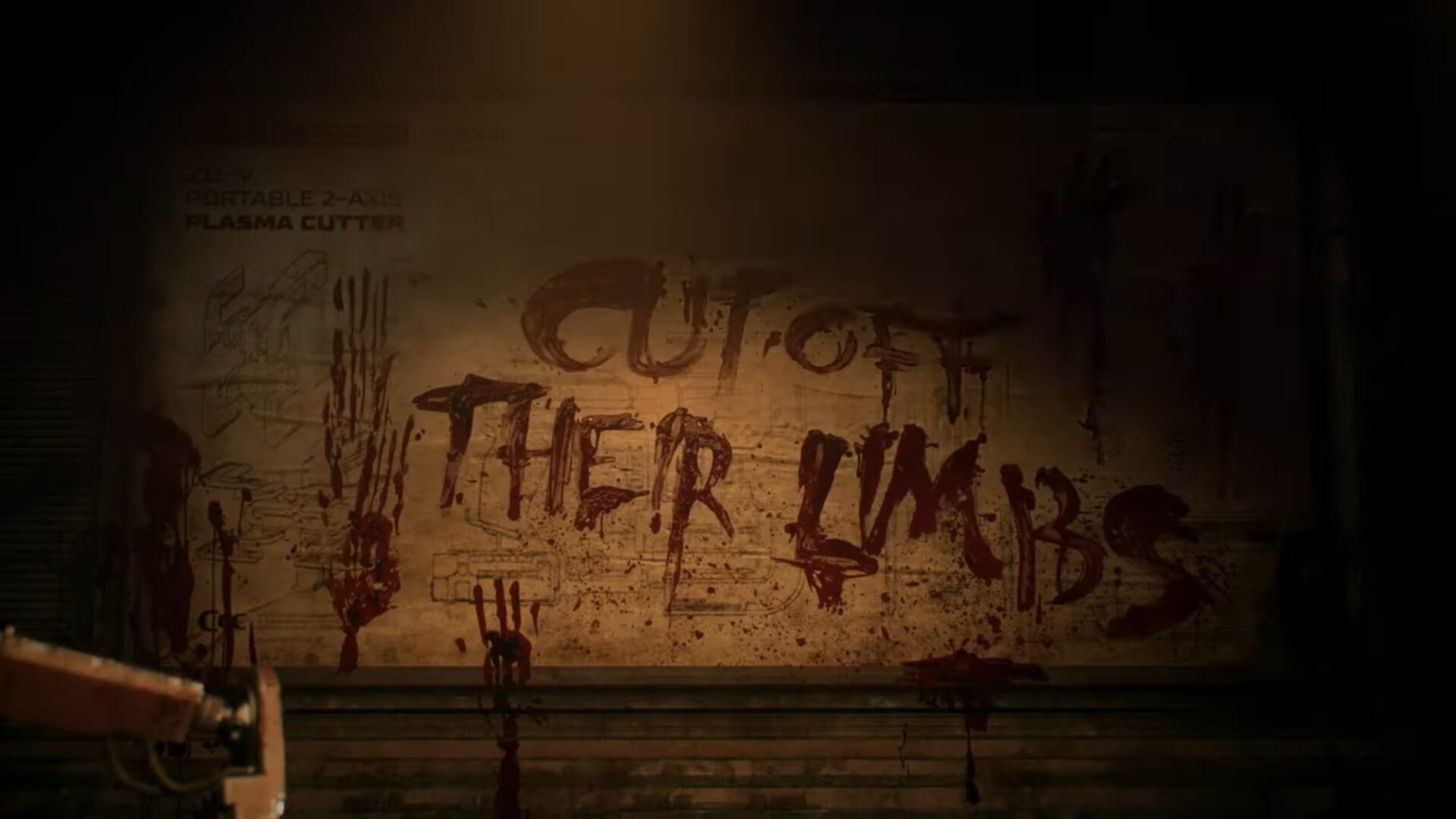 We haven't seen a new entry to the series since 2013's Dead Space 3. The series, while generally beloved, hasn't quite had the success EA was hoping for. Despite this, over the years Dead Space was remembered more and more fondly, and it seems like now is a good time to bring the series back. Hopefully, this remake will excel at doing so.
While there's no release date currently, Dead Space will be available for PC, PlayStation 5, and Xbox Series X|S. You can follow the game on its official website.