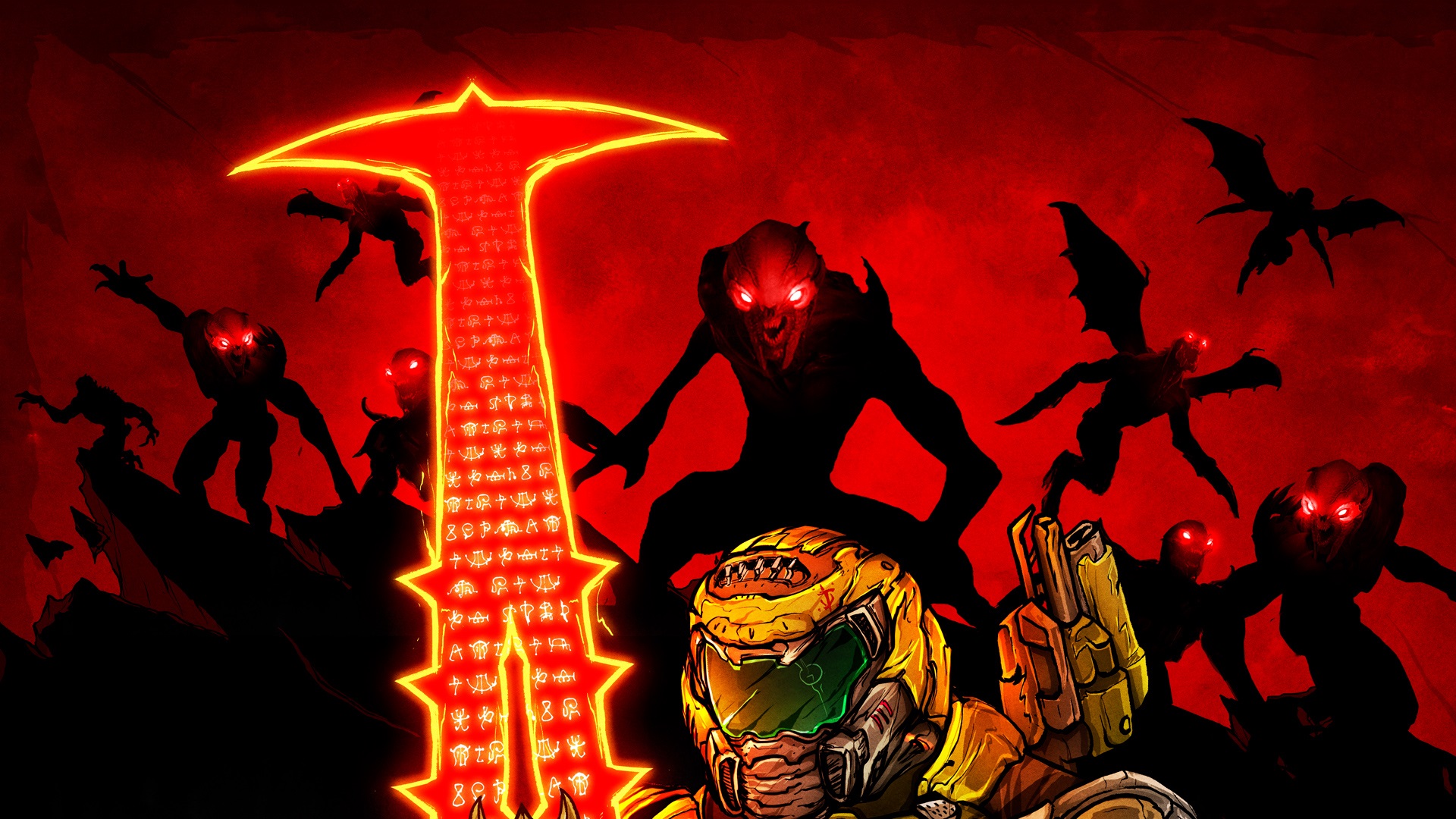 Doom Slayer Replaces Samus Aran In Hilarious METROID DREAD Mashup Image Released By Bethesda
To celebrate the release of Metroid Dread on the Nintendo Switch, Bethesda released a humorous piece of artwork on Twitter depicting Doom Slayer, the space marine protagonist from the Doom franchise, replacing Samus on the game's box art. Although Doom Slayer does not have an arm cannon like Samus does, fans will instantly recognize the gigantic Crucible energy-sword he's wielding in the image, which has been used to send countless demons back to Hell. The artwork was accompanied by text from Bethesda congratulating Nintendo for the launch of Metroid Dread, and these kind words will probably have fans of both Doom and Metroid smiling from ear to ear.
Not only is this a highly amusing image, but it's also great to see Bethesda both acknowledging and praising the release of a game from another publisher in such a fun and creative way. Nintendo will also probably be thrilled by the free publicity they received from Bethesda, which will no doubt help to spread awareness about Metroid Dread. Interestingly, this is not the only recent crossover between Doom and Nintendo franchises, as it was announced this week that a Doom Slayer Mii Costume will soon be available in Super Smash Bros. Ultimate for $0.75. Fans had been hoping for Doom Slayer to join the Super Smash Bros. franchise for years, and so we're glad they finally got their wish.
Metroid Dread was developed by MercurySteam and published by Nintendo, and it's now available exclusively on the Nintendo Switch. It has also been receiving fantastic reviews from critics, so fans should add it to their collections immediately. On the other hand, the Doom Slayer Mii costume will be coming to Super Smash Bros. Ultimate on October 18.
Of course, you should always keep your eye on DreadXP for more updates in the world of video games.