Sounds of the Dying City Details Dying Light 2 Dynamic Music
Today, developer and publisher of Dying Light 2 Stay Human Techland released a short documentary called Sounds of the Dying City. The film details how the performers at Abbey Road Studios recorded and created the Dying Light 2 soundtrack. Clocking in at just under six minutes, Sounds of the Dying City is a fascinating look into the music-making industry and how they produce soundtracks for games, movies, and television. It also discusses the challenges and innovation the team encountered during the COVID-19 pandemic.
Previous music coming out of the prestigious Abbey Road Studios include The Beatles, Pink Floyd, and U2. Composer Olivier Derivière's other credits include Streets of Rage 4, Vampyr, the ObsCure series, and A Plague Tale: Innocence. His music seeks to create an unsettling atmosphere juxtaposed with thrilling, heart-pumping action. Whether the player is silently sneaking about or engaging in intense melee combat, the soundtrack adapts for the situation. As the player progresses through the plot, the soundtrack will also change depending on their choices, actions, and faction. Derivière has won BAFTA awards for his compositions, which use unusual techniques infused with neo-classical style to create something unique and truly immersive.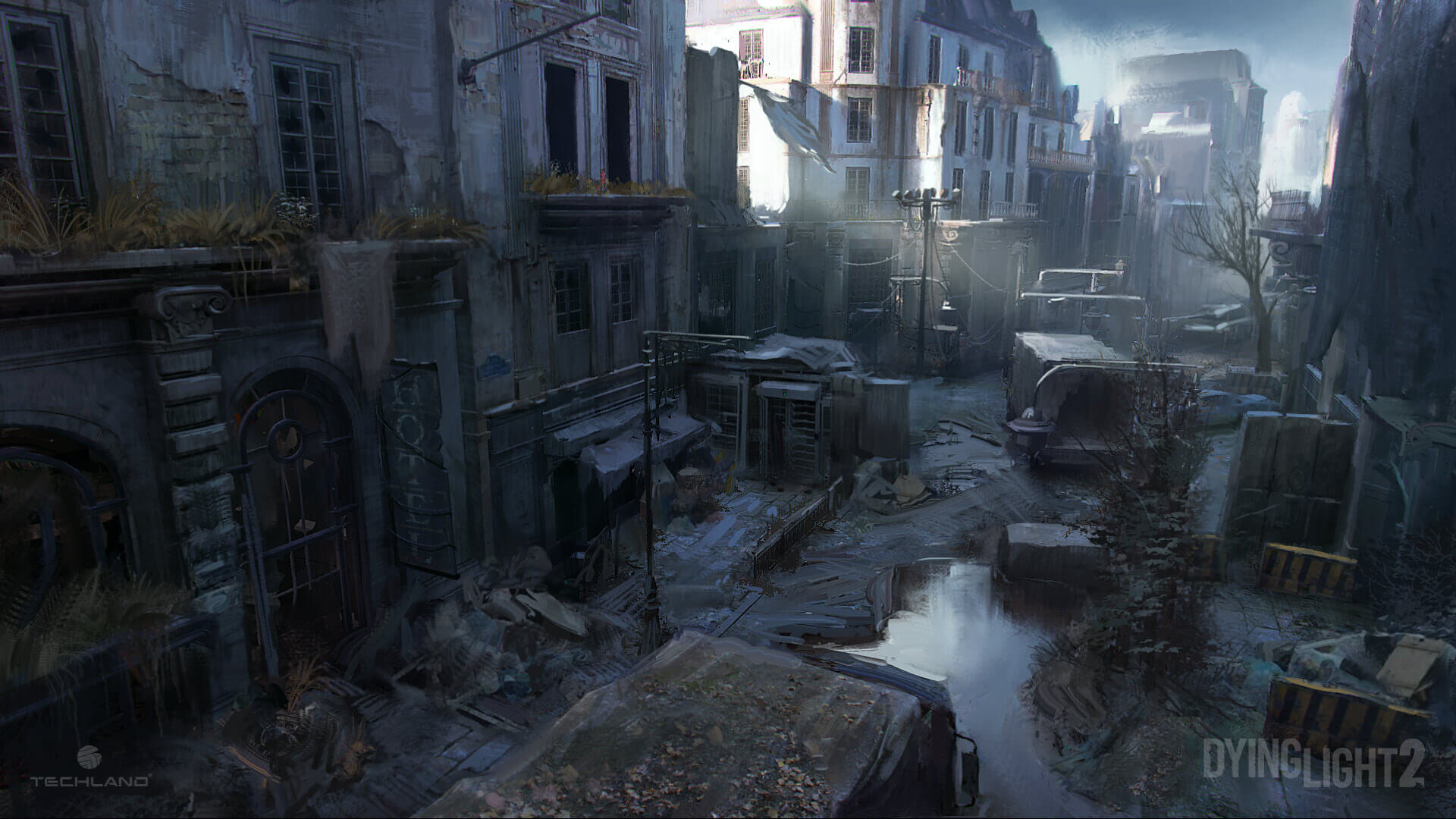 Twenty years after the events of the first Dying Light, The City is one of the last bastions of humanity. The virus that ravaged Harran is gaining ground again, and everyone has different ideas on how to survive. An amnesiac wanderer, the player finds that they may just be the element that shakes up the stalemating status quo.
Dying Light 2 Stay Human will launch on February 4, 2022. It has faced a delay, forcing the team to make the decision to push it back last month. Pick it up on the PC, PlayStation 4 and 5, Xbox One and Series X|S, and the Nintendo Switch (Cloud only). One can pre-order on the official website. The pre-orders will all receive a digital Reload Pack with an exclusive outfit, weapon, and paraglider skin. Find Sounds of the Dying City on YouTube (also embedded above).