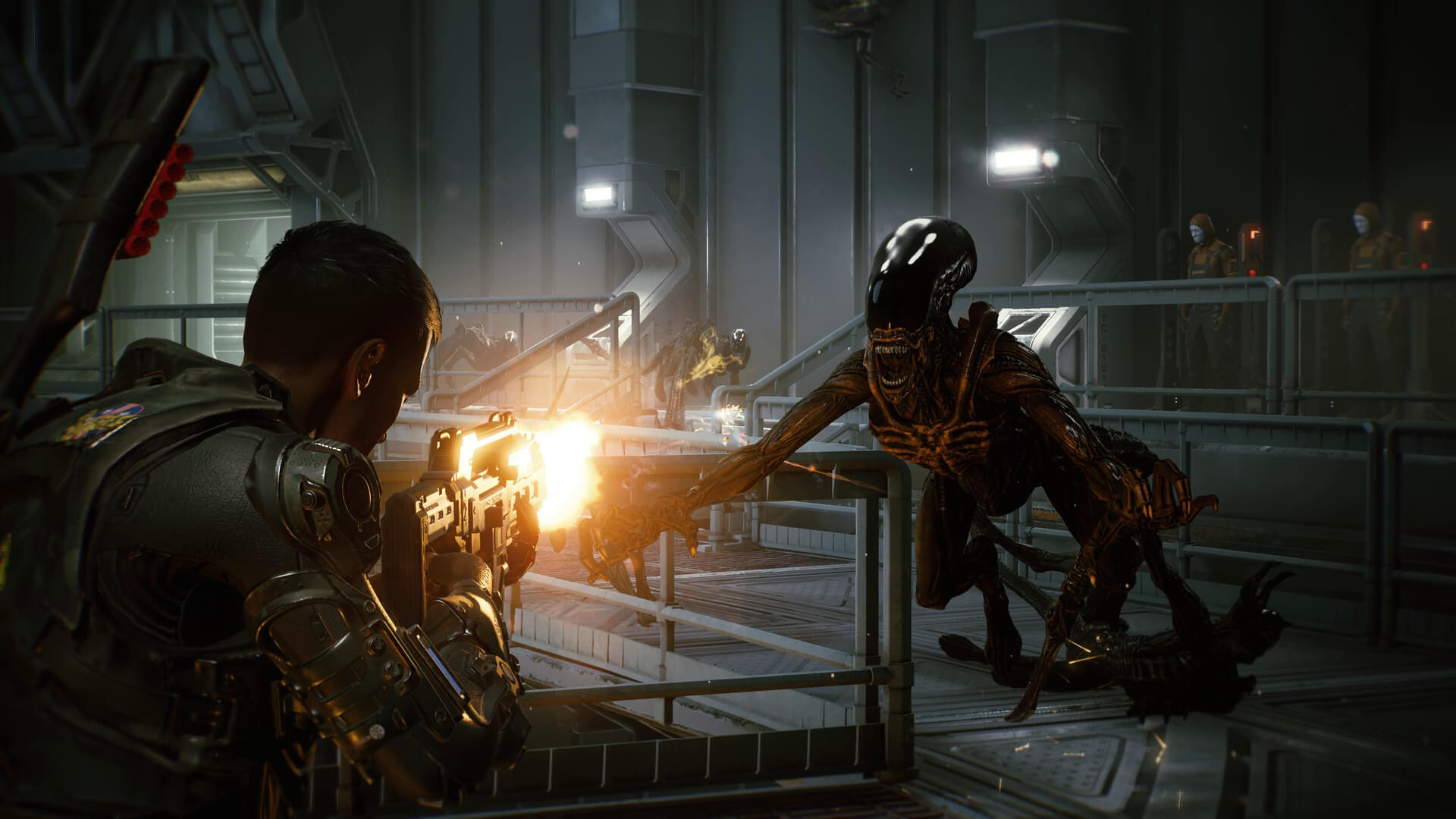 Aliens: Fireteam Elite Season 2 Beginning Mid-December
Aliens: Fireteam Elite Season 2 begins next month, according to Cold Iron Studios and Focus Entertainment. Similar to Season 1: Phalanx, the new season includes free content for all Aliens: Fireteam Elite players. The update will drop on December 14 for Xbox Series X|S, Xbox One, PlayStation 4, PlayStation 5, and Steam players. Its release coincides with the second Endeavor Pack DLC.
Point Defense is a new game mode offering a different experience from Horde Mode. The team will have to protect, repair, and hold down three different points while fending off waves of xenomorphs. With several different difficulties to attempt, there are 20 different rewards for the player to earn. You can also check your Lifetime Stats to see your growth as an alien-killing machine. Lastly, there are new challenge cards, weapons, attachments, and cosmetics.
Released in tandem with Aliens: Fireteam Elite Season 2 is the second Endeavor DLC. The Nostromo Salvage Pack includes more than 20 exclusive items. These range from class kit skin designs to emotes and head accessories. In all, there's a total of two class kit skins, eight weapon colors, four new decals, four head accessories, four emotes, "and more," according to the press release.
The Deluxe Edition of Aliens: Fireteam Elite includes the first Endeavor Pass, granting access to Seasons 1-4 and the Endeavor Veteran Pack. The co-op third person shooter features a horror aesthetic set in the iconic universe. If you act fast, there's a special promotion running on Steam to pick up Aliens: Fireteam Elite at a respectably hefty discount. Don't forget to check out the rest of Steam's Autumn Sale, which runs until December 1 at 10:00 Pacific and features sales on just about everything. Our very own Jans wrote up about the experience in a September article, so be sure to take a gander at his firsthand account!