Ghostbusters: Spirits Unleashed Breaking Out Q4 2022
Ghostbusters: Spirits Unleashed will cross the boundary into the mortal plane late this year, according to IllFonic. The 4v1 asymmetrical multiplayer will show up on the Epic Games Store, PlayStation 4 and 5, the Xbox Series X|S, and the Xbox One in Q4 2022. The announcement came with a trailer on the IllFonic Youtube channel.
Four Ghostbusters will face off against a Ghost terrorizing the public. They'll need to work together and cross streams to prevent the haunting from growing. Or, if you'd rather frighten civilians, warp around, and ghost goo your opponents, you can play as the Ghost, instead. Established characters from the Ghostbusters universe, such as Ray Stantz and Winston Zeddemore, will make appearances as well. And, to wrap it all up, Ghostbusters: Spirits Unleashed will have cross-platform multiplayer available between all of the versions. If you're running low on friends, AI companions can fill in, or you can go it alone if you feel particularly spicy.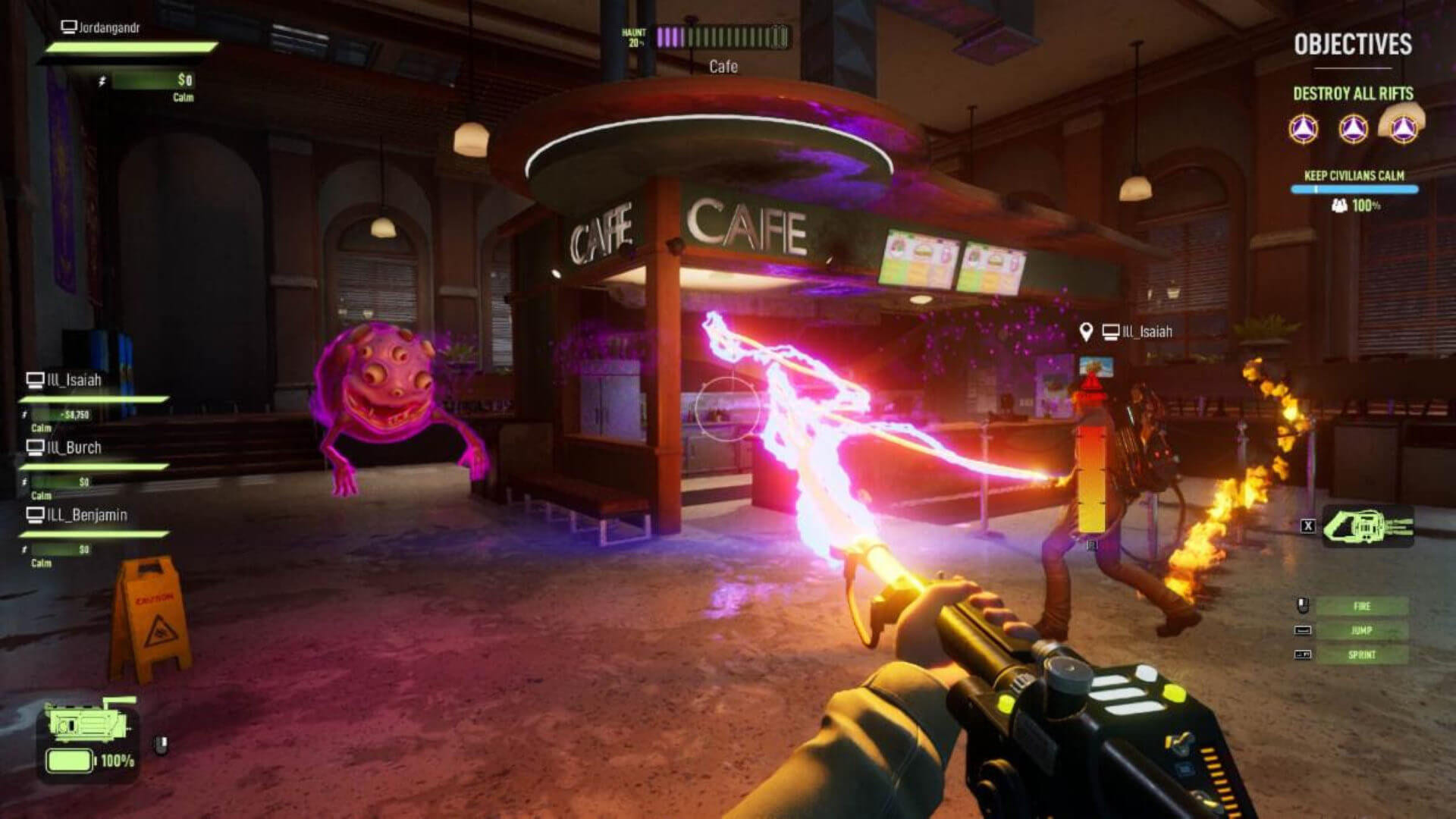 "Ghostbusters is one of the most beloved IPs in the world, so we are pulling out all the stops to make something special and accessible to this diverse fanbase. If you're someone who loves the movies or asymmetrical multiplayer games, this was made for you."

Charles Brungardt, CEO, IllFonic
IllFonic is an indie developer with offices in Lakewood, Colorado, Tacoma, Washington, and Austin, Texas. IllFonic employs video game, music, and technology veterans. Prior works include Arcadegeddon, Predator: Hunting Grounds, Friday the 13th: The Game, Dead Alliance, Star Citizen, Evolve, Armored Warfare, Nexuiz.
Sony PIctures Consumer Products licenses and merchandises content from Sony Pictures' Motion Picture Group and Sony PIctures Television. Sony Pictures Entertainment's operations include, the acquisition, production, and distribution of film and television.