Warhammer 40,000: Boltgun Aiming for 2023 Launch
Warhammer 40,000: Boltgun has set its sights on a release next year, according to Auroch Digital and Focus Entertainment. Boltgun seeks to pay homage to retro shooters when it drops on the PlayStation 4 and 5, Xbox Series X|S, Xbox One, Nintendo Switch, and PC. The single-player experience puts the player in the boots of a Space Marine.
Classic FPS gunplay merges with the Warhammer 40,000 universe. Ready your Boltgun and jump across the galaxy in combat with the Chaos Space Marines and the forces of Chaos. It's all very boomer-shooter style, which you can see for yourself in the reveal trailer Focus Entertainment uploaded to their channel earlier today. You can also Wishlist the title on Steam to show your support for the pixelated 90s aesthetic.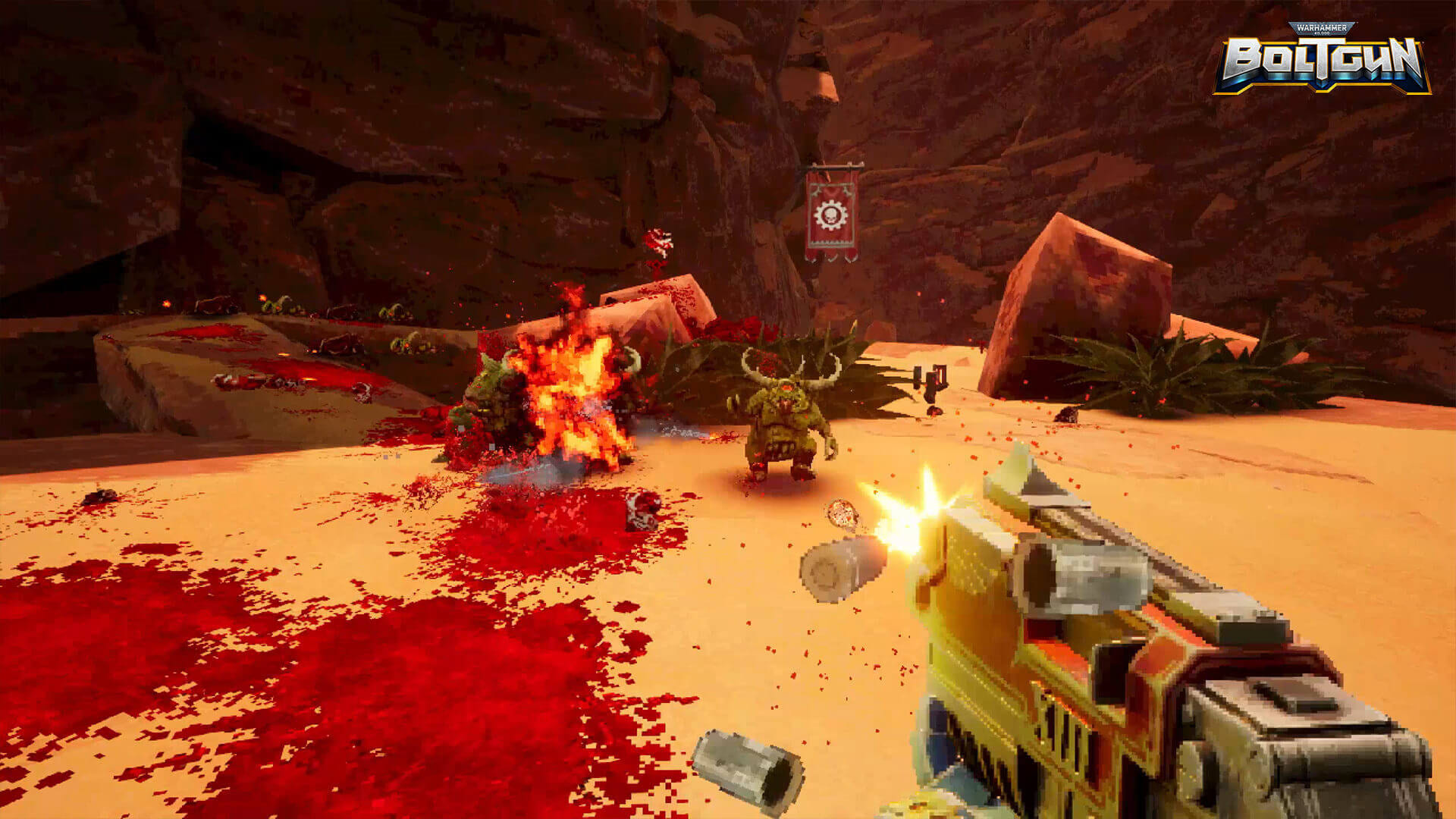 "Auroch Digital is proud to be working with Games Workshop again and Focus Entertainment on Boltgun. As a team of massive Warhammer 40,000 fans, this game has been brewing since 2018, and we're so excited we can FINALLY shout about it from the rooftops! We can't wait for players to get their hands on it and to see their reactions.'

Nina Adams, Operations Director, Auroch Digital
Chief Creative Officer at Focus Entertainment Dessil Basmadjian added, "We are delighted to be working on this fast-paced indie FPS alongside the talented Auroch Digital Studio and our long-standing partner Games Workshop."
Auroch Digital, founded in 2010, is a studio working out of Bristol in the UK. Part of the Sumo Group, the team works on original titles, partnerships, and work-for-hire projects. Their specialties include strategy and digital tabletop games, such as Warhammer 40,000. The company also runs online events for members of the community, including Digital Tabletop Fest and GameTheNews.
Focus Entertainment offers over 20 years of experience and success in the industry. It offers production, marketing, and catalog services for AAA games while granting their partner studios great creative freedom to pursue their visions.
Games Workshop began as a mail-order business in London for fantasy roleplaying games in 1975. Since then, it has grown to creating some of the most detailed miniatures in the world. All of the company's operations stem from their campus situated in Nottingham.