Hellslave Premieres New Story Trailer
Hellslave released a new trailer earlier today. Titled "Highway to Hellslave," it shows off the events leading up to the end of days. Expect to see it come to PCs this Q2, though PID Games and Ars Goetia have not yet set a specific release date. Show your support by adding it to your Steam Wishlist.
In Hellslave, the forces of the damned besiege Earth with endless attacks, and only you can stave them off. The PC dungeon crawler captures more than a bit of angst in its trailer, as it reveals a terrible choice. In order to avenge and save humanity, the player must make a pact with the devil and worship one of six demons. With new demonic powers, you can fight back against the invaders, but the cost may turn out to be too great to bear. It's evil versus evil versus the threat of oblivion in Hellslave, so make your choice. The turn-based RPG will feature a number of mechanics making use of your demonic powers, letting you build the character of your dreams (or nightmares).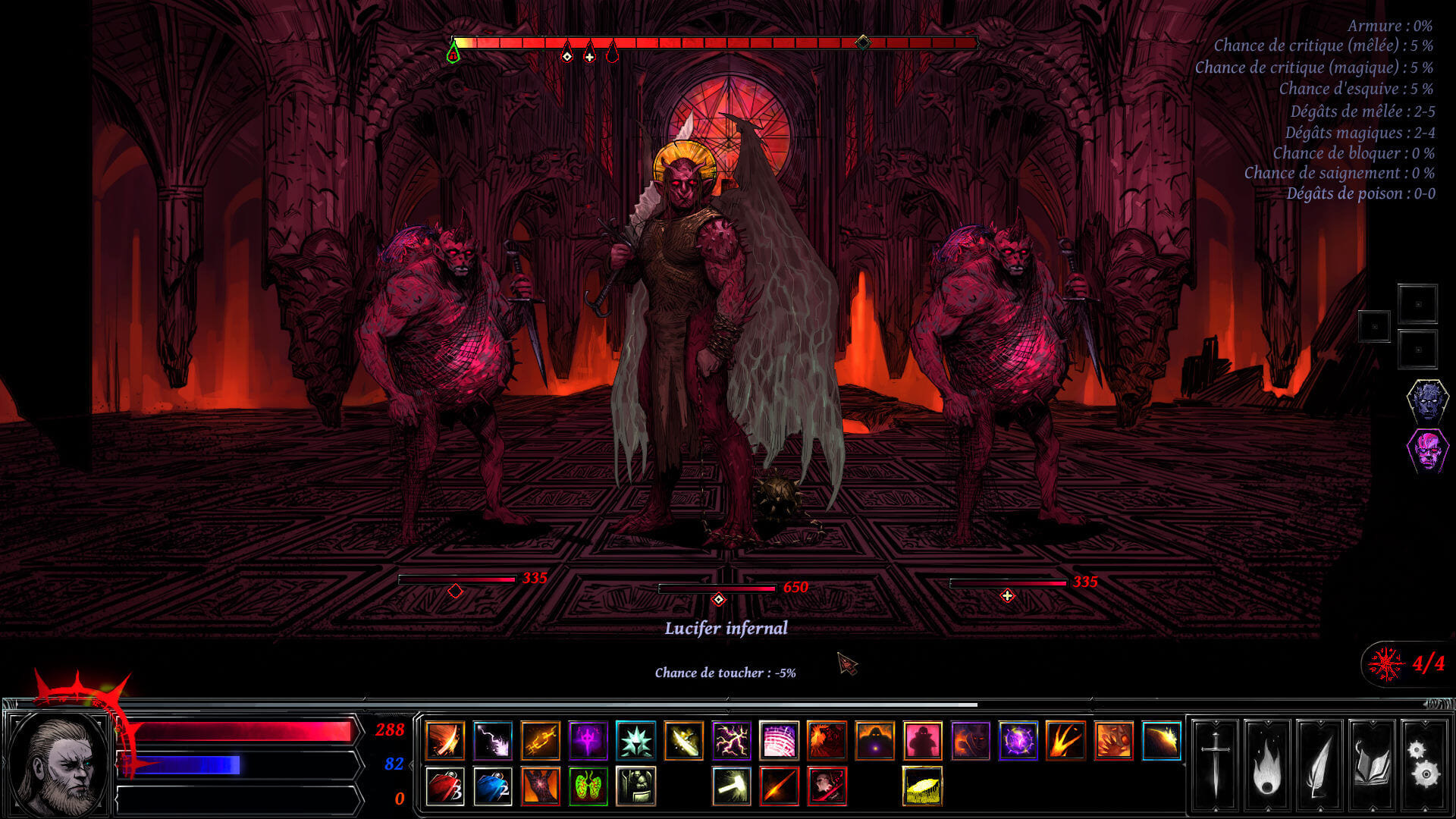 "I've created Hellslave out of a desire to reconnect with the feelings of classic RPGs and dungeon crawlers, traveling back to my roots but merging my universe and my graphic touch with my themes and atmospheres." 

Baptiste Miny, CEO at Ars Goetia
Ars Goetia launched its first game, The Blind Prophet, in February 2020. The game, a point-and-click adventure, currently has very positive feedback on Steam Baptiste founded the studio after several years of work at the école Emile Cohl in Lyon. After his studies, he worked both in France and abroad as an illustrator and concept artist.
PID Games is a new publishing label from Plug In Digital. The label provides publishing support to all platforms. Previous titles include Ghost of a Tale, Paper Beast, Alba: A Wildlife Adventure, Neon Beats, Unmemory, and many others.