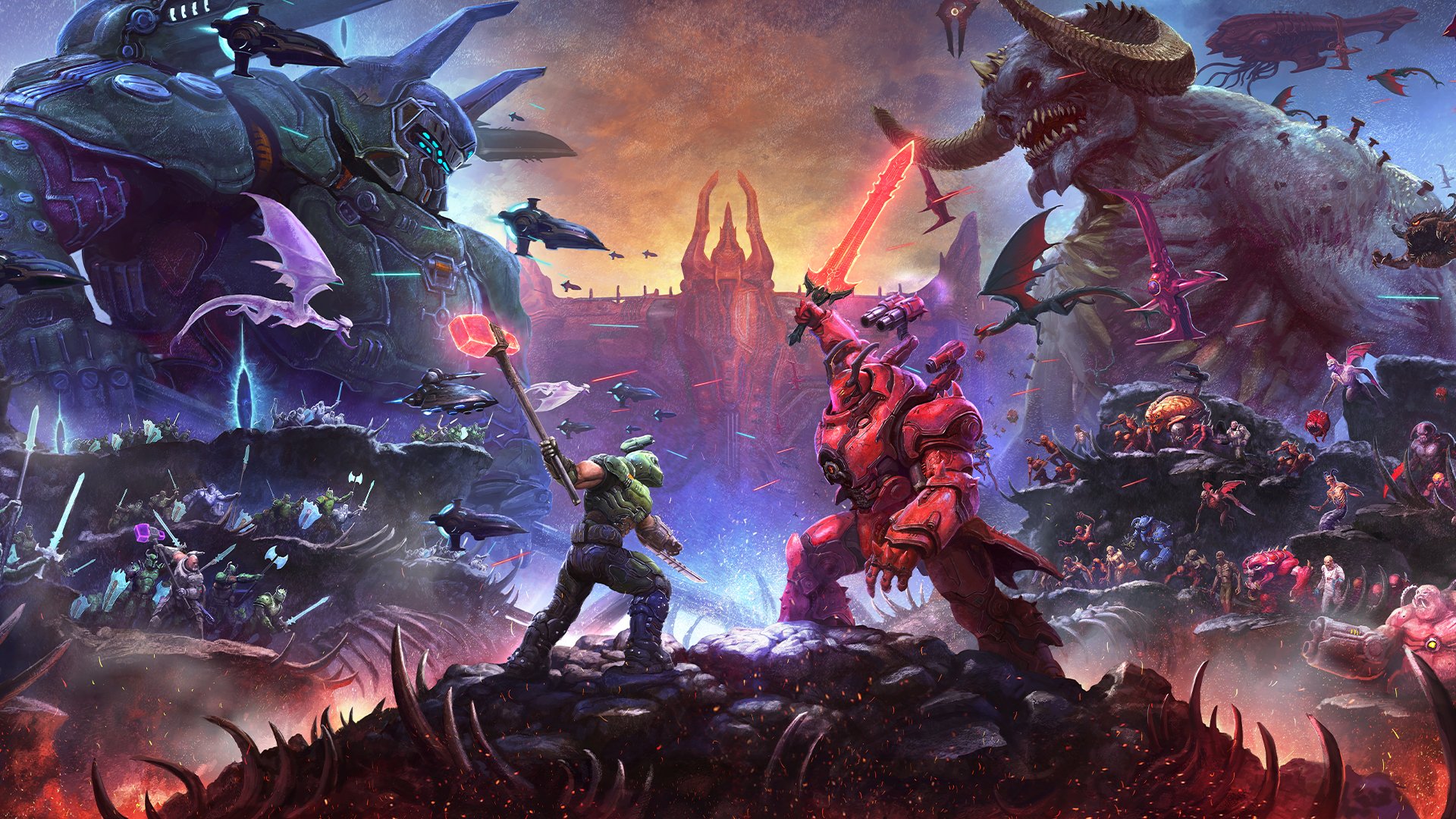 Nearly All the Doom Games Hit Gamepass Tomorrow
With Bethesda and Microsoft now officially best buds, you can get more Bethesda games on Gamepass. Starting tomorrow that means almost all of the Doom games.
If you have Gamepass then good news. You're in for a good shooting time. Starting tomorrow you can nab Doom (1993), Doom II: Hell on Earth, Doom 3, Doom 64, and Doom Eternal on the service. The only two you won't be able to nab are Doom (2016), which left the service back in April 2020 and hasn't been readded yet, and Doom VFR, which is a VR game so may not show up. Still, with those five games, you'll have several hours of demon blasting fun, as anyone should.
The Doom series isn't the only one showing up on Gamepass tomorrow. Plenty of Bethesda games are. If you haven't gotten a chance to check out hits like Prey (2017), Wolfenstein: The New Order, Wolfenstein: Youngblood, or Rage 2, this is the perfect chance to do so. Best of all, The Evil Within was also added to the service. If you haven't had a chance to play that one, it's a game I highly suggest people give a real shot to.
No matter what you fancy, you can grab all these games and more on Gamepass, which is available for $9.99 a month.