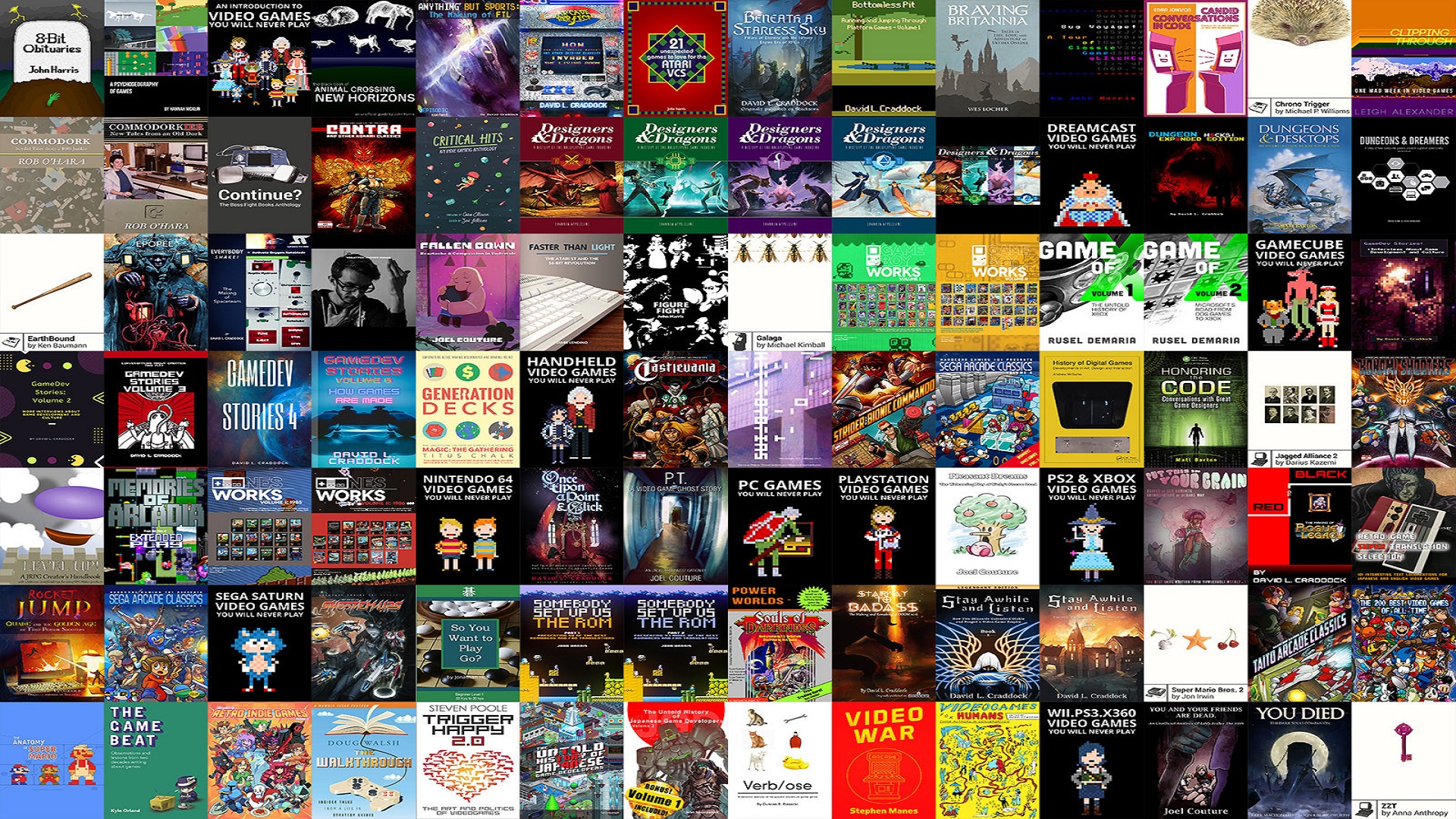 StoryBundle Offering Nearly 100 Video Game Books For Only $30
Some people are really curious about how games get made. Thankfully, StoryBundle has a bundle with plenty of books which look into the process, and they can be all yours for a rather low price.
How many books are in The Greatest Hits Game Bundle exactly? 98 of them. Of these, the vast majority are non-fiction books that focus on game development. The bundle is curated by David L. Craddock, who has published several books about the video game industry, such as the Diablo focused Stay A While and Listen, and Beneath a Starless Sky, which is all about the creation of Pillars of Eternity.
So where do you even begin with all these books? There's several series that are worth reading here. The Boss Fight Book series do a deep dive on a single game, both talking about its creation and what it did to move the industry forward. There are several Unseen 64 books, giving history lessons on video games that never saw the light of day. David L. Craddock's Stairway to Badass is a fantastic history of both the original Doom and its 2016 remake. The bundle's only fiction book, Stephen Manes' Video War, is also a solid read, with a very 80's movie vibe about kids trying to save an arcade.
As an aside, did you know Dread XP writer Joel Couture has several books in this bundle? You can grab You and Your Friends Are Dead, which is all about LJN's Friday the 13th video game on the NES. He also wrote P.T. – A Video Game Ghost Story, an investigation as to what happened to the short lived demo that changed how horror games worked basically forever. He also wrote Pleasant Dreams: The Welcoming Play of Kirby's Dream Land and Fallen Down – Heartache and Compassion in Undertale, if you're looking for some less horror-based books.
You can grab The Greatest Hits Game Bundle over on StoryBundle for the next 9 days.