Outbreak: Contagious Memories Unleashes Today
Outbreak: Contagious Memories is the latest survival horror title from a two-person development team. Find it spreading to consoles today on the Xbox One, Xbox Series X|S, PlayStation 4, PlayStation 5, Nintendo Switch, and PCs (via Steam). A trailer from last month accompanied the announcement.
Contagious Memories seeks to bring 90s-era survival horror into modern gaming. Main protagonist Lydia wakes up overhearing a conversation from other survivors. They discuss potentially leaving her behind, but she quickly takes the lead in the situation. Lydia will bob, weave, and fight her way through the undead, solve puzzles, and work with the other survivors to escape the city alive. There's local splitscreen co-op if you'd like to team up with a friend, too. Seamlessly switch between 1st and 3rd person as well as fixed-camera options, letting you choose the best, most comfortable experience for you. Other improvements include modernized designs with a 90s atmosphere, tighter controls, and customizable visuals.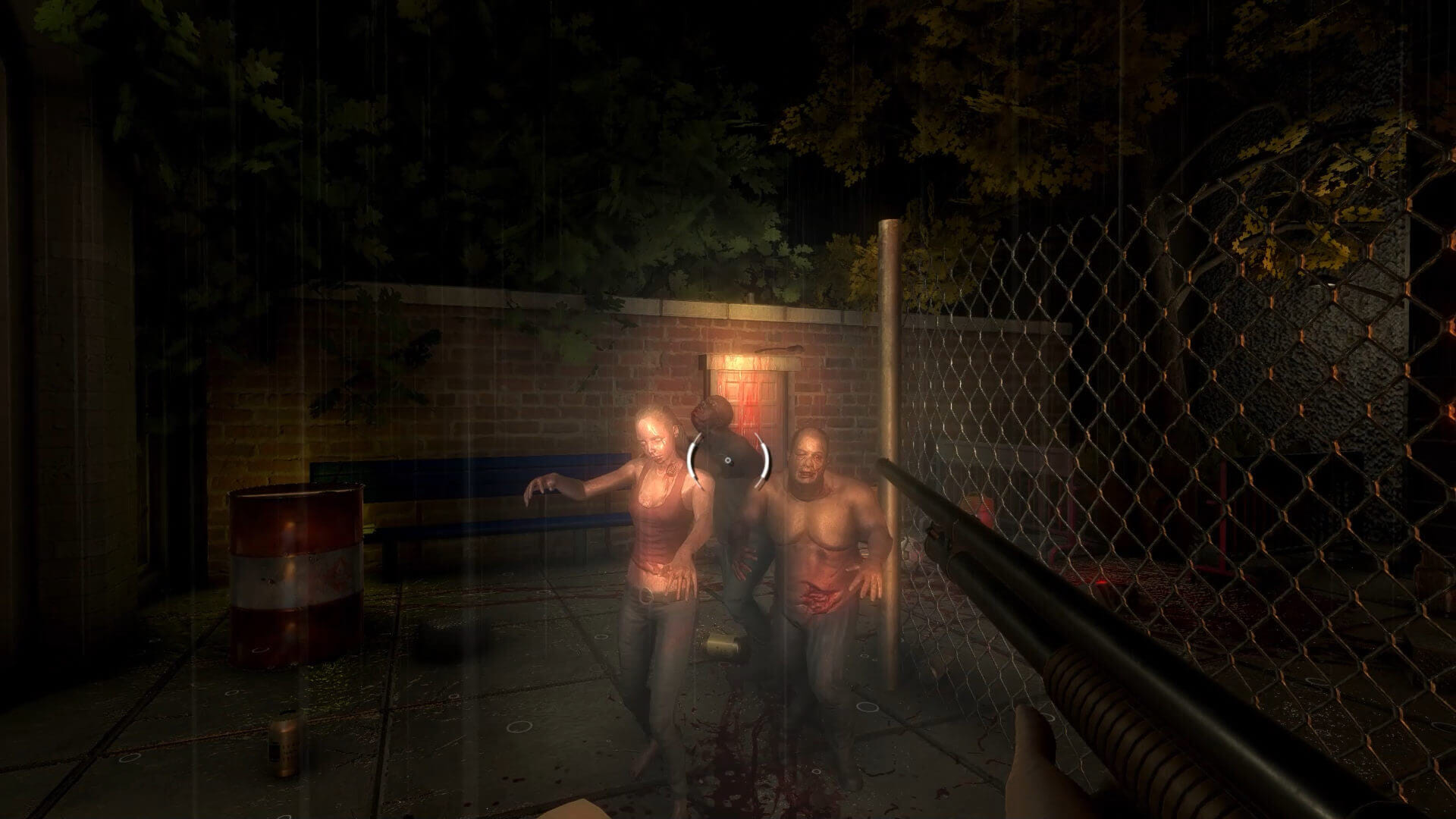 Resources are scarce, forcing the player to make decisions regarding their supplies. Healing items and ammunition are hard to come by and easily used in the struggle for survival, so take care not to waste them. Through both repeated failures and successful challenges the player can earn new game modes and cheats, adding replay value to Outbreak: Contagious Memories. Bonus content such as Operation: Rabid Wolf adds additional objectives and gameplay strategies.
Dead Drop Studios independently develops and publishes the Outbreak series. Their first title, Outbreak, released in January 2017. The first game's top-down shooter concept was scrapped in the series' future entries, which take inspiration from titles such as Resident Evil or Silent Hill. Find their complete Steam collection on the storefront. Evan and Julia Wolbach form the two-person team based in Connecticut.